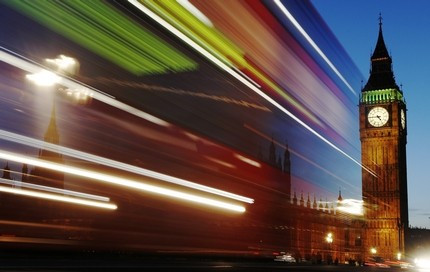 Ed Miliband has taken a lot of flak over the latest election broadcast depicting the Tories as a bunch of 1950s toffs who treat Nick Clegg as their intellectually-challenged fag.
The video, shot in black and white with actors taking the part of ministers and "Claggy", as they kept calling him, was vaguely reminiscent of the old Spitting Image puppet show which could be savage in its depiction of politicians.
Former Liberal leader David Steel has never forgiven the programme for showing him as a very small, downtrodden figure popping up from the top pocket of his colleague, SDP leader David Owen, to complain at his harsh treatment. "Ooh David. So cruel," he would squeak.
Steel believes to this day that it did him lasting political damage and Labour presumably hopes showing Clegg as the "Uncredible Shrinking Man" (based on a 1950s sci-fi film not many people will remember) will have the same effect.
The Labour broadcast has been attacked for indulging in old-style-socialist, and never terribly successful, class warfare and being too negative, personally insulting and, well, a bit rubbish really.
At one point, after Clegg has shrunk to the size of a small rodent, he ends up being chased by the Downing Street cat. When asked about the broadcast, the deputy prime minister laughed it off saying: "'I'm told by a friend I will be more fearful and wary of the Downing Street cat."
None the less, it must sting. And it seems any lingering hope Labour could do a coalition deal with Clegg after the election must be well and truly finished off.
Perhaps that was the real point.
Quote of the week
Boris Johnson, when questioned about his alleged laziness by predecessor Ken Livingstone during a radio phone in:
"I still haven't finished off the vast stocks of Chateuaneuf du Pape that you left behind."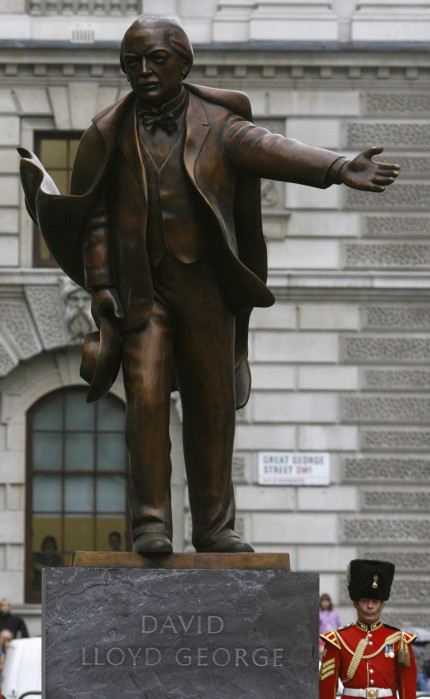 Taxi for Trumpington?
The 91-year-old Tory peer, Baroness Trumpington, recently hit the headlines when pictured in the House of Lords raising two fingers (and not in the Churchillian fashion) to a friend and colleague Lord King.
Her recently-published memoirs contain scores of recollections about hugely-respected figures from the past and this one stands out, from a period when she was a land girl during the war and living with a family friend and the young mistress of Lloyd George.
She reports how the serial adulterer would stand her up against the wall and measure her with a tape without ever explaining why.
"I suppose that was the nearest to flesh he could get with (his mistresses') beady eye on him," she says.
But she goes on to recall a famous quote from another family friend that "Asquith was a man I'd never have cared to be alone with in a taxi".
Second best quote of the week
When asked if Pfizer would break up proposed takeover target AstraZeneca and sell off the bits, company boss Ian Read declared: "we will conserve that optionality."
It's English Jim, but not as we know it.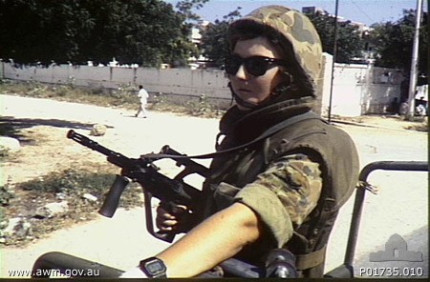 Fighting back
Defence Secretary Philip Hammond has confirmed at a lunch with political journalists that he is likely to allow women to fight on the front line.
"It's about the signal we send that all branches of service are open regardless of gender," he said.
The move is already being seen as one way of trying to answer David Cameron's so-called "women problem".
But Labour lost no time in reminding everyone of the remarks by former Coldstream Guardsman, Tory MP Richard Drax who wrote: "As every infantryman will tell you, he does his duty for fear of letting down his buddy.
"I would argue that it stands to reason that that buddy should be as physically robust, strong and of the same sex to ensure the integrity of the unit.
I suspect a woman in the mix would be a serious distraction.
This is not an 'equality' issue, in my view, but more one of practical considerations.
No one doubts a woman's commitment or professionalism but, ultimately, clearing an enemy position with bullet and bayonet should remain a man's job."
I'll introduce him to some women I know.