Directioners might be the most powerful fandom around as the petition they have launched to release One Direction song No Control as the boy band's next single has quickly gathered momentum.
Upset that the British group have only released two singles from their latest album Four, a fan named Anna started a petition on her Tumblr account to promote No Control, resulting in the Twitter trend #WeWantNoControlAsASingle.
Anna wrote: "We all agree that No Control should have been a single from Four, we all love the song and we all wanted to hear it on the radio.
"It doesn't matter there were other songs worth to be a single in the album, this is something the fandom loves and that has always generated a big enthusiasm."
Following the huge response from Directioners, BBC Radio 1 DJ Nick Grimshaw succumbed to the requests and played the track on his Breakfast Show, much to the delight of the group's fans.
Supporters also seem to be using the No Control campaign as a way of hitting back at producer Naughty Boy, who recently got into a Twitter spat with singer Louis Tomlinson and accused the boy band star of using auto-tune to improve his voice.
The 23-year-old features as the lead singer on the track so were even more pleased to hear the song on the airwaves.
Somerset fan Jess told presenter Grimshaw: "We all love Louis. We all feel that Four was kind of overlooked a little bit, we really want everybody to know this is what 1D is all about. It's amazing."
Anna also commented: "So proud of hearing the song on the Radio 1 Breakfast Show.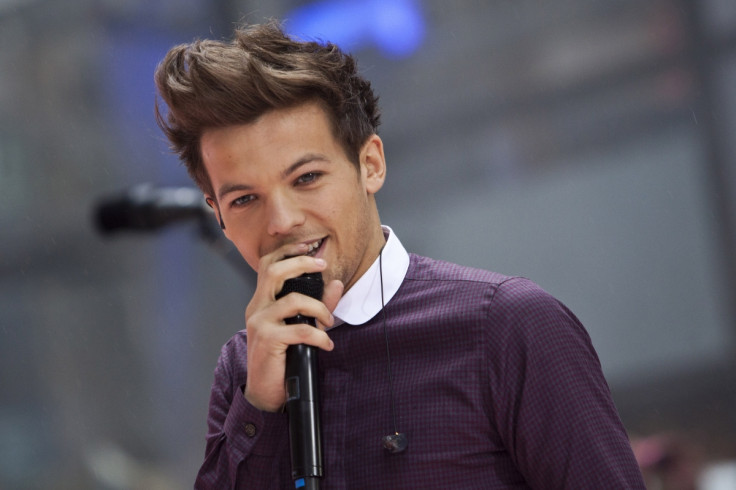 "I heard Louis' voice loud and clear and so many people heard it too. Maybe people that are 'new' found it nice and catchy."
Although the single stands a good chance of reaching number one on the charts, hopes for a release have been dashed as Anna states that there would be copyright issues.
One Direction released their chart-topping fourth studio album in November 2014 along with the singles Steal My Girl and Night Changes. The four-piece are currently working on their fifth LP, which will be their first without Zayn Malik who quit the band in March.
Listen to No Control below: