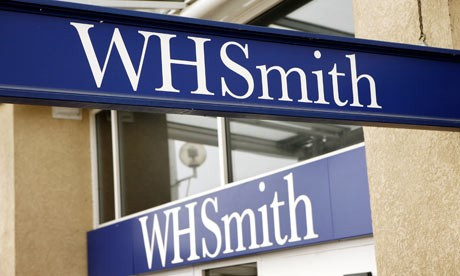 Retailer WH Smith is to offer the largest ebook catalogue in the UK, offering more than 2 million titles and two Kobo ebook readers.
Smiths will offer 2.2 million titles and 1 million free ebooks as part of its first move into the ebook market, following the recent announcement of three new Kindle ebooks by market leader Amazon.
Despite analysts warning that ebook sales will hurt sales of physical books, chief executive of Smiths, Kate Swann, said that the new ebook Web site would "complement" the company's traditional print business.
Also announced Thursday was a 4 per cent increase in profits, up to £93m, over the 12 months up to September, despite a fall in like-for-like sales of 5 per cent.
Despite a 4 per cent fall in book sales, the travel business of Smiths - which operates in airports and railway stations - produced record profits of £57m, up eight per cent.
The ebook sector has seen strong growth in recent years, with the Amazon Kindle being made available in the UK in 2009, and undergoing a major update in October this year, when three new models, include the Kindle Fire, were introduced.
While Amazon and Apple - with its iBooks Store - dominate the market, WH Smith will be hoping that its long-standing position as a trusted and familiar brand in the bookstore business will see a profitable launch into the ebook market.