Whale watchers at Byron Bay in the Australian state of New South Wales were delighted on Tuesday (25 July) after spotting the famous and rare white humpback whale, also known as Migaloo. This species is reportedly the world's only documented all-white humpback whale.
On Monday, a Migaloo was spotted in Iluka in northern New South Wales and also off the Gold Coast in Queensland. The whale is headed north on its annual migration journey, which usually occurs between the months of September and November.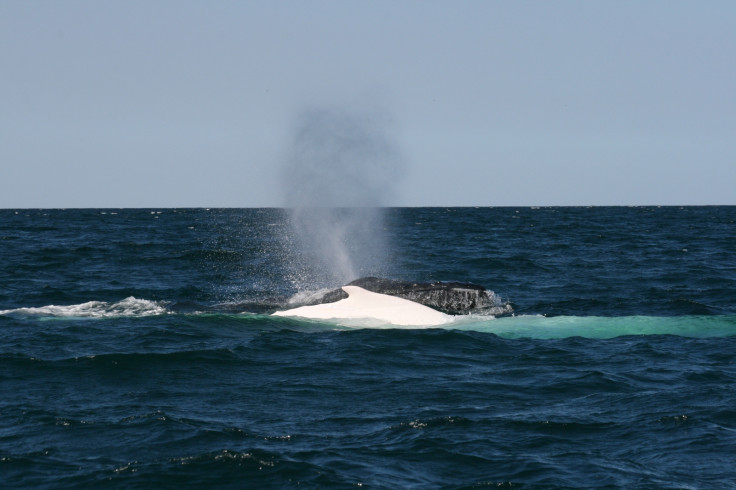 A Migaloo was first photographed in June 1991 off Byron Bay and a repeat of it happened on Tuesday. A group of whale watchers who were on a whale-sighting boat trip watched the pristine white mammal frolic in the waters at Byron Bay. The humpback whale was photographed for about two hours, leaving the watchers elated.
Alison Reid, a local who was on the boat, told the Australian Broadcasting Corporation that she photographed the Migaloo off Byron Bay about 10am on Tuesday. "I cried. I screamed 'You gorgeous whale, thank you for being here for us today'," Reid said, expressing her joy of watching the rare whale. "He's amazing. It was just an incredible sight, it was so unreal," she added.
"I had the trip booked on the off chance we'd be able to meet Migaloo and we struck gold. The conditions were perfect, the sun was shining, he came over to our boat, he came under our boat, the dolphins came in, it was truly incredible," the avid whale watcher said.
The first recorded sighting of 2016 was on Friday (22 July) when the white humpback whale was spotted off Port Stephens in New South Wales. The White Whale Research Centre in Australia recorded a white whale at around 9am local time that day, heading north with a smaller female whale.