Uncontrolled, intense trophy hunting can have a very negative impact on lion populations, and represent one of the greatest threats to adult male lions. Only small, well-regulated hunting quotas may be compatible with the protection of these large carnivores.
A report published last week by Professor David Macdonald – the founding director of Oxford University's Wildlife Conservation Unit – created controversy as it concluded that when trophy hunting was well-regulated and transparent, it had the potential to contribute to lion conservation.
In two new studies co-authored by Macdonald and published in Biological Conservation and in the Journal of Applied Biology, scientists now present another, in-depth analysis of the threats posed to lions by human activity – including trophy hunting.
Lion mortality
The researchers have examined data from the the Hwange National Park in Zimbabwe, which was home to Cecil the Lion. The research published in Biological Conservation dealt directly with the impact of trophy hunting, by looking at the killings of male lions in the Park from 1999 to 2012. This was a time when trophy hunting was particularly intense and the data suggests that the practice had a dramatic impact on the lion population.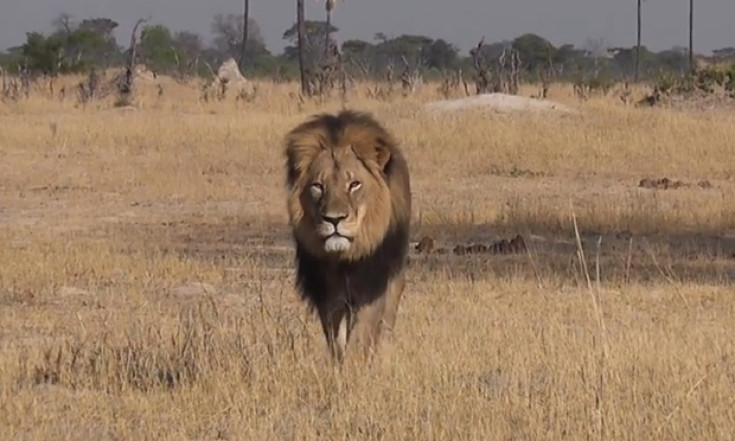 The other study, which looked at mortality records in the park, indicated that interactions with humans caused 88% of male lion deaths – most of them due to trophy hunting. When males were killed by hunters this also had a negative impact on the rest of the lion population, as male deaths were associated with lower survival of all age and sex classes of lions.
However, the researchers have also discovered that when trophy hunting management was improved by greatly reducing hunting quotas from the mid 2000s, there was a positive impact. The lion population increased by 62% as a result and the number of adult males in the population by 200%.
This suggests that reducing quotas of lions that can be hunted, as well as strictly monitoring the practice of trophy hunting, can have positive effects. The researchers conclude that regulated quotas may be compatible with large carnivore conservation, although other measures also need to be taken.
This includes focusing resource-limited anti-poaching operations on wildlife-rich areas close to human settlements, as this is where most bushmeat poaching takes place. Conflict with humans over livestock is another important problem, so better protecting these animals from lions should be a priority to avoid retaliatory killings by cattle owners.