The National Football League [NFL] is in London for its annual and ever-expanding international series in the UK. Meanwhile, back in the US, the baseball playoffs are in full swing – the adrenalin-fuelled crescendo that follows an enormously long season. The new National Hockey League [NHL] term and the National Basketball Association [NBA] campaign – which begins next week – will follow a similar format.
American sports have much to offer, though they are often viewed as somehow otherworldly. Much of eastern Europe does share a love for ice hockey; parts of the continent even embrace basketball. Baseball is adored in Central America and Japan, with Chicago Cubs fans across the globe currently gripped by their bid to end 108 years of World Series hurt. All this while their version of football fails to ignite the same emotions.
The NFL has long coveted a European takeover, with London the preferred staging post. The talk continues that a real NFL franchise will be based in the English capital, but it is a dream spoken in words of hope rather than expectation. Interest in the UK has plateaued, with selling out games at Wembley and Twickenham using a variety of teams a far cry from building a genuine support for one team. The NFL are not convinced either.
Though the rest of the world is hesitant over buying into American sport, could they yet learn from their US counterparts? Merchandising is among the many buzzwords of sport stateside, and the feeling of occasion which is provoked by fan participation, cheerleaders, acrobats not to mention the countless confectionery stands which turn a regular event into a day out for all the family. Above all else, American sport is a business which Europe and beyond is yet to appreciate or mirror – though that does take time to perfect.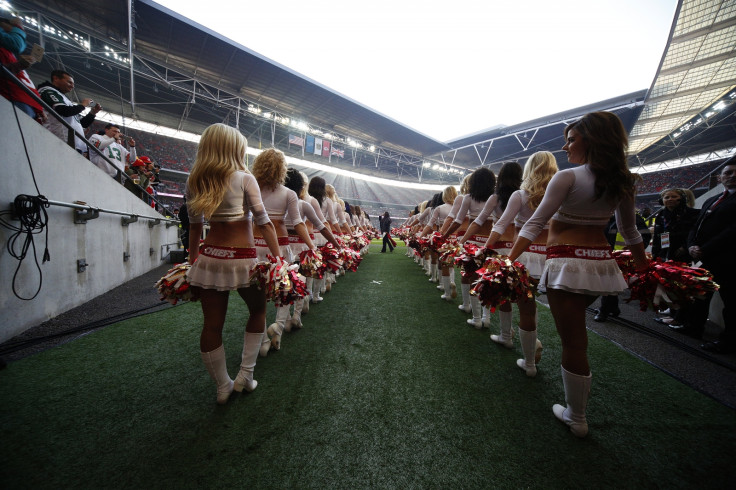 But could the format of American sport be a more realistic way of implementing a strand of success of the US? While world cricket talks about too many games for the players, baseball teams play 162 matches. There is no doubt that this can undervalue regular season games somewhat, meaning fans will pick and choose which games they attend but accessibility means it engages a large number of locals.
Come the playoffs however the intensity truly arrives. Many non-US sports, notably both rugby codes, have adopted playoff systems to add excitement at the end of a long season and to retain hope of a showcase final among a large number of supporters. It may reward teams for timely bursts of good form rather than sustained excellence but it adds a dollop of intrigue which can be lost by a runaway title winner.
Bar the NFL, whose teams only play 16 regular season matches before a short and sharp sudden-death play-off system, other sports have enormously long campaigns before a best of seven series dictates the seasonal champion. Could the same structure be implemented in Europe's biggest events?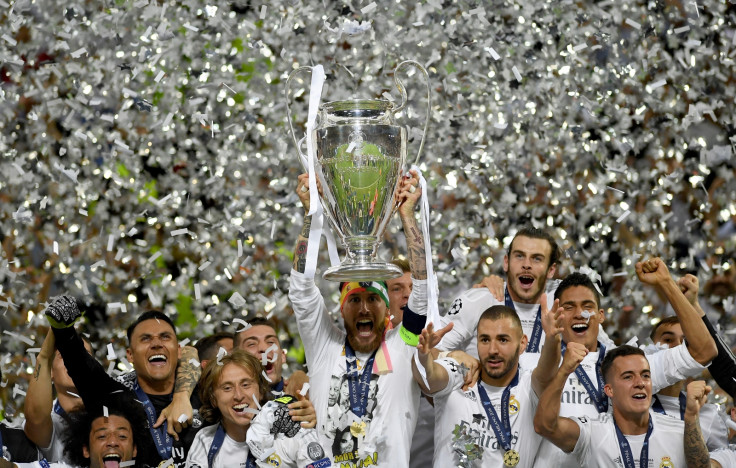 How exciting could a Champions League final featuring Barcelona vs Manchester United be, if it was played over seven games? NBA, MLB and NHL teams of course only play in one competition, while soccer teams play in domestic league and cups, plus international knockouts so logistically it is an impossibility. Perhaps it could later be used if and when football's biggest clubs inevitably break free from the shackles of their domestic divisions. Uefa president Aleksander Ceferin's plan to play the Champions League final away from Europe, namely New York, is an indication change is on the way.
In the meantime, maybe there is a case for partial adoption. Two-legged knockout football can produce anaemic sport while second legs can become almost pointless if the first is one-sided. Would a best of three series suit better? Each game is played to a conclusion, with less reward for a clean sheet, and the onus on the team that has to play two away games to come out and attack. More capacity for extra time and penalty shoot-outs undoubtedly; an entertaining diet for the neutral.
Though for some, the idea of watching Barcelona vs United seven times is enough to make your blood boil. My Merseyside mate's reaction to such a proposal: "The thought of a best of seven Champions League final – heaven forbid."