What did Jeremy Corbyn say before Britain's invasion of Iraq and what are the consequences?
In 2003, Corbyn spoke in front of a huge rally to say 'no justice' would be served by invading Iraq.
After seven years of waiting for the Chilcot Inquiry into Britain's involvement in the Iraq War, questions have been raised over the timing of the Parliamentary Labour Party's efforts to topple current Labour leader, Jeremy Corbyn.
The MP for Islington North vehemently opposed the war and delivered a rousing speech to thousands of people in Hyde Park in 2003 in what was the biggest ever political demonstration in British history. The war had been partly justified on the grounds that Saddam Hussein possessed Weapons of Mass Destruction (WMD), which have never been found.
The report strongly criticised former Prime Minister, Tony Blair after he led the UK into a war which saw 179 British service personnel killed, as well as 150,000 "immediate dead" as a result of the conflict, according to former Scottish First Minister, Alex Salmond. Writing in the Herald earlier this week, Salmond questioned why Labour MPs had picked this moment to launch a coup against Corbyn.
Labour firebrand Dennis Skinner answered the question in one word: Iraq. "The Skinner line is that the coup was timed to avoid Corbyn calling for Blair's head next Wednesday [6 July] from the Despatch Box," Salmond wrote.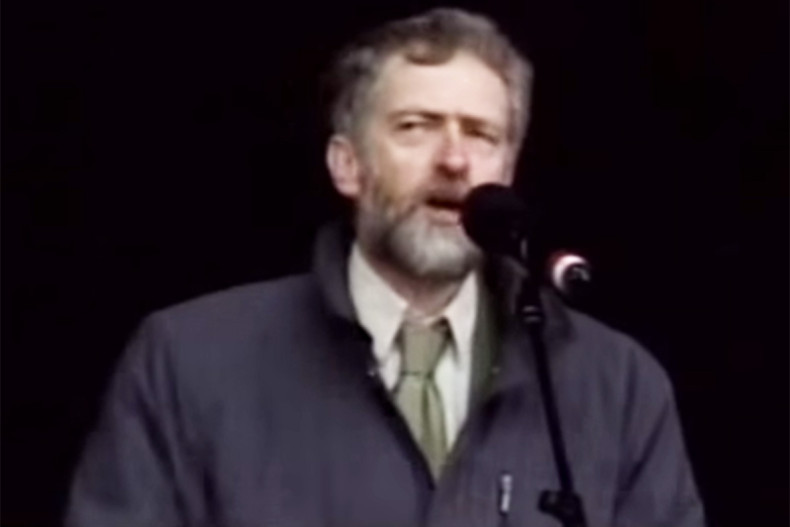 "Indeed many would say that when Corbyn stated that he would be prepared to see a former Labour prime minister tried for War Crimes then he sealed his fate as leader of the Parliamentary Labour Party."
So let's rewind 13 years to 15 February 2003 to hear what Corbyn said before the invasion of Iraq. The rally was a truly global event, with people from cities all around the world uniting to voice their opposition to the war.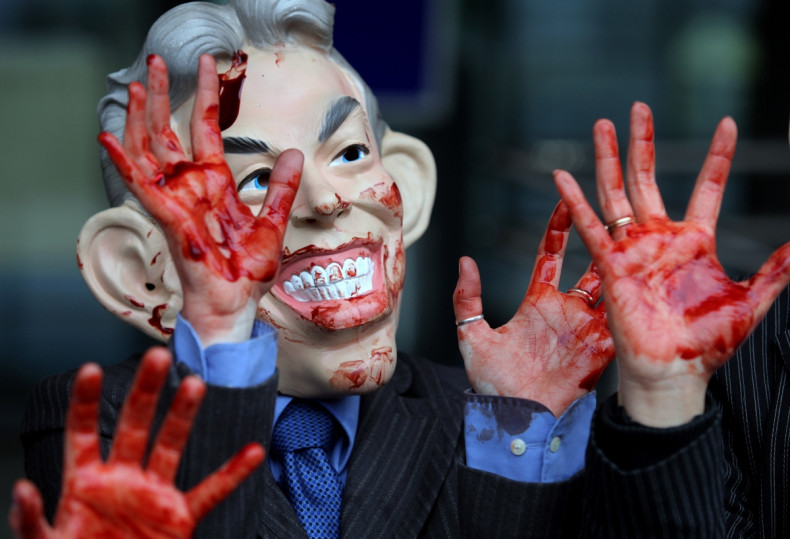 Power to the people
"Everybody in the world has a chance today to say no. Absolutely no to war on Iraq," said Corbyn.
"We are a force that's not alone, not isolated and very, very relevant to today's world. Those –George Bush, Tony Blair, Aznar, Berlusconi – who want war, they are the ones who are isolated and alone and desperately searching for friends. Because there is no justice whatsoever in the planned war against Iraq."
Highlighting who would pay the price for the war, Corbyn added: "I find it deeply distasteful that the British prime minister can use the medieval powers of the royal prerogative to send young men and women to die, to kill civilians and for Iraqis to die."
Last year, Physicians for Social Responsibility said "the war has, directly or indirectly, killed around 1m people in Iraq".
No to war, yes to peace
"Why are we spending £3.5bn on a war that nobody wants when there is an AIDS pandemic sweeping Africa, when a quarter of the world's children die in poverty and starvation and we say there isn't sufficient money for our own public services?" bellowed Corbyn. "Well the answer is an obvious one – no to war, yes to peace, yes to rehabilitation and rebuilding."
The cost of UK operations in Iraq stands at £9.6bn.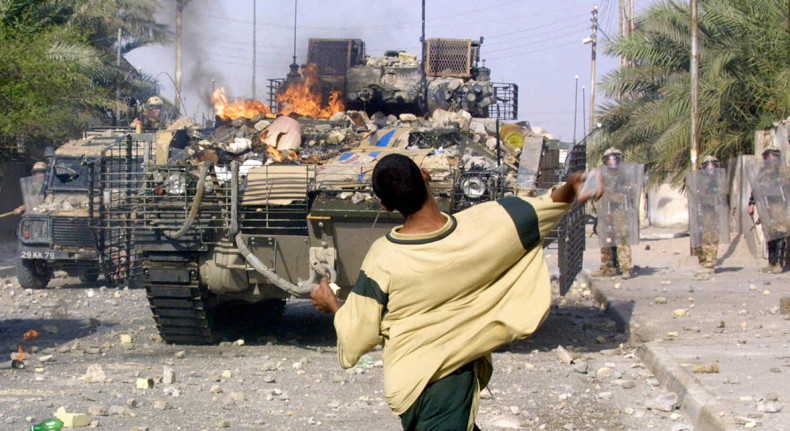 Is war necessary for peace?
"For those who say that this is a necessary and just conflict because it will bring about peace and security, 11 September [2001] was a dreadful event. 8,000 deaths in Afghanistan brought back none of those who died in the World Trade Center.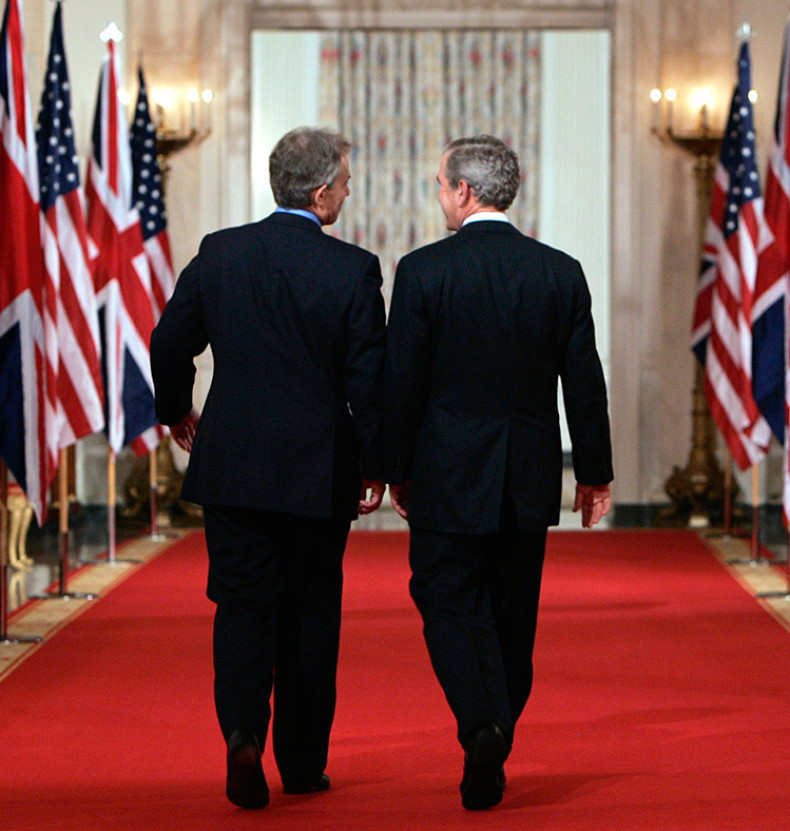 "Thousands more deaths in Iraq will not make things right, it will set off a spiral of conflict of hate, of misery, of desperation that will fuel the wars, the conflict, the terrorism, the depression and the misery of future generations."
He added: "This movement is giving that message to the British government: stop now or pay the political price."
Former Prime Minister Gordon Brown, announced the investigation 2,578 days ago. Some £9m and 2.6m words later, and the British public has finally been presented with the Chilcot report detailing the UK's involvement in the 2003 Iraq War.