A number of declassified documents will be released alongside the long-awaited Chilcot report into the Iraq war, including 29 letters from Tony Blair to George W Bush. The fight to declassify letters and other documents, which would normally be withheld for 30 years, has been one of the reasons for the delay into the report, which comes out on Wednesday 6 July.
While some of the missives have been transcribed and will be redacted for privacy and security reasons, a number will be in handwritten form. Bush's notes to Blair will not be published, The Times reported.
The inquiry tried to obtain extracts from minutes of 200 cabinet or cabinet-level committee meetings that were declassified. The paper also said it had sought the release of assessment reports from the joint intelligence committee, which came up with the so-called "dodgy dossier" on Iraq's weapons of mass destruction.
On Tuesday (5 July), David Cameron will also receive a copy of the 13 volume report, which stretches to 2.6 million words, while families of some of the 179 British service personnel killed in Iraq will be able to read it from 8am on Wednesday (6 July) before it is published at 11am.
Meanwhile it emerged that many of the relatives of some of the 179 Britons killed in the Iraq war would boycott the report, as they fear it will be a "whitewash".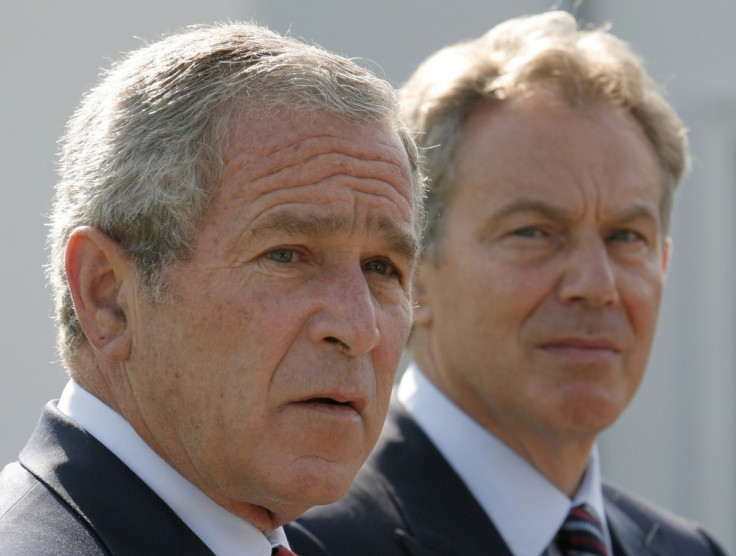 Julia Nicholson, whose son Gary died in a Hercules C-130 aircraft shot down in 2005 told the Telegraph: "It will be a whitewash. I'm absolutely disgusted. I'm not going because it will be a whitewash. Tony Blair has got blood on his hands. He will have covered his back and (George) Bush's back."
The International Criminal Court (ICC) has indicated that Blair would not be liable for prosecution, pointing out that the decision to go to war is not within its jurisdiction.
The Office of the Prosecutor at the ICC said: "We will take note of the Chilcot report when released in the context of its ongoing preliminary examination work concerning Iraq/UK.
"A preliminary examination is not an investigation, but a process aimed at determining whether reasonable basis exist to open an investigation," The Telegraph reported.