Iraq War legacy: UK faces millions in compensation payouts as torture claims against British army mount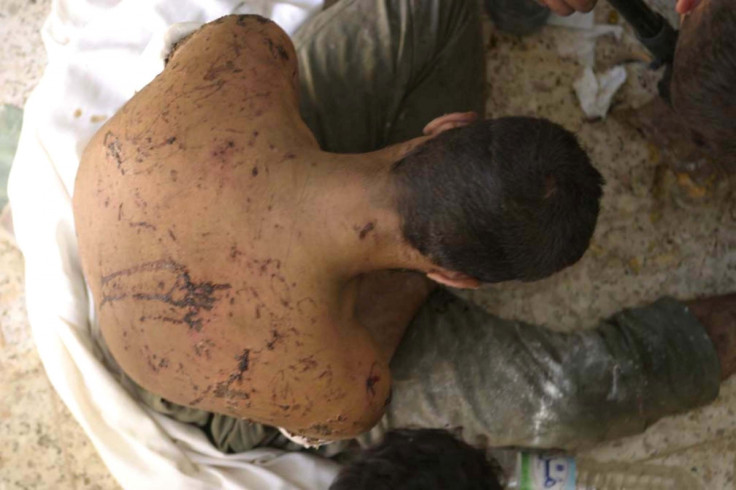 The UK government faces the prospect of forking out millions to settle 600 outstanding claims from Iraqi citizens who allege torture at the hands of British troops. So far £19.6m ($27.4m) has been paid out in compensation to victims.
"To date 323 tortious claims have been settled. Some 600 tortious claims and approximately 1,400 judicial review claims remain outstanding," the Ministry of Defence (MoD) told IBTimes UK in response to a Freedom of Information (FOI) request.
According to the most recent request, common techniques alleged to have been used include stress positions, sensory deprivation, sleep deprivation, and the denial of food or water. According to the 2013 response, "allegations of ill-treatment include[d]; assault, threats, hooding, exposure to noise, stress positions, deprivation (sleep, water, food) and general degrading treatment."
The MoD also admitted that "some alleged instances of serious ill-treatment (e.g. of electrocution) occurred following transfer to the Iraqi authorities or to other Coalition Forces."
An MoD spokesman said: "Most of these payments were necessary because of an unexpected European Court of Human Rights ruling that detention as practised in Iraq was illegal. They do not reflect acceptance of wrongdoing. The MoD has referred the outstanding claims to the Iraq Historic Allegations Team (IHAT) for investigation. If the investigation indicates that abuse took place, compensation can be considered."
In response to IBTimes UK's FOI request, the MoD refused to disclose the number of people who had either been questioned or disciplined over one of the darkest episodes in the UK's military history.
The MoD claims that ill-treatment by UK forces resulted in the death of just one civilian – Baha Mousa. The Iraqi hotel receptionist was killed after suffering from an "appalling episode of serious gratuitous violence" by UK soldiers, according inquiry chairman Sir William Gage. The MoD said that it had "fully accepted liability in relation to the death of Baha Mousa and the ill-treatment of his companions."
How is torture classified?
When asked to clarify how the term "torture" is classified, an IHAT spokesman said: "When the IHAT initially records an allegation it does not use the term 'torture' as a separate crime classification. The initial focus of the police investigation is on determining the relative priority to be given to individual cases. Cases are broken down into unlawful killing, serious ill-treatment and ill treatment.
"The term 'serious ill treatment' is used to encompass a range of possible offences, including offences under the International Criminal Court Act 2001 (such as torture or inhuman treatment, cruel treatment, and committing outrages upon personal dignity) and offences under UK law," the spokesman added.
Why have soldiers involved in torture not faced prosecution?
Redress director, Carla Ferstman told IBTimes UK: "Serious questions arising from the British Army's role in Iraq remain unanswered, years after its withdrawal. Why have there been no prosecutions of soldiers involved in serious ill-treatment, and only a handful of court martials? Will the British public ever know the truth or scale of what happened?
"Civil claims have been settled in huge amounts, but subject to secrecy arrangements. The lack of transparency expected in a democracy seems absent."
Anti-war protests
The invasion of Iraq was strongly opposed and condemned by civil society on a global scale. To this day, no Weapons of Mass Destruction (WMD) - which was the principal pretext for the invasion - have been found.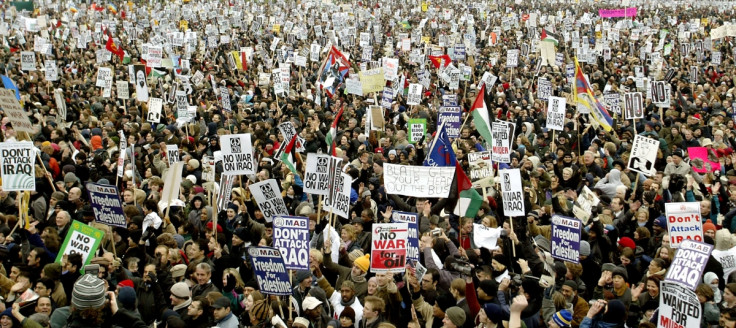 In 2003, hundreds of thousands of British people took to the streets of London to protest the war. In 2015, former Prime Minister Tony Blair admitted that there were "elements of truth" to claims that the Iraq War led to the rise of the Islamic State (Isis).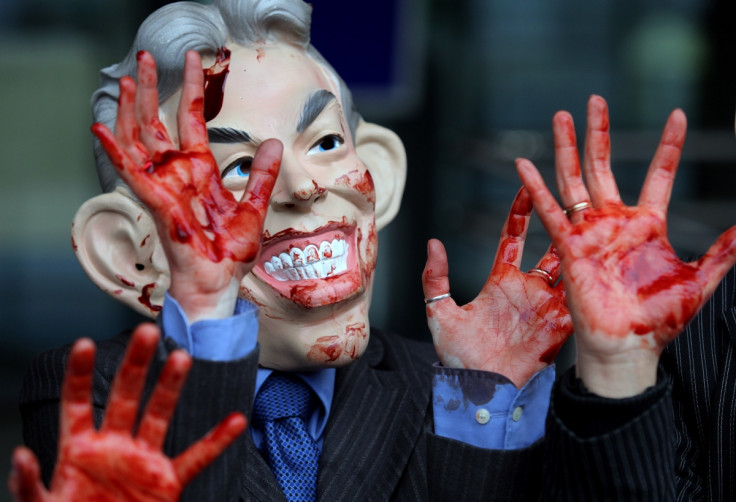 The British public continues to wait for the Chilcot Inquiry to be published. The report will not be released until June or July 2016.
In 2014, the Sun reported an average handout of £60,000 to 321 Iraqi individuals in relation to broader "personal injury" claims.
© Copyright IBTimes 2023. All rights reserved.