Lionsgate and Saban Films' Power Rangers reboot will be released in cinemas on 24 March, seeing a whole host of new faces bring the titular, rainbow-coloured heroes to life. But whatever happened to the original actors who played the Red, Yellow, Blue, Black and Pink Rangers back when the beloved 1990s television show? IBTimes UK takes a look at what the Mighty Morphin crew are up to nowadays...
Red Ranger - Jason Lee Scott
Back in Mighty Morphin Power Rangers, Red Ranger Jason was known as the group's leader, with the character being played by martial artist Austin St John. At just 18-years-old, he was the youngest cast member when he joined the show in 1993.
He put his expertise in taekwondo, kenpo and judo to good use in several action sequences for one whole season, but abandoned the role halfway through the programme's second due to disputes over pay. But despite the controversy, St John returned to the franchise as the Gold Ranger in Power Rangers Zeo and had a brief cameo in the second movie.
After guest starring as Scott in Power Rangers: Wild Force, St John stepped away from in front of the camera to pursue a career as a paramedic. However, he is set to make a return to acting in upcoming post-apocalyptic thriller Survival's End.
Black Ranger - Zachary 'Zack' Taylor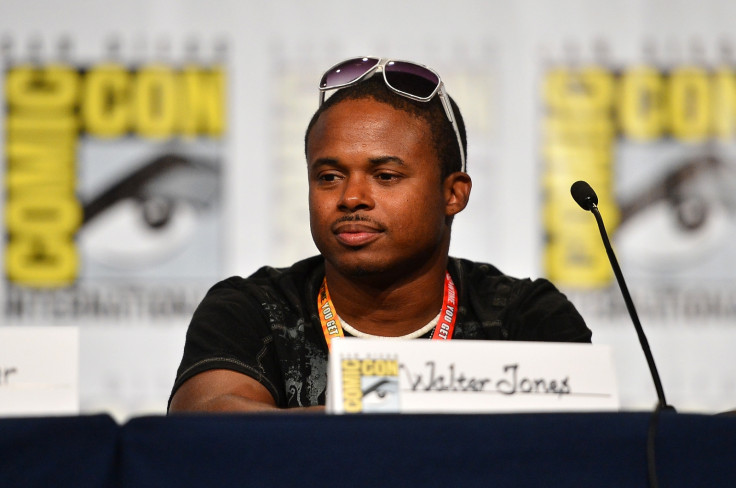 Walter Emanuel Jones played Black Ranger Zach from 1993 until 1995, leaving at the same time as John. Jones didn't just bring Taylor to life either; he actually used his voice talents to many villains and monsters. After his departure, he was replaced by Johnny Yong Bosch, with reports suggesting that Jones left the show due to a contract dispute.
After Rangers, he went on to appear in Buffy the Vampire Slayer, Sabrina the Teenage Witch, NYPD Blue, Prime Suspect and The Shield, as well as landing a small role as Locker Zombie in the House of the Dead 2 film. He even had a cameo in The Fast and the Furious: Tokyo Drift. He continued his voice work in animations Cloudy with a Chance of Meatballs 2 and Open Season 2 as well as video game Red Dead Redemption.
Pink Ranger - Kimberly Ann Hart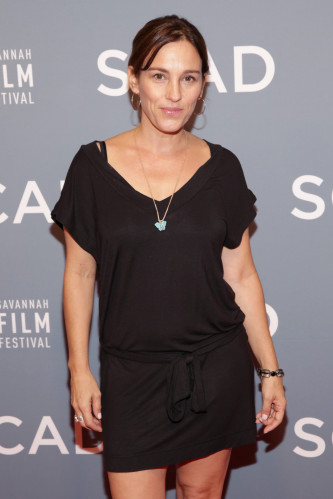 Pink Ranger Kimberly was portrayed by keen gymnast and actress Amy Jo Johnson from 1993 to 1995, however, she reprised the role in 1997 movie Turbo. Following her stint as the character, Johnson went to appear in episodes of ER and Spin City before landing a more prominent role in JJ Abrams' drama Felicity alongside Underworld's Scott Speedman and Keri Russell.
Since then, she has starred in crime drama The Division, Wildfire and Flashpoint. The latter saw her play main character Jules Callaghan, a sniper, profiler and backup negotiator for the Strategic Response Unit's Team One. She has a cameo in the new Power Rangers movie.
Yellow Ranger - Trini Kwan
Having moved to the US to start a new life along with her Vietnamese family back in 1970s, Thuy Trang appeared in a Church of Scientology advert before landing the role of Trini, the Yellow Ranger. She played the part for one-and-a-half seasons before deciding to leave at the same time as John and Jones.
Trang went on to appear in comedy Spy Hard opposite Leslie Nielsen and supernatural horror The Crow: City of Angels with Mia Kirshner and Vincent Perez as well as making cameo appearances in martial arts videos made by her aforementioned former co-stars.
Tragically, Trang passed away on 3 September 2001 when she was just 27-years-old after she was involved in a car accident. She was travelling with former model-turned-actor Angela Rockwood at the time, of whom she was a bridesmaid, as the pair were returning from a visiting to Rockwood's then-maid of honour when the driver lost control of the vehicle. Both and Rockwood survived.
Blue Ranger - William 'Billy' Cranston
David Yost landed the role of Billy just three months after moving to California to pursue an acting career back in 1993. He was 24-years-old. His character was actually named after Breaking Bad star Bryan Cranston, who was then doing voice work for Power Rangers producer Haim Saban, and who actually stars in the 2017 film as Rangers' mentor Zordon himself.
Yost appeared in more than 200 episodes of the show, sticking with it as it transitioned to Power Rangers Zeo too, making him the longest standing Ranger in the original series. However, during that time, it has been reported that he was going through immense personal struggles, suffering a nervous breakdown and undergoing conversion therapy for homosexuality after years of on-set bullying.
After Mighty Morphin Power Rangers, he had small roles in 1996 mystery thriller Scene of the Crime and TV movie After Diff'rent Strokes: When the Laughter Stopped before going on to produce Alien Hunter starring James Spader, The Mary Kay Letourneau Story and reality series Temptation Island.
Green Ranger - Thomas 'Tommy' Oliver
Interestingly, martial artist Jason David Frank initially auditioned to play the show's Red Ranger, but when the part passed him by, he read for Green Ranger Tommy instead and landed the role. His character made his first appearance in the 17th episode of the first season, Green with Evil: Part 1 and unlike the other Rangers, his outfit included a golden armour and armbands and was a baddie, (although, he later turned good).
When the original Mighty Morphin Power Rangers series ended, Frank continued his role in other titles within the franchise both on television and in the movie, as Cranston evolved into the White Ranger, Red Zeo Ranger, Red Turbo Ranger and Black DinoThunder Ranger. More recently, he appeared in his own reality webseries-turned-TV show, My Morphin Life and has a cameo in the new movie.
Acting aside, 7th degree black belt Frank has spent time developing his own style of karate – Toso Kune Do – and has taken place in many Mixed Martial Arts competitions. In early 2013, he earned himself a Guinness World Record for most pine boards broken in freefall, however, his record was beaten a few months later.