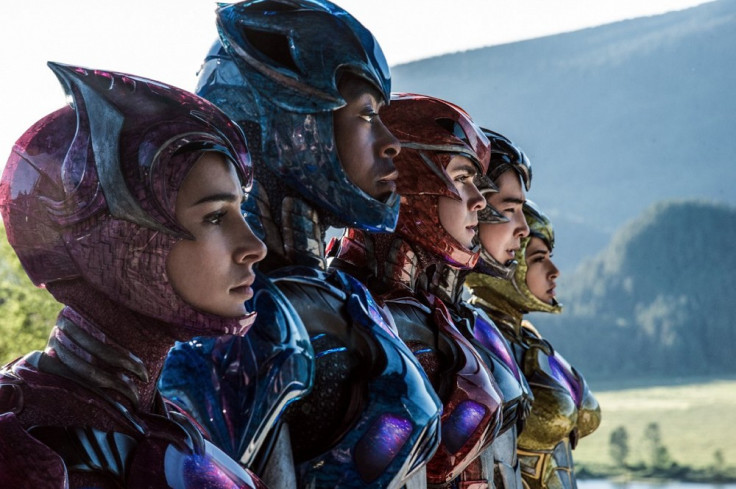 Lionsgate's upcoming Power Rangers movie is set to break ground when it comes to superhero movies, as it gears up to include the genre's first big-screen LGBT character. According to several reports, there's a scene in the film where Yellow Ranger Trini (played by singer-turned-actress Becky G) is coming to terms with her sexual orientation.
In the sequence, one character assumes that Trini is having "boyfriend problems", but quickly realises that perhaps she's actually having "girlfriend problems" instead. While the exchange is being described as a small moment, director Dean Israelite has claimed that it's "pivotal" to the entire movie and its message.
"For Trini, really she's questioning a lot about who she is," the film-maker recently told The Hollywood Reporter. "She hasn't fully figured it out yet. I think what's great about that scene and what that scene propels for the rest of the movie is, 'That's OK'. The movie is saying, 'That's OK,' and all of the kids have to own who they are and find their tribe."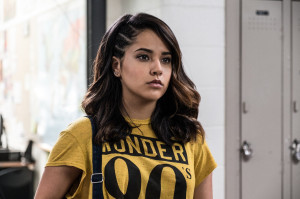 Becky G also opened up about the inclusion of an LGBT character to Screen Rant, labelling it as a brave – yet necessary – move by the studio when it comes to shaking up such a popular and established franchise.
"Power Rangers has always represented diversity and they're always been ahead of the curve on a lot of things," the 20-year-old said. "Although it may be a touchy subject for some people, I think it's done in a very classy way, and not only that, in a way that's really real. You don't know, Trini doesn't know herself, and it's that moment where she says out loud, 'I've never said any of this out loud', and that line, where, you know, Zordon says, 'You must shed your masks to wear this armour.' It's true.
"People should accept themselves for who they really are and be proud of that and take ownership of that first and learn that self love to really be happy; and I think that's why Trini never found her purpose just yet, until she met them and that's why she never really learned to love herself, because she didn't accept who she really is just yet."
Openly gay actor David Yost, who played the original Blue Ranger in the 1990s television series and left after facing harassment over his sexuality, has praised the new film for its inclusiveness. "They really stepped up to the plate," he enthused to TooFab. "I think so many people in the LGBTQI community are going to be excited to see that representation."
Also starring Bryan Cranston and Elizabeth Banks, Power Rangers is released in the UK and US on 24 March.