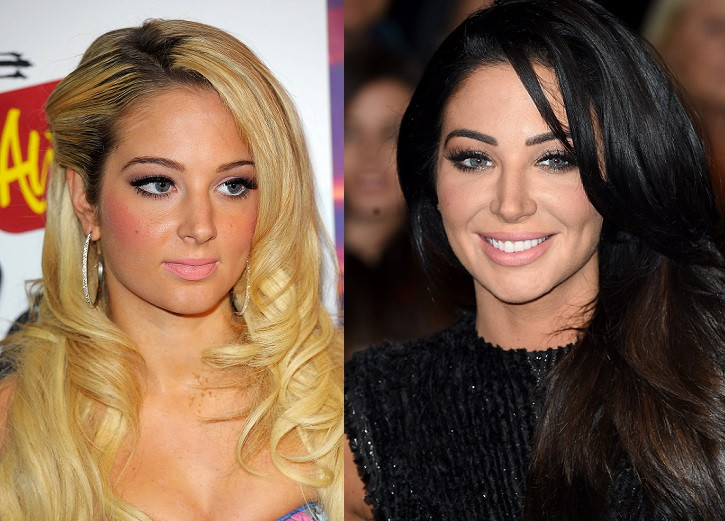 Tulisa has ignited speculation that she has had more cosmetic surgery after posting a fresh-faced selfie online. Social media erupted with comments from shocked and concerned fans after she shared a morning snap online.
In the post captioned "rise and shine" she is seen posing in a black slip with her jet black hair pulled back in ponytail. She sports natural makeup with long eyelash extensions. Within minutes members of the community jumped on Twitter to express their views on her changing looks with many questioning what was different about her face and whether it was really her.
However, one fan insisted that the new look was proof that she was finally in a good place after a turbulent few years and was healthy. 'A lot of people have been slating this picture of you, but if I'm honest I think you look beautiful and healthy. Looks like that time away from the limelight has done you good and you will come back better than ever. You do you."
In 2014, the singer revealed that she had had work done on her face. Speaking to the Guardian she admitted cosmetically enhancing her lips and cheeks with fillers, but denied getting a nose job. "Yes, I've had my lips done, and I'm happy with my lips. And I also had a tiny bit of filler in my cheeks," she explained.
She added: "Pictures of me where my face was swelling, I had water retention – where you have filler your face draws up a load of water. So my face began to swell like a balloon. It was a choice I made. I'd lost a load of weight and I was looking at my face and felt. It really bugs me when people say I've had a nose job. That's just makeup."