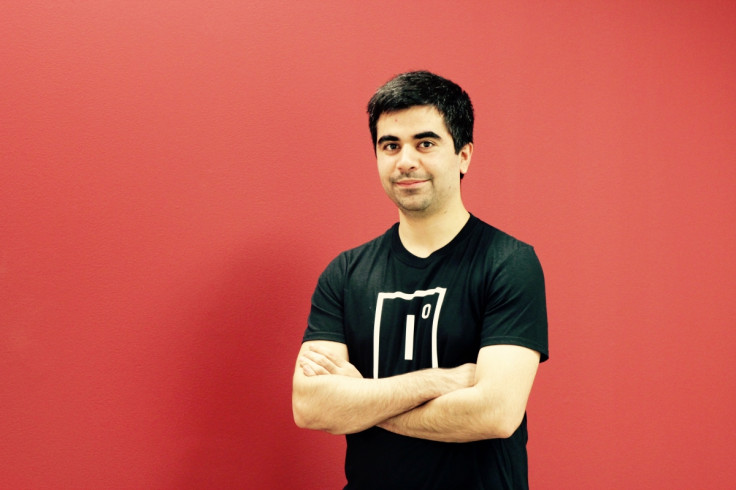 British start-up Improbable has secured $502m (£390m) in funding led by Japanese technology giant SoftBank.
SoftBank managing director Deep Nishar will take a seat on Improbable's board, but the Japanese firm will not hold a controlling stake in the UK company that was launched five years ago.
The investment comes as some observers worry that British tech champions sell out to foreign rivals, instead of going on to establish empires such as Facebook or Google.
SoftBank snapped up Cambridge-based chip designer Arm Holdings in a £24.3bn takeover deal last July.
And in 2011 US tech firm Hewlett-Packard bought UK software business Autonomy for $11bn, albeit in a deal that later ended acrimoniously.
Improbable chief executive Herman Narula said: "SoftBank is a perfect partner for us, with many complementary investments in their portfolio. This investment will allow us to take the big, bold steps needed to fully realise our vision."
So what exactly is Improbable? For those of you not up-to-date with the world of start-ups, here's all you need to know about the company.
An Improbable beginning
Improbable Worlds Limited to give it its proper name was co-founded in 2012 by Herman Narula, 29, Rob Whitehead, 26, and Peter Lipka, 28.
Narula, the company's chief executive, and Whitehead, the chief technology officer, met at a dissertation review at the University of Cambridge, where they both studied computer science. The pair found they shared "a mutual interest in multiplayer games and virtual worlds", which set the ball rolling for the software that underpins the company.
Improbable is based in Farringdon, not far from London's so-called "Silicon Roundabout" tech hub, and employs approximately 200 staff between the UK capital and its newly-opened office in San Francisco.
What does Improbable do?
Improbable says its cutting-edge technology allows people to experience "virtual worlds" at a "far greater level of scale and computational complexity than previously possible, and while able to support more simultaneous connected users".
The tech start-up's first product, SpatialOS, is a computation platform that enables the creation of massive simulations and virtual worlds for use in video games and corporate simulations. The technology integrates with major game engines and a beta version was launched in March.
The system is being tested by the gaming industry but could also be used in a range of other areas such as medicine, city management, telecoms, and transport.
"The global games market is already huge, and we believe that far more growth is possible," said Narula.
"The kind of games enabled by SpatialOS – multiplayer games allowing players to form meaningful relationships with games worlds and with each other – will be category-defining and attract new audiences."
How much is Improbable worth?
Quite a lot, actually. SoftBank's investment is thought to be the largest ever investment made in a start-up European tech firm and values the company at more than $1bn. The company's other investors include venture capital fund Andreessen Horowitz and Horizon Ventures, a fund run by British tech investor Saul Klein and David Rowan, editor-at-large at Wired magazine.
The former, which has backed Facebook and Twitter in the past, invested $20m in Improbable in 2015.
However, while all of the co-founders retain a majority stake in the company, they have decided against taking money out of the firm even after the latest investment.