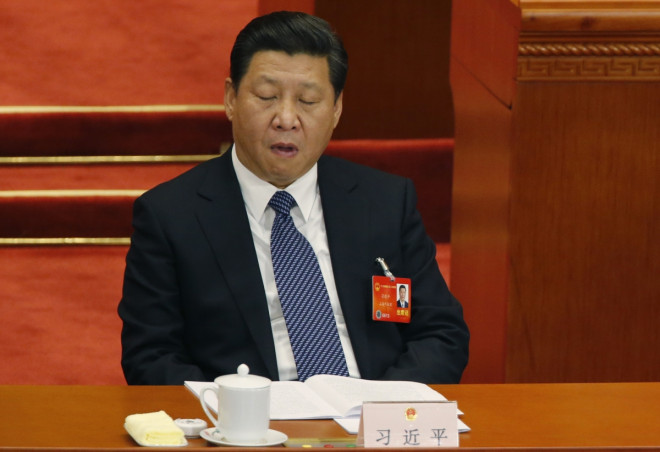 Xi Jinping's visit to Brussels was the first by a Chinese head of state and ended with a promise from the European Union to consider a free trade deal.
The Brussels talks led to a breakthrough of sorts, although one cloaked in caution. There will be talks between the countries on a free trade accord, if current negotiations between Beijing and Brussels over an investment agreement are successful.
"Concluding such a comprehensive EU-China Investment Agreement ... will convey both sides' joint commitment towards stronger cooperation as well as their willingness to envisage broader ambitions including, once the conditions are right, towards a deep and comprehensive FTA, as a longer-term perspective," the two sides said in a joint statement.
It's a big step for the EU and marks a major shift in relations between the sides. Only a year ago, Brussels seemed ready to unleash tariffs on billions worth of Chinese solar panels. They accused Beijing of flooding the European market. For its part, China was preparing its own tariffs on EU goods and it seemed that the worst trade crisis between the partners in history, could escalate out of control.
In the end, both sides backed down as a minimum price for Chinese goods entering the EU was set. Moreover, it seems that the Chinese approach to Europe evolved, culminating in Xi's landmark visit to Brussels. In fact, the leader even found time for so-called panda diplomacy, by visiting two Chinese pandas on loan to a Belgian zoo, to charm officials. Throughout its history, China has deployed the black and white bears as a sign of good will.
Having brought out the pandas, Xi pushed hard for the free-trade accord. The EU promised to put it on the table in the future. So, what will it take to get it done and create a market of almost 2 billion people?
The big question for the Europeans is whether China will allow them access to its domestic market. More than $568bn worth of goods are traded between the two markets each year. But it's not an equal relationship.
In 2013, Europe sold $204bn worth of goods to the Chinese market. $386bn worth of goods travelled the other way in the same period, meaning a trade deficit for the EU of almost $180bn.
The EU says that the lucrative Chinese market is too regulated and it wants in. What's more, this market is only going to grow as China's economy races ahead of the United States in the following years.
"Every year, 20 million Chinese households pass the threshold of household income of $13,500 at which middle class families become able to afford key consumer goods and services, like cars," said the EU's trade department.
With the investment agreement negotiations underway, a successful outcome for the Europeans would see them gaining easier access to China's booming middle classes.
The EU wants Beijing to make it easier for foreign investors in China. Restrictions on foreign owners are just one level. The state bars foreign investment in sectors it deems as strategic, such as healthcare and telecoms. The EU Commission noted in a recent report that EU businesses in China complained of missing out on opportunities due to too much regulation.
Some of these concerns will probably be addressed in the investment treaty that's already being negotiated. However, it's not likely to cover fundamental concerns among Western companies, such as intellectual copyright and corruption. This could be a sticking point but is probably a contentious issue that the EU could learn to live with.
Perhaps the most surprising item on the European wish list is Chinese Foreign Direct Investment. While China has developed a reputation for cheap labour and been a target for European outsourcing in the past, now it's the Europeans that want to attract Chinese money.
The EU is reeling from a sovereign debt crisis, suffering massive youth unemployment and experiencing stagnant growth. Some analysts think that Chinese money can yank Europe out of its economic funk and any agreement to increase Chinese investment in Europe would be a big boost for Brussels.
Other than their concerns over cheap Chinese goods flooding the European market, there is a fear among parts of the bloc that China is aiming to produce more sophisticated goods that will compete with European products.
With Beijing pushing hard for a deal and pulling out the pandas to show it means business, there's no doubting the historical significance of the moment. With both China and the EU suffering their own forms of economic malaise, the trade deal could benefit both sides handsomely. Yet, whether the free trade accord is even discussed hasn't actually been settled. It seems that European caution will persist until the last.