Peaches Geldof appears to have died from natural causes and the coroner is now investigating what could have killed the 25-year-old mother of two.
Ms Geldof was found dead in her home in Kent yesterday and according to a source close to the investigation, no suicide note or "hard drugs" were found in the property.
The Sun reports that the coroner is looking into natural causes of death. The newspaper said that there was no suicide note, no hard drugs and no sign of visible injury to the daughter of Bob Geldof and Paula Yates.
Her death came as a huge shock to many around the world. Just hours before her death, she had posted a photograph of herself as a young child being held by her mother. Paula Yates died at the age of 41 from a heroin overdose, when Ms Geldof was 11.
The presenter, journalist and DJ had always spoken about how she struggled to cope with the death of her mother throughout her teens
However, in recent years it appeared she had managed to overcome her troubles through her relationship with Thomas Cohen and her two children, Astala Dylan Willow and Phaedra Bloom Forever.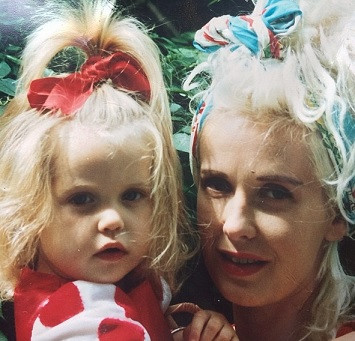 In an interview last month with Mother & Baby, she had spoken about her relationship with her sons, saying: "Becoming a mother was like becoming me, finally. After years of struggling to know myself, feeling lost at sea, rudderless and troubled, having babies through which to correct the multiple mistakes of my own traumatic childhood was beyond healing.
"I felt finally anchored in place, with lives that literally depend on me, and I am not about to let them down, not for anyone or anything."
Police are currently describing her death as "sudden" and "unexplained".
Tests are now being carried out and results are due in the coming days. "The local coroner has been informed and a post-mortem is expected to be carried out in the next few days," Kent Police said in a statement.
Announcing his daughter's death, Bob Geldof said: "Peaches has died. We are beyond pain. She was the wildest, funniest, cleverest, wittiest and the most bonkers of all of us.
"Writing 'was' destroys me afresh. What a beautiful child. How is this possible that we will not see her again? How is that bearable?
"We loved her and will cherish her forever. How sad that sentence is."