A row has ensued over George Michael's music following the singer's death on Christmas Day. Many fans were pleased when the Faith singer's boyfriend Fadi Fawaz shared a link to an unreleased song via Twitter but Michael's former Wham! bandmate Andrew Ridgeley has slammed the planned re-release of the duo's iconic hit Careless Whisper.
Michael passed away from heart failure at the age of 53 on 25 December. In tribute to his late boyfriend, Fawaz shared a link to Michael's unfinished track This Kind Of Love which was written with Sir Elton John in the 1990s.
Lyrics include: "Now everyone has to get over I know. But this empty house seems to get colder and colder. So won't you stay here with me? Now that I found you. I can't let you go/ Don't have to be so scared, don't have to hide what you can, you just have to believe in this kind of love/ Everybody's telling me that these are dangerous times/ For you and me, can't you see baby?"
This Kind Of Love is believed to appear on Michael's unreleased album Trojan Horse. The musician had another two LPs in the pipeline – White Light, initially set for release after Michael's performance at the London 2012 Olympics – and the third, a dance record following on from 1990s Listen Without Prejudice Vol 1. However, the latter was pulled due to a reported dispute with the singer's record label Sony Music.
While fans are hoping to hear more of Michael's unreleased music, the singer's Wham! collaborator thinks otherwise. Ridgeley said a newspaper's planned campaign to have proceeds from the re-release of Careless Whisper donated to charity "inappropriate".
Instead, Ridgeley believes it would be more fitting to choose one of Michael's solo singles. Explaining his stance, the singer told his Twitter followers in a string of tweets: "Dear All, u have the luxury of choosing whether or not to engage with The Sun, I do not, once they'd proposed it the rest was firefighting... Afraid it doesn't work like that. I have, after a sensible dialogue, persuaded them 2 change the choice song, they will not drop the idea."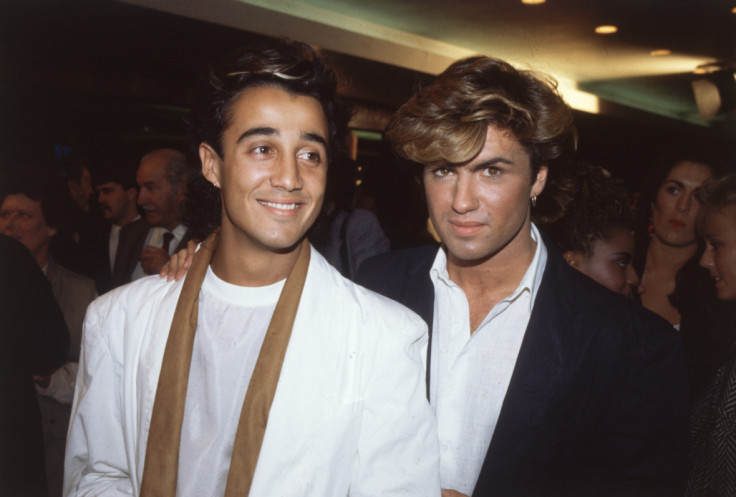 Ridgeley added: "Suggested 2 @TheSun a solely George Michael composition would be more appropriate. They've dismissed my concerns. Vote or retweet #GMAmazing... #GM controlled all his output. I, nor anyone else have the right to transgress that principle."
Some also criticised Fawaz for recirculating a link to This Kind Of Love, but the hairdresser defended his decision, tweeting: "The song I posted was found online they are many versions of it, please do your research if u think you r professional in what u do."
Listen to Wham!'s Careless Whisper: