Mediterranean migrant crisis: Human smuggler 'laughed about overcrowding boats'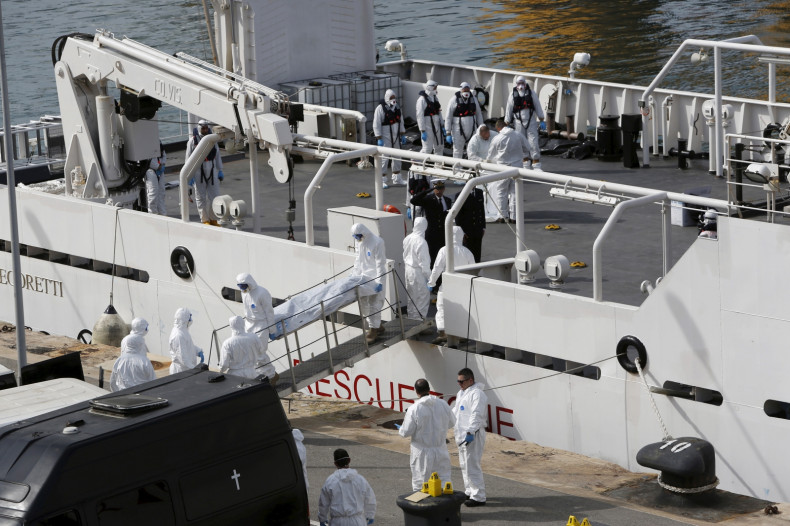 A human smuggler was heard laughing about overcrowding boats with migrants attempting to cross the Mediterranean, in conversations taped by Italian police during an investigation that led to dozens of arrests.
The Tripoli-based trafficker, identified by Italian media as 34-year-old Eritrean Mered Medhanie, also bragged on the phone about having the "same style" of late Libyan dictator Muammar Gaddafi, in the running of his criminal venture.
Italian detectives listening to his calls, according to La Repubblica newspaper. "They say I always let too many on board," he was heard saying, while giggling.
"But it is them [the migrants] who want to leave as soon as possible," he reportedly said.
Medhanie claimed to have boarded up to 8,000 asylum seekers on Italy-bound vessels over the last 12 months, also bribing guards at detention facilities in Libya to let migrants out of jail in small groups of up to 20 a day "not to draw too much attention".
The bribes come out of the pockets of would-be-refugees, who are known to pay between $400 and $1,500 (£270 and £1,015) per head for a passage to Europe.
Detectives believe Medhanie and an Ethiopian named Ermias Ghermay are the bosses of the two main human smuggling cartels based in the Libyan capital.
Details of their illicit dealings emerged as police held 24 alleged gang members in Italy.
Prosecutors in Palermo say those arrested, said to be Eritrean, Ethiopian, Ghanaian and Ivory Coast nationals, were in charge of the last part of the migrants' journey, from southern Italy to northern Europe.
They allegedly help the asylum seekers out of reception centres in Sicily, ferry them via bus or other means to Rome or Milan and from there to other EU counties. These are mainly Germany, the Netherlands, Sweden and Norway, prosecutor Geri Ferrara told Il Corriere della Sera newspaper.
The development came as rescuers are looking for survivors of what is feared to be the Mediterranean's deadliest known migrant tragedy.
So far, only 28 of up to 950 would-be-refugees who were aboard a vessel that capsized off Libya's coast at the weekend have been pulled alive from the water.
EU foreign ministers are due to meet in Luxembourg to discuss a coordinated response to the migrant crisis as hundreds of thousands more asylum seekers are expected to attempt crossing from Libya to Europe in the coming months.