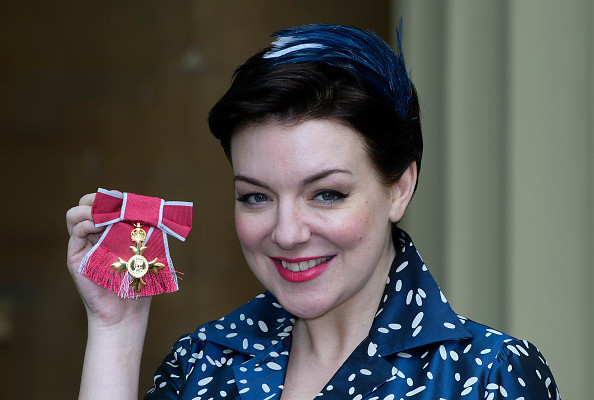 Sheridan Smith has said she is honoured to have been awarded an OBE.
The Gavin and Stacey star was presented with the royal honour by Prince William during a ceremony at Buckingham Palace.
The 33-year-old said she was overcome with emotion and shaking with nerves when she came face-to-face with the Prince.
She revealed that she told the Duke of Cambridge she did not feel like a worthy recipient of an OBE. He in turn revealed that he was a huge fan of Gavin and Stacey.
"I did say I don't feel as worthy as so many of the recipients, but thank you so much, it's a huge honour. He said he'd seen some of my work, which is amazing, and was a fan of Gavin and Stacey.
"And I congratulated him on his wonderful children and he shook my hand and I was shaking - it's all a bit of a blur. It was a huge honour and I will absolutely treasure this, I can't quite believe it.
"I just do my acting, it's what I love doing. I never ever expected to get an OBE so this is absolutely indescribable."
The actress was honoured for her achievements in a varied career that has included roles in TV sitcoms, West End musicals and serious dramas that have earned her a Bafta and two Olivier Awards.
She won a Bafta for her performance as the eponymous Mrs Biggs and won accolades for her portrayal of Cilla Black in an ITV biopic. In 2011 she won a coveted Olivier Award for her performance in Legally Blonde.
A second Olivier followed for her performance in the revival of Terrence Rattigan's Flare Path.
The actress recently won praise for her emotional portrayal of cancer blogger Lisa Lynch in the BBC1 drama The C Word. She was still sporting short dark hair at the investiture having completely shaved her head for the role.