WhatsApp blocking links to rival chat app Telegram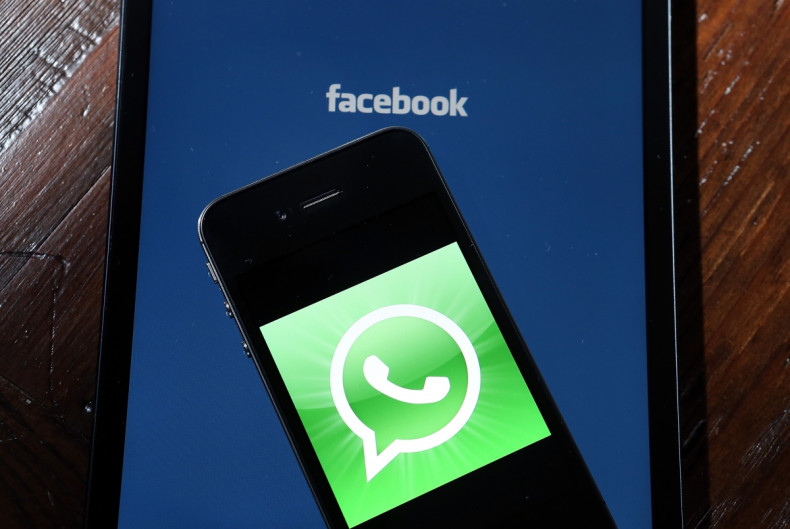 WhatsApp appears to be blocking links to Telegram, its rival instant messaging app. The URLs, though, still appear in the chat, but you will not be able to tap them to open nor can you copy them.
Folks at Reddit who have observed this sudden change note that blocking of the Telegram link is not due to any bug, but because of the code introduced in WhatsApp version 2.12.1.370. The code decompilation suggests the blocking is for Telegram only.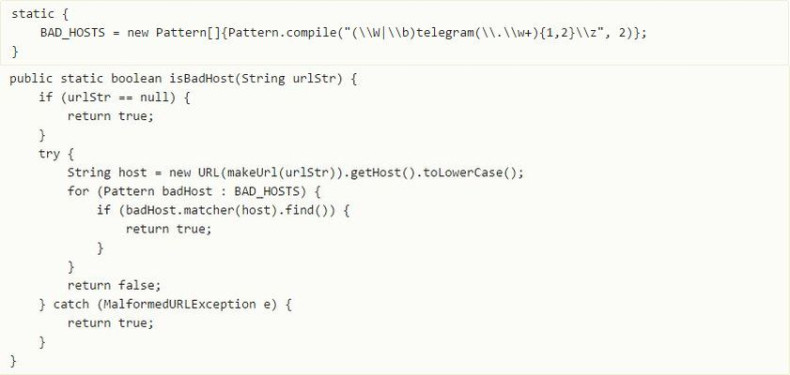 Meanwhile, the Verge reached out to Telegram, which confirmed the activity that seems to have started with a new update released recently bearing version 2.12.367. Since this update is yet to make its way through all devices, the blocking was inconsistent across platforms and not seen on all devices.
Links blocking is pretty common for Facebook. In 2010 Facebook was criticised for blocking BitTorrent links and even the links to torrents on Pirate Bay. Recently, Facebook was blocking all mention of TSU, a social network. Users were even unable to share their Tsu profile with their Facebook friends, nor was it letting them share a post to the Facebook feed with Tsu URL.
A Telegram spokesperson said: "Typically after a media backlash, FB steps back and blames their intelligent filtering for the problem. We expect the same to happen this time as well."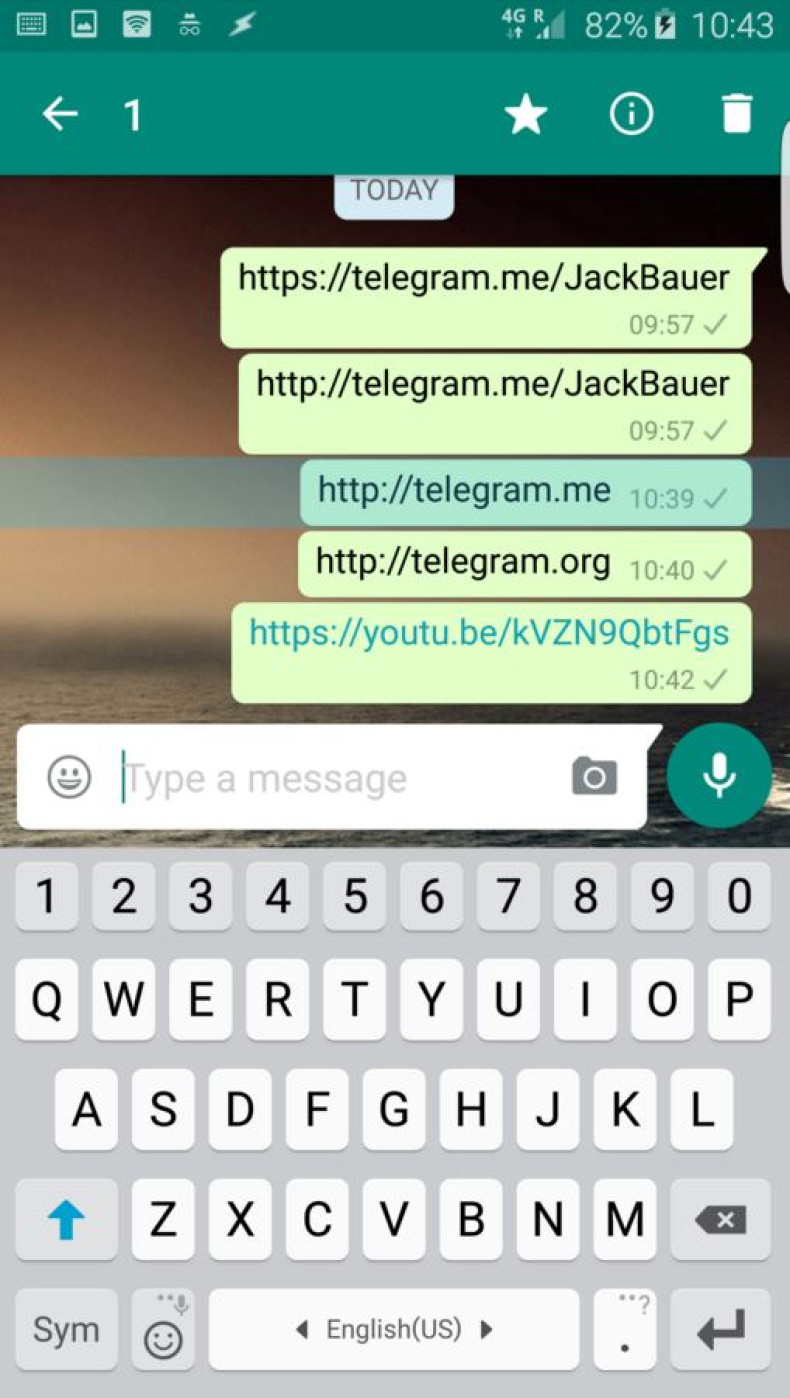 Initially launched in 2013, the Telegram app, like Facebook-owned WhatsApp, allows you to send messages, photos, videos, any type of files (such as doc, zip, mp3) and create groups of up to 200 people. But unlike WhatsApp, Telegram is a cloud-based messaging service that allows you to access your messages from several devices including tablets and computers. Along with support across all platforms – iOS, Android and Windows Phone – the web version of Telegram is also available or you can use the desktop apps for Windows, OS X and Linux.