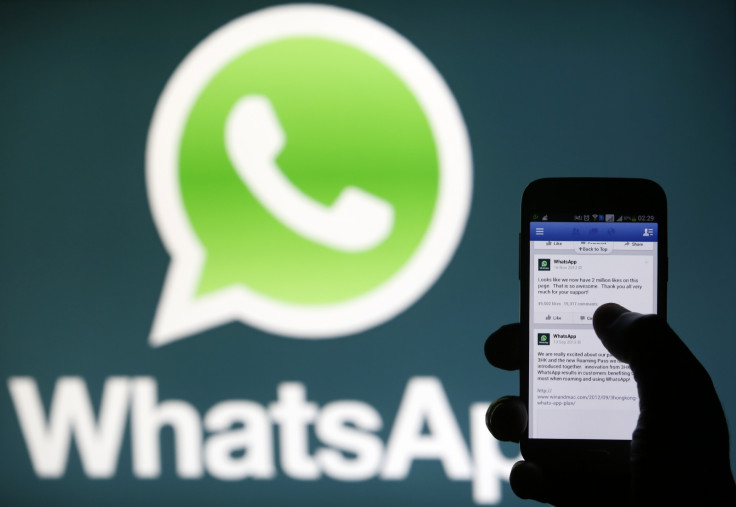 WhatsApp users in the UK are in for a nasty surprise as the app could face a ban following heightened threat perceptions in the country.
The ban will come in the wake of new laws being rushed through to stop people sending any form of encrypted messages.
WhatsApp, iMessage and Snapchat scramble communications between users to ensure privacy of data. They will have to conform to the new bill's requirements or be banned.
In a bid to block communication between terror agents, the controversial law, Drafts Communication Data Bill, dubbed the "Snooper's Charter", is planned for the autumn after being rejected last year.
It asks internet service providers and mobile phone operators to maintain the history of users' browsing.
This will include all Google searches, Facebook conversations, WhatsApp group messages and SnapChat videos, to be made available to the UK police and government whenever they require.
Ironically, a new online privacy report from the Electronic Frontier Foundation that praised DropBox for its user rights found WhatsApp failing every criterion for ensuring user privacy.
People concerned about keeping their data private should delete WhatsApp and steer clear of Google and Microsoft services, it said.
'Snooper's Charter' returns?

In an indirect reference to the bill proposed by Home Secretary Theresa May, David Cameron had said earlier in the year: "In our country, do we want to allow a means of communication between people which we cannot read?
"My answer to that question is no we must not."
"If I am prime minister, I will make sure it is a comprehensive piece of legislation that makes sure we do not allow terrorist safe spaces to communicate with each other."
The home secretary is a strong proponent of the bill, beaten last year after the Lib Dems withdrew their support.
She said it was "necessary to maintain the capabilities for our law enforcement agencies such that they can continue to do the excellent job, day in and day out, of keeping us safe and secure".
Critics of the bill see it as intrusive and boosts the state's powers of surveillance.
Documents leaked by Snowden have shown that the British public are subject to surveillance of email records, social network activity, internet browsing history and phone data.
Civil liberties groups like Liberty point to the lack of sufficient safeguards in the bill to ensure that such surveillance is conducted lawfully, and in a necessary and proportionate way.
Former deputy prime minister Nick Clegg, who blocked the "Snoopers' Charter" while he was in power also spoke against the Conservatives' bill as invading the privacy of every single person in the UK.
"The so-called Snoopers' Charter is not targeted. It's not proportionate," he said.
The government is rushing to push the legislation through in the aftermath of the recent terrorist atrocities in Tunisia and France.