Brian Acton, the co-founder of cross-platform messaging app WhatsApp, has largely been out of the public eye since he left Facebook more than a year ago. In a wide-ranging interview with Forbes, Acton spoke candidly about his time with Facebook after Mark Zuckerberg's social network bought WhatsApp, going as far as to admit he was a "sellout" for agreeing to the acquisition of WhatsApp.
The interview delves deep into how Facebook and WhatsApp were never a natural fit. The former is a huge social network that doubles as a lucrative advertising platform based on extensive mining of user data. The latter was an instant messaging service that prided itself on a lack of advertising and protection of user data.
As Acton tells it, he essentially walked out the door when it became clear Facebook wanted to monetize WhatsApp in ways that went against the app's original vision. Facebook wanted targeted ads and ways for businesses to get WhatsApp user data. Acton ended up losing $850 million from his decision because his stock grants were not vested yet.
Acton stopped short of villainizing Facebook, but he did express some regret over the way things happened in his final days at the company.
"I sold my users' privacy to a larger benefit," Acton told Forbes "I made a choice and a compromise. And I live with that every day."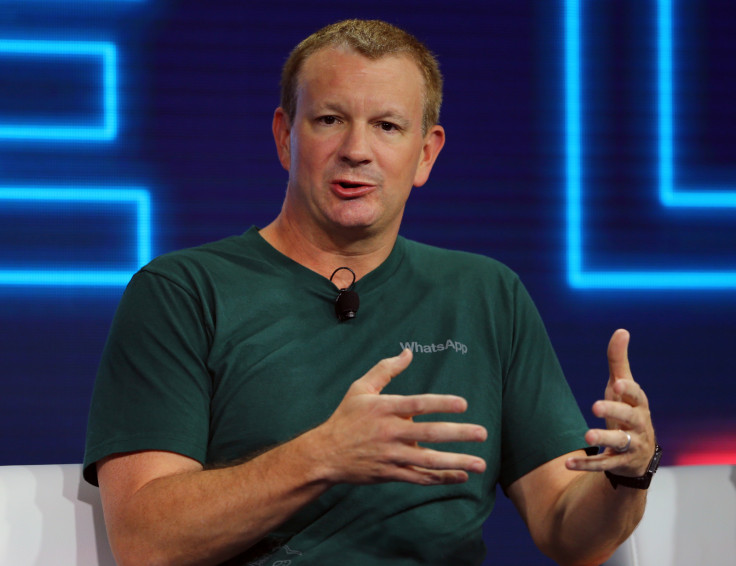 The interview contained Acton's most substantial public statements since an infamous tweet he posted in March. Not long after the Cambridge Analytica scandal blew up for Facebook, Acton took to his rarely used Twitter account to tell his followers to #deletefacebook. He has not tweeted since.
Facebook in 2014 bought WhatsApp, which had at an estimated 400 million monthly active user, for $19 billion, keeping Acton and fellow co-founder Jan Koum onboard while the company operated with a degree of autonomy. Acton left last September and Koum left in May.
Facebook dealt with more high-profile departures this week, as Instagram co-founders Kevin Systrom and Mike Krieger left the company on Monday. Reports indicated the two also disagreed with Zuckerberg on how Instagram should be run.