A wheelchair-bound jihadi suicide bomber has caused devastation at a Syrian airbase, according to Isis propaganda. Images released by the terror group show the alleged killer saying his last goodbyes before being lifted into an explosive-laden car.
The group claims he successfully carried out his mission, bringing ruin to a Syrian government forces forces compound in Deir Ezzor. There is no independent confirmation of this..
The pictures, released by the so-called caliphate's propaganda arm, show the fighter in a wheelchair with a rifle lying across his lap as he says goodbye to tearful children, apparently for the last time.
Fellow jihadis then carry him into the car-turned-bomb, and he makes one final gesture to the heavens with his index finger before launching an attack.
A further image released by the group allegedly shows mass destruction at a military compound in Deir Ezzor, Mail Online reported.
Isis claimed to have killed a number of government fighters during an offensive on an eastern part of the town. The Syrian Army, in turn, released images claiming to show its men destroying an oncoming suicide vehicle, Almas-Dar News reports.
Only fragments of Isis remain in Iraq and Syria – a region where the group had once controlled huge swathes of land and effectively governed over millions of people.
Many of the group's international brigade of fighters have left the territories for other parts of the Middle East, or even attempted to return home.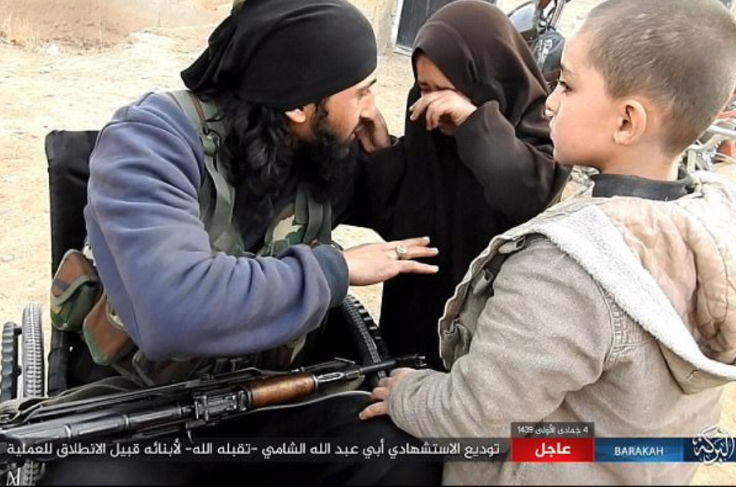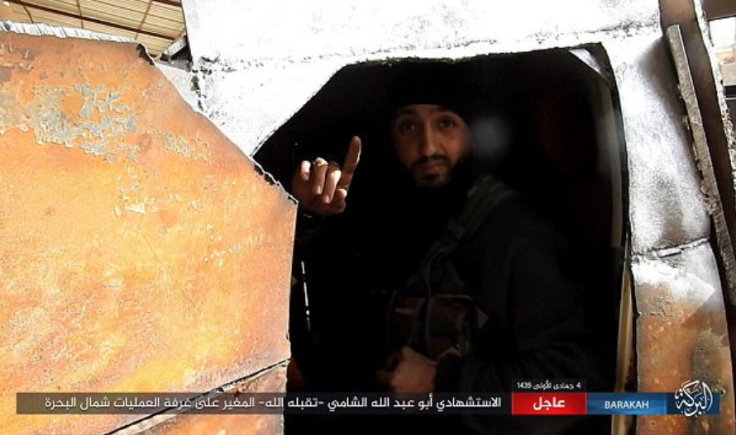 However, some are clinging onto the few scraps of Iraq and Syria Isis are yet to lose. Deir Ezzor in eastern Syria is one such area where Isis fighters are still active.
The group launched an offensive on several small towns in the region but made no territorial gains, according to Almas-Dar.
While Isis has been greatly diminished in Iraq and Syria, the global threat from Islamist militants remains severe. The group and its ideological allies enjoy footholds in Libya, Pakistan, Afghanistan and northern Africa.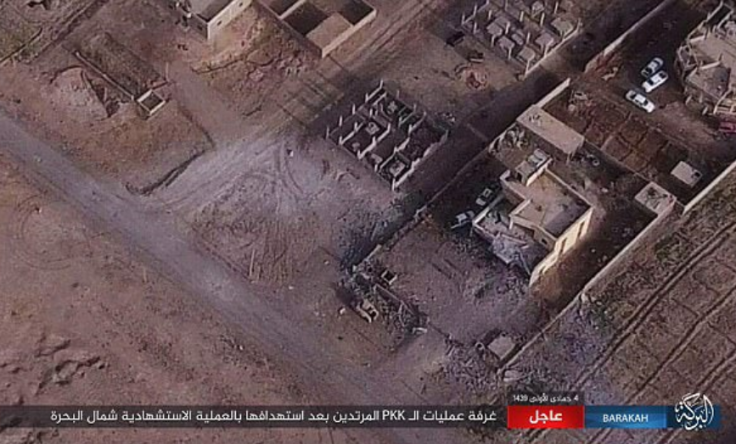 The UK government recently announced it would deepen cross-Channel military ties by sending military helicopters to help the French fight Islamists in north Africa.
The UK had offered the aircraft to bolster French helicopter numbers and will help the 4,000 French troops engaged in a counter-terrorism campaign in southern Sahara, the Telegraph reported.
France is helping governments in Mali, Mauritania, Niger, Chad and Burkina Faso to fight Islamists.