A 33-year-old man outside of Dallas allegedly threatened to kill himself by committing 'suicide by cop' was foiled by moderators of an app he was using to post updates about his suicide bid.
Jose Silva, of Grand Prairie, Texas, was chased and pulled over by police after driving at 100mph, prompting a tense four-hour stand-off that he broadcast by sending a series of messages using the Whisper app from inside his car as police SWAT teams gathered around him.
Silva refused to get out of his car when the police ordered him to. Unknown to the police Silva had already confessed via the Whisper app – which allows users to post information and updates anonymously to the social network – that he was trying to force police into shooting him "to could prove to the world that they are f***** up".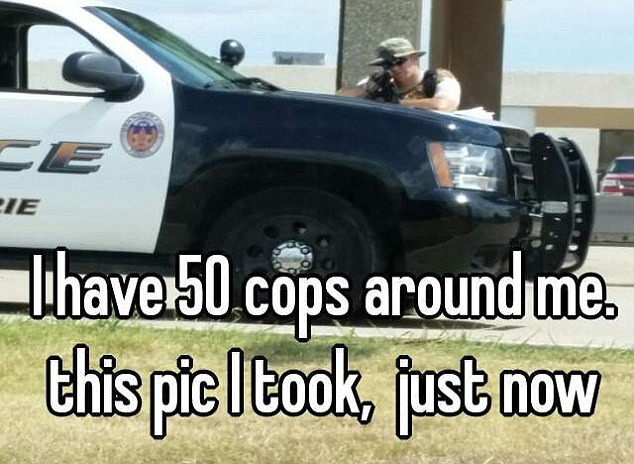 As Silva broadcasted his take on the standoff, he was contacted, via direct message, by an employee on Whisper's news team after a site moderator flagged his posts. In a private conversation with Silva, Whisper's representatives learned that he didn't actually have a gun but was suicidal and in need of psychiatric care.
Once Whisper had verified Silva's location, the app published that information and forwarded it to local police, who were able to force him from the car with chemical canisters and take him to a local medical centre for mental evaluation.
The team behind the Whisper app say the app was crucial in achieving a peaceful end to the standoff. Neetzan Zimmerman, Whisper's editor-in-chief, said had it not been for the app's moderators the situation could have ended differently.
"I feel, in some way, that Whisper helped lead to a peaceful resolution. This may be the biggest news we've ever had on the app. It's unchartered territory. It's a new way to do news. It's a new way to engage with people. As far as ethics go, you can see it both ways. But when there's a news story, you have a responsibility to get the other side out. Especially when you're only seeing a very one-sided view of the news."