The White House 'ghost': Breitbart hardliner Julia Hahn to haunt Donald Trump's administration
Enigmatic alt-right figure to join former Breitbart boss Steve Bannon as an adviser to Trump administration.
In another mark of what is being labelled the "Breitbartisation" of the White House, yet another staffer at the hard-right nationalist publication joining President Donald Trump and his controversial chief strategist, Breitbart's former executive chairman Steve Bannon, to re-invent America.
Julia Hahn at just 25-years-old will become a special assistant to Trump, reported Politico. She joins his team from Breitbart where she had been a staff writer since July 2015 and made a name for herself on the nationalist right-wing with her relentless attacks on Paul Ryan, the Republican speaker of the House of Representatives.
Hahn's reporting was heavily critical of what she saw as Ryan's soft stance on immigration, in particular towards refugees from the Middle East. Moreover, she accused him of actively campaigning for Trump's Democrat rival Hillary Clinton to win the White House.
Trump must work closely with Ryan, setting aside their bitter differences, to push his bills through Congress. News of Hahn's hire suggests he is more up for a brawl than a calm compromise.
"She'll be Bannon's Bannon and make Bannon look moderate," William Kristol, editor-at-large of the Weekly Standard, a conservative magazine, told the Washington Post. "Her tendency is to fight and fight, often to the extreme."
The Post said she is known by colleagues as a 'ghost' because she does not use social media or appear on television, and a photo of her is hard to find. She was pictured with the Breitbart team as one of 'Bannon's Bulldogs' in a Bloomberg Businessweek feature on the populist website.
Another major theme of Hahn's often lengthy Breitbart journalism is the migration of Muslims to the US, headlined with provocative warnings about the pace of growth of the country's Muslim population.
She has made reference to what she calls the "pro-Islamic migration wing of the Republican Party", and is critical of the green card system, which she repeatedly outlines in her articles mean immigrants who secure them "can collect public benefits, fill any job, rely on federal retirement programmes, and become naturalised voting citizens".
One of her articles ahead of the election was given the fearmongering headline: "Under Hillary Clinton presidency, US Muslim population would exceed France's by 2024."
"Neither Ryan nor Clinton have explained how importing hundreds of thousands of migrants that come from nations which may hold sentiments that are anti-women, anti-gay, anti-religious tolerance, and anti-America, benefits the United States or helps to protect our Western liberal values," Hahn wrote.
"Many have warned if the US continues at its current record pace of Muslim migration – or if pro-Islamic migration politicians, such as Ryan and Clinton, further increase Muslim migration – the US risks following in Europe's footsteps."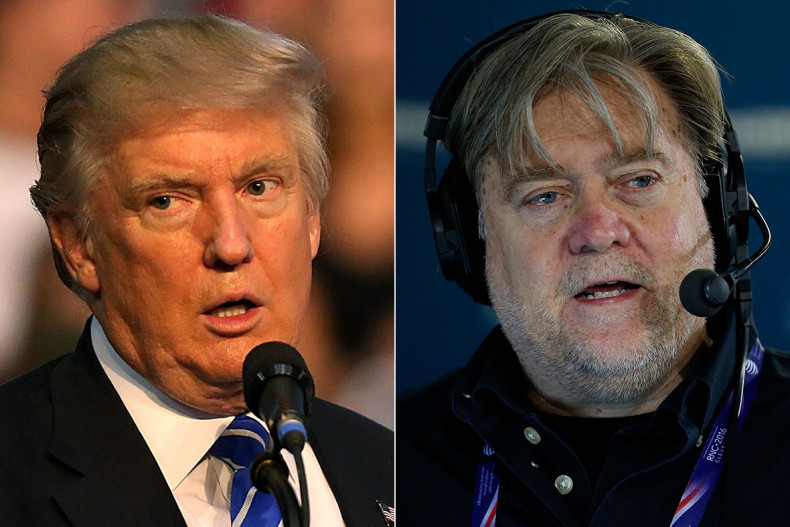 Hahn, who has a philosophy degree from the University of Chicago, also accused the Democrats of conspiring to boost the migration of Muslims for electoral advantage, and Republicans for allowing it to happen because they want big business to have access to cheap labour.
"As Politico recently reported, the Obama Administration is working to get green card holders registered to vote," Hahn wrote in September 2015. "Because refugees and green card holders can freely collect welfare, this magnifies the existing cultural challenges for Republicans in getting non-Western voters to support Western political ideas.
"This voter registration plan is the product of an alliance between business-backed Republicans looking to control labour costs and Democrat politicians who believe voters from failed political states like Somalia and Ethiopia will be more receptive to their political platforms.
Though typically referred to as 'outreach' in the media, this voter registration strategy actually involves importation, since outreach would require politicians to visit failed Third World countries to spread US policies rather than the other way around."
In another eye-grabbing article for Breitbart, Hahn claimed that Hillary Clinton had plans to "dissolve the US border within 100 days" if she was elected president. Before Breitbart, Hahn worked as a radio producer for the conservative commentator Laura Ingraham.