The man President-elect Donald Trump has named as his chief strategist has denied he is a white nationalist, instead claiming he is an 'economic nationalist'.
Former Breitbart boss Steve Bannon, who took leave from the right-wing website to act as Trump's campaign chief during his election run, has proved to be a controversial appointment, prompting protests by people who claim he is a white supremacist.
This week 169 Democrats called on the Republican to dump Bannon, with one, David Cicilline, telling The Hill in a statement: "Bigotry, anti-Semitism and xenophobia should have no place in our society, and they certainly have no place in the White House."
However, his poor reputation with Democrats doesn't seem to bother Bannon, who told the Hollywood Reporter: "Darkness is good. Dick Cheney. Darth Vader. Satan. That's power. It only helps us when they get it wrong. When they're blind to who we are and what we're doing."
However, the media mogul denied claims that he is a white nationalist, despite his detractors pointing to controversial Breitbart headlines to suggest a leaning towards such ideology.
"I'm not a white nationalist, I'm a nationalist," Bannon said. "I'm an economic nationalist.
"The globalists gutted the American working class and created a middle class in Asia. The issue now is about Americans looking to not get f—ed over. If we deliver, we'll get 60 percent of the white vote, and 40 percent of the black and Hispanic vote and we'll govern for 50 years.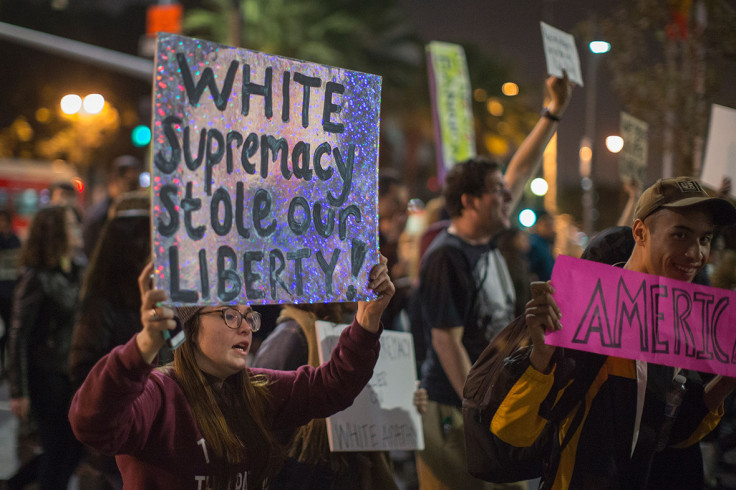 "That's what the Democrats missed. They were talking to these people with companies with a $9 billion market cap employing nine people. It's not reality. They lost sight of what the world is about."
Trump's other appointments have proved no less controversial, with Democrat strategist David Axelrod criticising the appointments of general Mike Flynn and Mike Pompeo in a number of tweets outlining his feelings on the transition.
He wrote: "@realDonaldTrump is dancing w/crowd that brought him.@SenSessions as AG will send chills to advocates of civil and immigrant rights.
"Appointment of Gen. Flynn at NSC may cheer Putin and Erdogan but adds a volcanic mix to the national security stew.
"Appt. of Rep. Pompeo will alarm both civil libertarians and intelligence pros, putting a right-wing pol at helm of CIA."