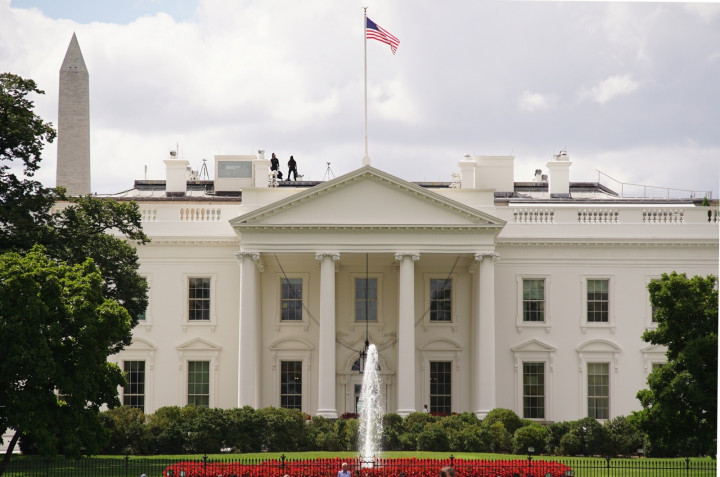 The White House intruder who leaped over a security fence and walked inside the presidential mansion unchallenged was carrying a knife, according to the criminal complaint obtained by Fox News.
The complaint filed in federal court stated that Omar J Gonzalez told officials he was a veteran of three tours in Iraq. The intruder is from Texas and had a concealed black folding knife when apprehended by Secret Service agents.
The security staff caught him inside the north White House door that faces Pennsylvania Avenue.
After Gonzalez was arrested, he told a Secret Service agent that "he was concerned the atmosphere was collapsing and needed to get the information to the President of the United States, so he could get the word out to the people", according to court documents.
The incident happened on Friday night, about four minutes after President Obama and his two daughters had departed the White House to join first lady Michelle Obama at Camp David for the weekend.
Second White House intruder
On Saturday, less than 24 hours after Gonzalez was apprehended, another man, identified as Kevin Carr from New Jersey, pulled up in a car at the vehicle screening area, said Secret Service spokesman Ed Donovan.
After refusing to leave, Carr was arrested and charged with unlawful entry.
Secret Service director Julia Pierson said security and surveillance had been increased since these incidents. She has ordered the agency's Office of Professional Responsibility, its internal investigations unit, to conduct a "comprehensive, after-action review of the incident".
"The location of Gonzalez's arrest is not acceptable," Pierson said.
Fox News reported that an unidentified 'former agent' said that a sure-footed intruder can jump the fence and reach the White House front doors in about five seconds.
The security breaches have raised doubts about the agency's ability to protect the president, according to the Associated Press.
"Unfortunately, they are failing to do their job," Rep. Jason Chaffetz, R-Utah, who is in charge of the House subpanel on National Security Administration said, according to AP.
"These are good men and women, but the Secret Service leadership has a lot of questions to answer."