The White House has finally spoken out against the Kansas bar shooting, which left 32-year-old Indian origin engineer Srinivas Kuchibhotla dead and injured another Indian Alok Madasani, 32, and Ian Grillot, 24, from the US.
"As more facts come to light and it begins to look like this was an act of racially motivated hatred, we want to reiterate that the president condemns these or any other racially or religiously motivated attacks in the strongest terms," White House spokesperson Sarah Sanders said on Tuesday (28 February).
Sanders also said the president is "keeping the family of the victim who was senselessly killed in his thoughts and prayers and praying for the full and speedy recovery for those who were wounded".
The Federal Bureau of Investigation (FBI) is investigating the case as a hate crime now, reports said.
The response follows criticism from a number of people that the president did not speak out against the violence. Former secretary of state Hillary Clinton also tweeted on Monday asking President Donald Trump to take a stand against intolerance.
Grillot, who was injured when he intervened during the shooting, had called on the president to raise the subject of hate crime in his speech to Congress on Tuesday night.
A 51-year-old white suspect — Adam Purinton — was charged on Monday with first-degree murder and two counts of attempted first-degree murder for the shooting at Austins Bar and Grill in Olathe last Wednesday (22 February).
He has been kept in the Johnson County Jail on a bond of $2m (£1.6m) and is expected to appear in court on 9 March for a hearing.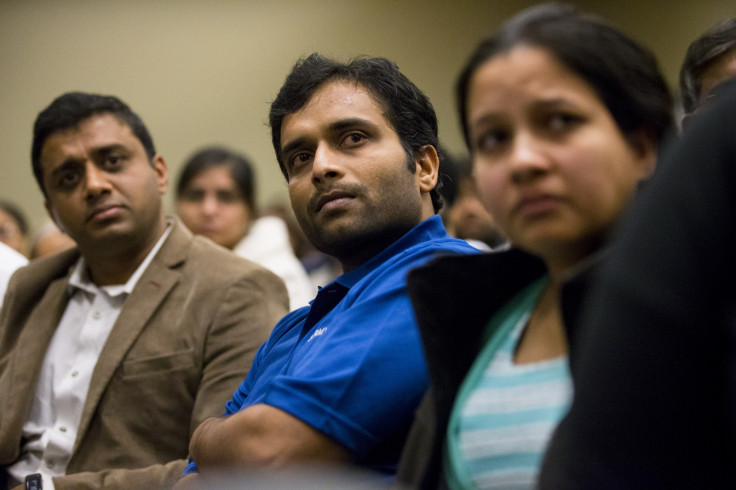 Purinton allegedly grew agitated with the men, who he thought were of Iranian origin. Witnesses said that he first shouted "get out of my country" at the men before opening fire at them.
Soon after the attack, Purinton drove to a restaurant in Clinton, Missouri, where he confided in a bartender and told her that he had killed two Iranians.
He was arrested on 23 February after the bartender Sam Suida called 911 saying a man had come to her place and said he had done something "really bad" and that he was on the run.