Kansas man accused of bar shooting thought he killed Iranians, discloses a 911 call
Sam Suida, a bartender, told police dispatcher a man had come at her place and said he had done something 'really bad'.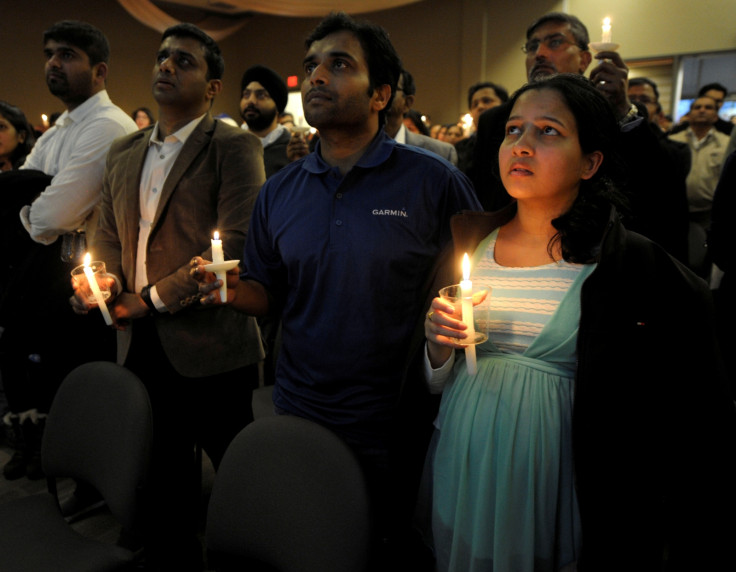 A suspect arrested for shooting at a Kansas bar last Wednesday (22 February) reportedly told a bartender that he had killed "two Iranian people". One person of Indian origin was killed, while two others were injured during the attack.
Soon after the incident at Austin's Bar and Grill, the 51-year-old white suspect – Adam Purinton – fled from the scene and drove to a restaurant in Clinton, Missouri, where he confided in a staff member and told her that he killed two Iranians.
In a 911 call made on Thursday morning, the staff member ­– Sam Suida – was heard saying the man made her promise she would not call police.
According to call recording, Suida told police dispatcher that a man had come at her place and said he had done something "really bad" and that he was on the run.
"He asked if he could stay with me and my husband, and he wouldn't tell me what he did. I kept asking him, and he said that he would tell me if I agreed to let him stay with me.
"Well, I finally got him to tell me and he said, like, that he shot and killed two Iranian people in Olathe," the recording of the call disclosed.
In the call, the bartender also said that the man said he opened fire at a gas station, not at a bar.
The suspect, Purinton, was arrested the same day from the restaurant and was charged on 27 February with first-degree murder and two counts of attempted first-degree murder.
He has been kept in the Johnson County Jail on a bond of $2m (£1.6m) and is expected to appear in court on 9 March for a hearing.
Witnesses said that Purinton first shouted "get out of my country" at the two Indian men before opening fire at them. The assault took the life of a 32-year-old engineer Srinivas Kuchibhotla, and injured Alok Madasani, 32, and 24-year-old Ian Grillot, who tried to intervene during the shooting.
The Federal Bureau of Investigation (FBI) is investigating whether the shooting was the result of a hate crime.
Meanwhile, the attack has drawn global attention and also targeted the relationship between India and the US.
President Donald Trump has not commented yet on the incident, but taking a dig at him, Hillary Clinton tweeted on Monday that the president should speak out against intolerance following the shooting.
"With threats & hate crimes on rise, we shouldn't have to tell @POTUS to do his part. He must step up & speak out," she said.
White House Press Secretary, Sean Spicer, said on Monday that initial reports on the Kansas shooting were "disturbing".
© Copyright IBTimes 2023. All rights reserved.