ITV's chief executive Adam Crozier announced on Wednesday (3 May) that he will step down from his role after a seven-year spell at the broadcaster.
Widely regarded as the man who helped turn ITV's fortunes around, the 53-year-old built up the broadcaster's production arm, which reduced its reliance on dwindling advertising revenue.
"Having spent 21 years as a chief executive across four very different industries, I now feel that the time is right for me to move to the next stage of my career," Crozier said as he announced his departure.
The outgoing ITV's CEO is likely to be highly sought-after, given his track record.
Meteoric rise
Born and raised on the Isle of Bute in Scotland, aged 22 Crozier joined the Daily Telegraph in 1986 to work in media sales. Two years later he moved to advertising behemoth Saatchi & Saatchi and was named media director in 1990, before being appointed as joint CEO alongside Tamara Ingram five years later.
Football comes calling
At the turn of the millennium Crozier, who had left his role at the advertising giant in 1999, was surprisingly picked as the new CEO of the Football Association to replace Graham Kelly.
During his tenure as head of English football's governing body Crozier, who had trials with Stirling Albion and Hibernian during his youth in Scotland, pushed through a number of reforms, some of which attracted heavy scrutiny.
Crozier appointed England's first ever foreign manager, replacing Kevin Keegan with Sven-Goran Eriksson, and relocated the FA's headquarters from Lancaster Gate to Soho Square. Crozier, who worked tirelessly to turn the FA into a more commercial organisation capable of maximising its revenues, also oversaw Wembley Stadium's redevelopment but stepped down before construction of the new national stadium began.
However, his decision to replace the FA's 91-member board with a committee comprising just 12 members saw him criticised for acting beyond his powers and for failing to consult others members of the governing body on delicate matters.
From goalposts to post office
Crozier joined Royal Mail as CEO in February 2003, billing his new role as the "biggest corporate turnaround programme in the UK". Within three years of his arrival, the postal operator registered a £355m ($433m) profit, compared with a £1.1bn loss it posted in 2002.
However, while Royal Mail chairman Allan Leighton described the performance as a "fantastic turnaround", the Post Office continued to operate at a loss and Crozier was heavily criticised for his highly controversial large-scale post office closures.
The high number of redundancies and changes in working practices were also met with disapproval, particularly as Crozier's salary made him one of the best paid bosses of a publicly owned body in Britain at the time.
Reforms eventually led to large-scale industrial disputes and strike action across 2007 and 2009 and onwards.
ITV's turnaround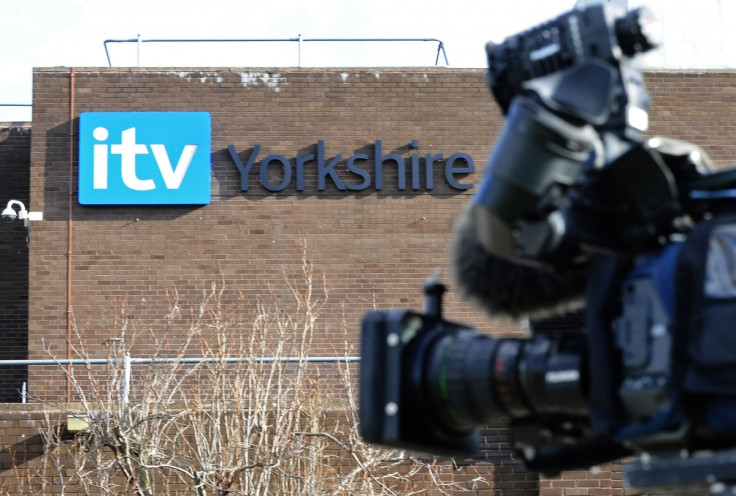 Crozier left Royal Mail in 2010 to join ITV, which has since undergone major changes under his stewardship. During Crozier's spell in charge, the broadcaster's revenue from sources other than advertising has more than doubled to £1.9bn in 2016 and now amounts to more than half of its total revenue.
Crozier's decision to switch the focus away from advertising revenue and make ITV into a production company that produces and sells its owns shows was a pivotal point for the broadcaster, given advertising revenue has been progressively shrinking for years.
ITV has sold the rights to some of its drama and entertainment production and half of the broadcaster's revenue came from overseas last year, while the share price has gone from 50p to over £2 during Crozier's tenure.
"[Crozier] has made a fantastic contribution to ITV and the board is deeply indebted to him for his strong leadership and personal dedication in very successfully turning around the business," said ITV chairman Sir Peter Bazalgette.