On Monday (April 3), demonstrators took to the streets of Serbian capital Belgrade to protest the presidential victory of Aleksandar Vucic, who they claim is seeking to impose authoritarian measures.
Vukic won Sunday's election in a landslide, taking 55% of the vote, while his closest challenger, Sasa Jankovic, polled 16%.
Declaring victory, Vucic said people backed his vision of a Serbia that would bid for EU membership, while retaining close ties to traditional allies Russia and China.
"This shows in what direction Serbia wants to go. It has been important for this victory to be as clear as a tear drop to not allow anyone to make a random interpretation of the difference that has been made," he said.
Who is Aleksandar Vucic?
Vucic previously served as the Serbian prime minister, after his pro-EU Progressive Party won a landslide victory in 2014's parliamentary elections.
During his presidential campaign he had highlighted Serbia's economic growth while he was prime minister.
As president, critics expect Vucic to appoint a figurehead successor as prime minister, and to increase the powers of the presidency to consolidate his authority.
Why is Aleksandar Vucic a controversial figure?
Vucic is a former ultranationalist, who served as an information minister under strongman former leader Slobodan Milosevic. He broke away from the ultranationalist Radicals to form the more moderate pro-EU Progressive Party in 2008.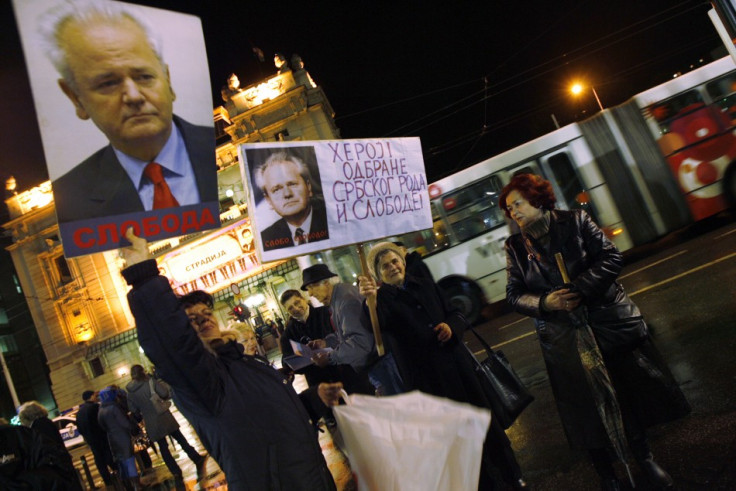 He has cultivated close ties with Vladimir Putin's Russia, and opened up discussions on military and economic co-operation with the Kremlin.
His ties with the country's ultranationalist past have drawn widespread criticism.
In 2015 he was forced to leave an event in Belgrade marking the 20th anniversary of the Srebrenica massacre when the crowd turned against him. An estimated 8,000 Bosnian Muslim men and boys were killed by ultranationalist forces in the atrocity.
Vucic was a member of the national assembly at the time, and famously said "you kill one Serb and we will kill 100 Muslims" just days after the massacre.
However he has insisted that he is committed to conciliation, and has returned to a memorial to the victims to lay a wreath.
Critics also allege he has tried to seize control of Serbia's independent media since becoming prime minister, and has an authoritarian streak. He has struggled to shake the accusation, given his draconian rules restricting criticism of the government during his tenure as information minister during the 1998-1999 Kosovan war.
What will Aleksandar Vucic's policies be?
Vucic has vowed to pursue closer integration with Europe as well as with Russia, positions he may find difficult to reconcile given Moscow's opposition to Nato and EU expansion in the Balkans.
He has also pledged to respect the constitutional limits placed on the power of the presidency.
Addressing critics, he said in the wake of his presidential victory: "They can say whatever they want. I will respect Serbia's constitution. That is my obligation and that is what I will do."