Who is Alexis Ohanian? Tennis champ Serena Williams announces engagement to Reddit co-founder
Pair announced engagement on 29 December.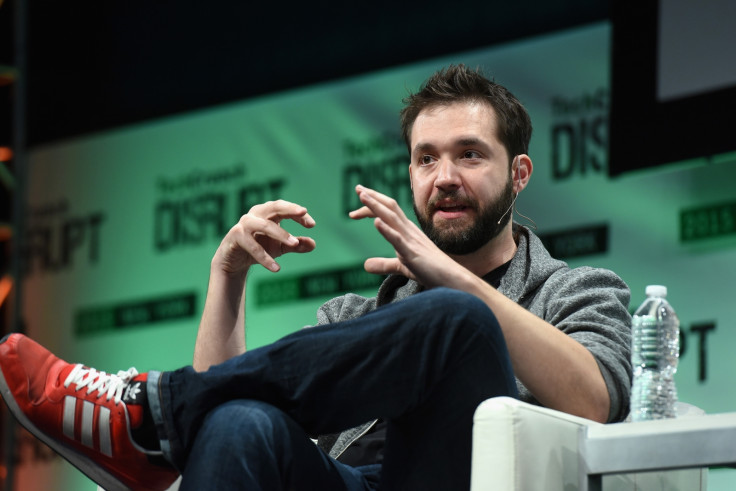 Upon first glance, he could be the average bearded tech geek with his pared-back appearance and nonchalant attitude; but Reddit co-founder Alexis Ohanian has now been hurled into the media spotlight after the announcement of his engagement to female tennis ace Serena Williams.
With a respectable yet modest Twitter following of 111k and a somewhat normal life up until now, Armenian-American Ohanian was unknown to the mass public, until now. The 35-year-old world famous tennis champ Williams has announced that she is to wed the entrepreneur via a poem on a Reddit thread, made for people to share their engagement stories.
In the poem, posted from her verified Reddit account, she claims that 33-year-old Ohanian proposed at the place they first met during a surprise trip to Rome.
She wrote: "I came home/A little late/Someone had a bag packed for me/And a carriage waited. Destination: Rome/To escort me to my very own 'charming/Back to where our stars first collided/And now it was full circle/At the same table we first met by chance/But by choice/ Down on knee/He said 4 words/And I said yes."
Ohanian made public the engagement on his Facebook page, according to CNN, with a link to Williams' Reddit post, writing: "She said yes."
The couple have kept their romance largely under wraps, despite a few Instagram posts, and are said to have first began dating in late 2015.
But who exactly is Alex Ohanian? He's an American internet entrepreneur, activist, investor and best-selling author from Brooklyn, New York City. He's now based in San Francisco and is best known for co-founding the aforementioned social news website Reddit.
Ohanian co-founded the early stage venture capital firm Initialized Capital, which helped launch the travel search website Hipmunk, and started the social enterprise Breadpig. He is now the executive chairman of Reddit, and his net worth is approximately in the $4.5m region.
The businessman has had a rather different upbringing than his other half. His family were Armenian Genocide survivors who came to the US as refugees. His German-born mother, Anke, worked as an au pair and overstayed her visa when she fell in love with Ohanian's father, Chris.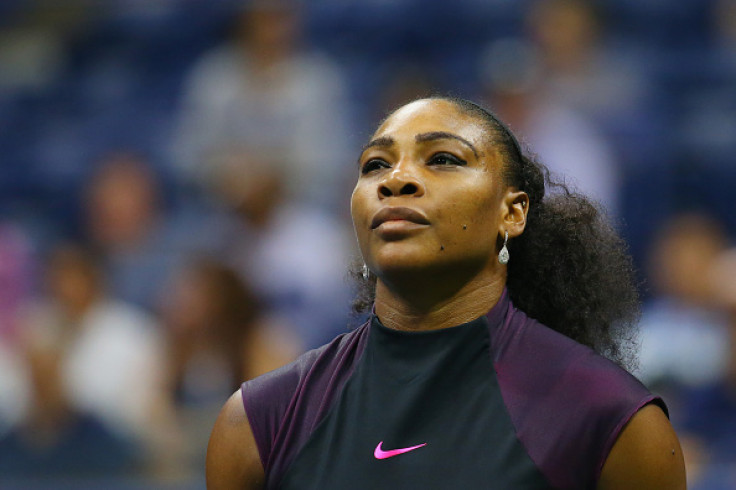 He went on to graduate from the University of Virginia in 2005 with degrees in commerce and history, and started reddit.com with co-founder Steve Huffman. The site initially received funding from Y Combinator after Ohanian and Huffman were rejected for their initial idea, My Mobile Menu, and was acquired by Conde Naste publications in 2006.
Ohanian, ever the high achiever, went on to launch Breadpig in 2007 – an "uncorporation" that produces geeky merchandise and gives the proceeds to charity, and also spoke at a TED talk in 2009 about a whale named Mister Splashy Pants.
The savvy tech entrepreneur – whose personal motto is "making the world suck less" – also co-founded Initialized Capital in 2010 and made seed investments in startups including Instacart, Zenefits, Opendoor, and Cruise. It has had three funds – totalling over $160m under management.
He put himself in the public sphere over speaking out against Congress' Stop Online Piracy Act and the Senate's Protect IP Act, and has spoken to members of Congress – helping launch the national anti-SOPA/PIPA protests that took place on 18 January 2012.
Ohanian is also the author of the bestselling 2013 book Without Their Permission: How the 21<sup>st Century Will Be Made, Not Managed. It reflects at how Reddit was formed and includes his belief that the internet can be harnessed for good.
He has also been included twice on Forbes' influential 30 Under 30 list; the first time when he was 28 for being the CEO of Breadbig, and again the following year in regards to his Reddit work.
He first met Williams in 2015 at a lunch, and began dating in October of that year. Despite their surreptitious romace, Ohanian has supported his now-fiancée's tennis career since they first got together – posting a public congratulations on his Instagram profile when she won the 2016 Wimbledon women's final.
Following the announcement of their engagement on 29 December, scores of people wrote their congratulatory wishes on Williams' latest snap of the pair at a fancy dress party four weeks ago.
© Copyright IBTimes 2023. All rights reserved.