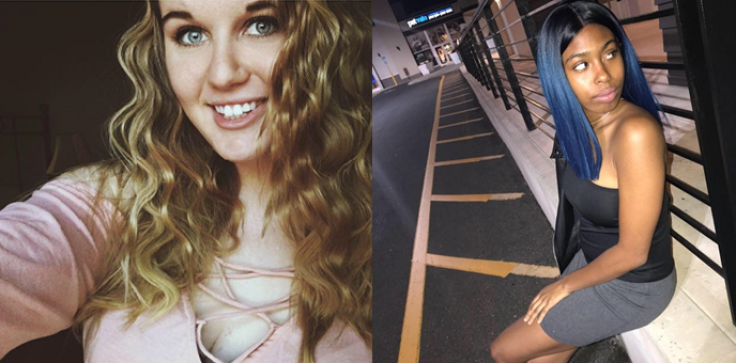 Brianna Brochu,18, who allegedly boasted about poisoning her black college roommate on Instagram, is not facing any additional charges.
Brochu, a white former student of University of Hartford has avoided an upgraded hate crime charge after prosecutors on Monday (18 December) did not file added charges against her.
She is accused of tampering with Jazzy Rowe's toiletries and food, in an attempt to get her to move out. In an Instagram post, she had reportedly bragged about spitting in Rowe's food, rubbing used tampons on her bag and boasted that she had successfully driven out her roommate, whom she called a "Jamaican Barbie".
WTNH reported that the National Association for the Advancement of Colored People (NAACP) and other civil rights advocates have asked the state to add a hate crime charge to the 18-year-old. Brochu is currently facing second-degree breach of peace and third-degree criminal mischief charges after her arrest on 28 October.
The charges are both class B misdemeanours and each carry a maximum sentence of six months in prison. She briefly appeared in Hartford Superior Court on Monday to ask for a trial by jury, and did not enter a plea.
Her case was continued until 29 January as prosecutors said they're still investigating.
"This is a hate crime. We cannot sweep this under the rug. We are not going away. We will continue to come to court to make sure that justice is serve," state NASACP President Scot X Esdaile said.
However, the young woman's lawyer said his client's actions weren't racially motivated. Stevens had earlier said during a court appearance that Brochu and Rowe did not get along well and the latter's action had triggered Brochu's response.
Rowe had allegedly posted an "unflattering" Snapchat video of Brochu, which prompted her to take such an extreme step, the Daily Mail reported.
After seeing Brochu's post on social media, Rowe contacted the university and also told the police about how she had been torturing her. She also took to Facebook and said how she had suffered from "extreme throat pain" in the weeks that she lived with Brochu.
Rowe had to undergo several medical tests and a doctor told her that she had "some type of bad bacteria" at the back of her throat. Rowe said she did not understand why Brochu had targeted her as they rarely interacted. "Which is why I think it's a whole racial hate issue," she said in a Facebook video detailing the abuse.
On Monday, Brochu briefly appeared in Hartford Superior Court to ask for a trial by jury, and did not enter a plea.