Former Bachelor star Chris Soules was arrested on Tuesday (25 April) for allegedly fleeing from the scene of a fatal car crash in the City of Iowa. The accident took place near Aurora at around 8pm on Monday (2am BST), as per Iowa State Patrol, and a local resident Kenneth Mosher was killed in the crash.
Local residents said that Soules knew the victim, but the two "didn't run in the same social circle".
What we know about Soules?
The reality TV star – whose real name is Christopher Douglas Soules appeared in the nineteenth season of the popular ABC dating show, The Bachelor in 2015. But before taking on the lead role in season 19, he had starred as a contestant on Andi Dorfman's season of The Bachelorette, where he soon went on to become one of the fan-favourite participants.
The Iowa native was a fourth-generation farmer before rising to fame with his reality TV series. Although, he ended up in third place on season 10 of The Bachelorette, he returned on the Bachelor and proposed to Whitney Bischoff. The couple called off their engagement in May 2015.
Soules has taken part in a number of other reality TV shows as well including Dancing With The Stars and Worst Cooks In America: Celebrity Edition.
Why was he arrested?
The Bachelor Nation's alum has been charged for being involved in a deadly car accident that took place 15 miles south of his farm in Arlington. According to Iowa State Patrol, the TV personality left the scene after his pick-up truck hit a tractor – both the vehicles were driven into a ditch – and resulted in the death of the tractor driver.
Following his arrest, the 35-year-old applied for a $10,000 (£7,790) bail. Although he has been released, Soules was reportedly asked to turn in his passport and check in with a probation officer regarding his ankle bracelet monitor.
As per reports, the Bachelor alum has not been charged with driving under the influence of alcohol.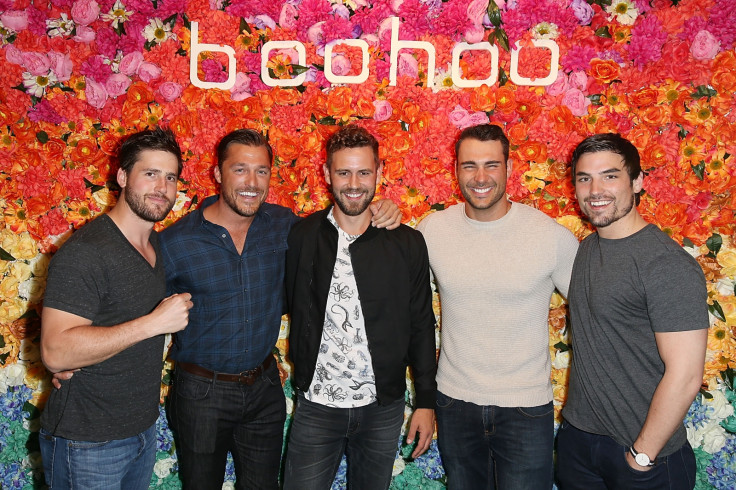 Bachelor Nation responds to Soules' arrest
The reality TV star's spokesperson released a statement after the arrest and said: "Chris Soules was involved in an accident Monday evening (April 24) in a rural part of Iowa near his home. He was devastated to learn that Kenneth Mosher, the other person in the accident, passed away. His thoughts and prayers are with Mr. Mosher's family."
While Soules seems to have gone off Instagram since he was released on bail, here is what his co-stars said about him.
"I've gotten to know Chris and he's just a great guy that loves people who is very sincere and genuine. That's what hooks me is that, man, I just hate to hear that such a great person is having to go through a struggle like this," ex-Bachelorette contestant Luke Pell responded.
His season 10 co-star Marcus Grodd told E! Online: "It's tragic that someone's life has been lost and I'm sure Chris is scared. I'm sure he's devastated for the family and scared for himself. If he needs anything, I'm there."