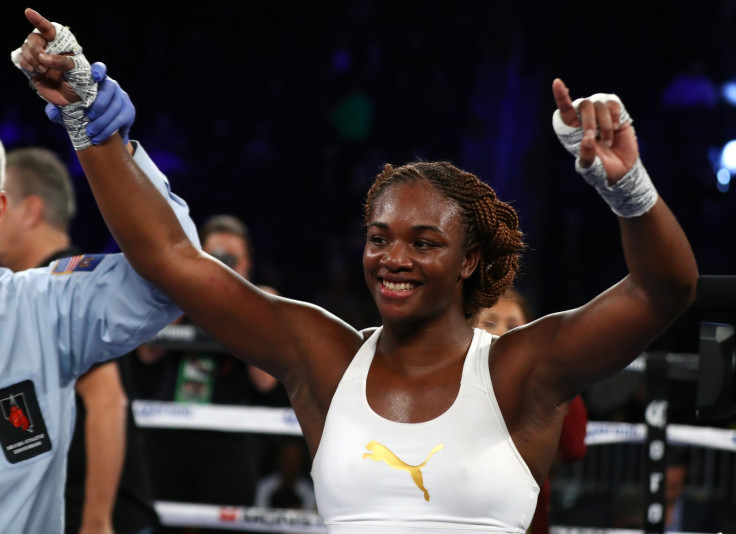 Boxing history will be made in Michigan on Friday night (10 March) as Flint native Claressa Shields becomes the first female boxer ever to headline a premium television card at the MGM Grand Detroit Event Center.
Appearing in just her second professional bout, the popular 21-year-old takes on Hungary's former world title challenger Szilvia Szabados over six two-minute rounds in a bid to claim the vacant NABF middleweight belt.
"Detroit City Gold" will be broadcast as part of American cable network Showtime's ShoBox: The New Generation series.
"This is the first time that a woman has been the main event on Showtime and I'm not coming to make women look bad when I get in there on March 10," Shields said at a final press conference held earlier this week.
"I started boxing at age 11 and all I really wanted was an opportunity. This is one of those big opportunities.
"I'm not going to let her beat me in front of my family. I'm not going to let her beat me in front of my nephews and cousins and my mom and dad. I just don't roll like that. If she doesn't have the talent and skill to go six rounds with me, she will not go six rounds. So, I hope she had a very good training camp. I know I did."
Who is Claressa Shields?
Shields endured an incredibly tough upbringing in a poverty-stricken city best known for its shocking ongoing water crisis. Having previously competed in athletics and basketball, she took up boxing aged 11 after her father told her a story about Muhammad Ali's daughter and female boxing pioneer Laila.
Her significant claim to fame is as the only American boxer in history, male or female, to win back-to-back Olympic titles. Heading to London 2012 as a 17-year-old yet to graduate from high school, "T-Rex" joined fellow trailblazers Nicola Adams and Katie Taylor as one of the first three women's Olympic boxing champions after beating Anna Laurell, Marina Volnova and Nadezda Torlopova en route to middleweight glory. She was the sole member of the USA boxing team to take gold that year.
The milestones continued to rack up for Shields, whose only loss to date came at the hands of Great Britain's Savannah Marshall five years ago. In addition to winning four national championships and gold at the Pan American Games, she followed up her 2014 success in Kazakhstan last year to become the first female boxer to claim two world titles.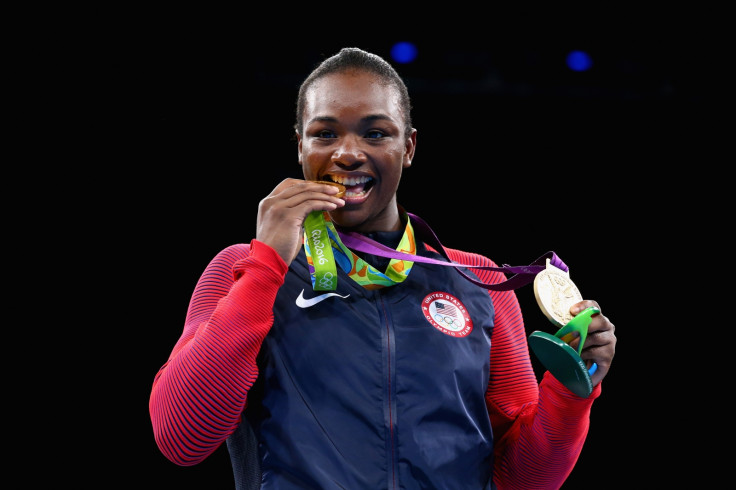 Such overwhelming success saw Shields travel to Rio de Janeiro as the overwhelming favourite to defend her Olympic crown. Predictably, none of Yaroslava Yakushina, Dariga Shakimova or familiar foe Nouchka Fontijn, whom she had beaten in the world championship final just three months earlier, could deny her a place in the record books.
What happened on her pro debut?
Having amassed a formidable 77-1 record as an amateur, Shields announced that she would be turning professional in October 2016. Signing a one-fight deal with Roc Nation Sports, the Women's Sports Foundation's Sportswoman of the Year made her debut a month later on the undercard of an eagerly-anticipated men's light-heavyweight unification battle between Sergey Kovalev and Andre Ward at Las Vegas' T-Mobile Arena.
Controversially omitted from the televised section of the undercard, a mistake that Matchroom's Eddie Hearn subsequently vowed not to repeat with Taylor after she turned pro a week later, the explosive Shields easily won an entertaining four round super-middleweight fight against fellow debutant and former amateur opponent/USA teammate Franchon Crews in front of a paltry crowd.
Why is her nickname T-Rex?
According to Shields, that unusual nickname was forged a decade ago. "Back when I was younger, I was very skinny and I had short arms, but I used to always be swinging."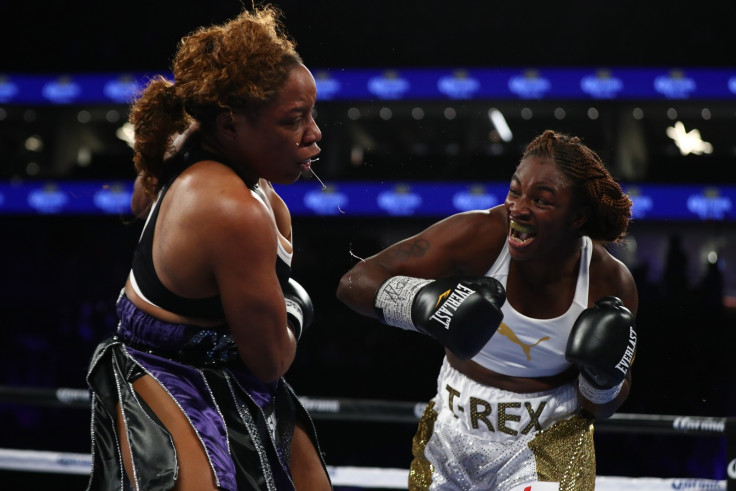 Could Szabados beat her?
"Sunset" is certainly the more experienced pro, although Shields, now reunited with former coach Jason Crutchfield, claims that her 124 rounds mean "nothing". She also claims not to be intimidated by a 15-8 record that includes six knockouts and a WBC super-middleweight title attempt.
Speaking ahead of the contest, the durable Szabados said: "I'm ready to fight. I've been waiting a long time for this fight. I feel good and I'm in great shape. I think everyone has a destiny in life and I'm glad I chose to be a boxer. This is a huge opportunity for me and I plan to take advantage of it. I know she has the amateur experience, but I have more experience as a pro. We'll see what's more important on Friday."