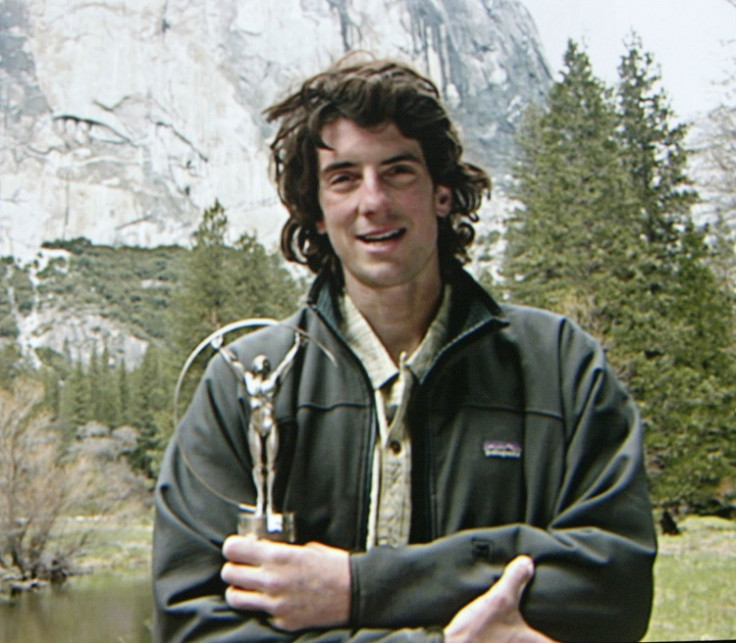 Base jumper Dean Potter – one of America's best known extreme sport athletes – has died in a wingsuit accident in Yosemite National Park.
The 43-year-old crashed after jumping from the 7,500ft Taft Point promontory on Saturday. Graham Hunt, a fellow base jumper, also died after they both failed to navigate a notch in the cliffs.
His friend raised the alarm after the men did not return from the jump. Initially it was thought they had been arrested as it is illegal to base jump at the park. Their bodies were later found by the Yosemite helicopter search and rescue team on Sunday morning. The athletes reportedly did not deploy their parachutes.
New Hampshire born Potter was a fearless athlete, who would carry out solo ascents and other death-defying stunts across the world often courting controversy along the way.
In 2006 he clashed with the authorities at Arches National Park when he climbed the Delicate Arch which later resulted in him losing his sponsorship from the Patagonia clothing company.
He defended his actions at the time by saying: "There wasn't any legal reason for me not to climb it." He also displeased park representatives when he slacklined – tightrope walking on a piece of webbing – between the Three Gossips.
Potter also lost his 10-year sponsorship deal with sports nutrition company Clif Bar following last year's release of sports adventure film Valley Uprising. He was featured along with four other athletes base jumping and free-soloing. The company were uncomfortable with the men's high level of risk being displayed.
He also astounded the public when he crossed the Enshi Grand Canyon in the Hubei province in China, 1,800m above sea level in 2012.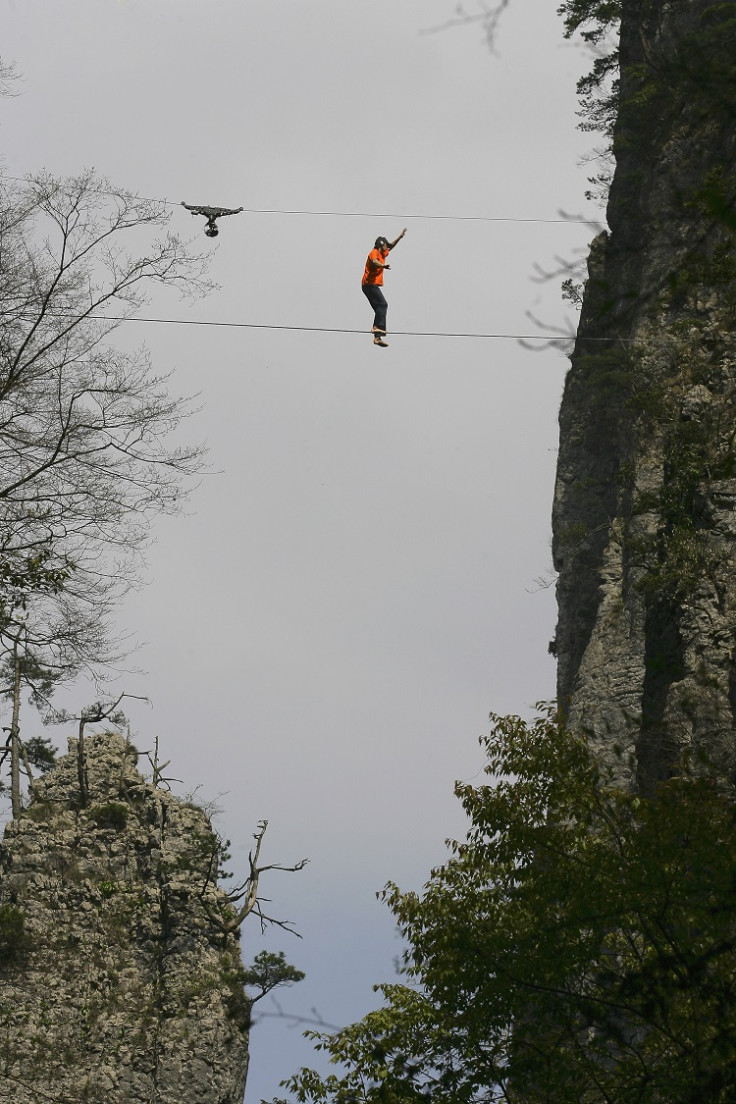 Last year Potter also came under criticism from animal activists for basejumping with his dog Whisper. In his documentary, When Dogs Fly, he defines what life is by saying "there's the fantasy then there's the actuality".
In 2003 he won the World Alternative Sportsman of the Year during the Laureus World Sports Awards held in Monaco.
Just this month he set the record for the fastest ascent at Yosemite's iconic cliff drop, known as the Half Dome, which he did through trail running and free-soloing.
His other records include completing the longest wingsuit base flight after jumping from the Eiger in Switzerland. He covered almost four miles (6.5km) of ground in two minutes, 50 seconds.
He once said his intention in life had been to inspire people to "get out of their cars and experience the wild with all their senses".
Despite losing friends to basejumping last year he was committed to continuing the sport.
In an interview with climber Jimmy Chin last spring, he said: "This past month, four friends died wingsuit-flying, one of whom was my very good friend and wingman, Sean Leary."
Tributes from across the world have started to pour in for the sportsman.
Potter leaves behind his partner Jennifer Rapp.