Most people are familiar with Tinie Tempah's number one single Written In The Stars and Emeli Sandé and Professor Green's smash hit Read All About It, but not many are aware of the man behind the music.
Swedish music producer iSHi has worked silently behind-the-scenes for years, creating chart-topping hits for a number of well-known artists, including Usher, Cheryl Fernandez-Versini, Shakira, Ne-Yo and Avicii to name a few.
Following a string of successes, the 34-year-old, real name Eshraque Mughal, is ready to step out on his own with his first single as a lead artist, Push It, featuring Pusha T, while the remix features his close friend Tempah.
The track has hit the ground running clocking up more than three million streams on Spotify, proving the songwriter is a force to be reckoned with.
IBTimes UK got to know the previously faceless music phenomenon to discuss all the exciting projects he has lined up...
You clearly have great chemistry with Tinie Tempah having recorded several songs together. How did your partnership come about?
At the time when I met Tinie he wasn't signed [to a label] so we made Invincible, that was before [his debut album Disc-Overy] and everything. I remember when Tinie had just released Pass Out and he got excited over 5,000 views [on YouTube].
It was crazy because everything happened so fast and then we recorded Written In The Stars. During that time it really opened doors for me as a producer. Tinie was on tour with Usher, Shakira and Ne-Yo and they all reached out [to me].
Watch iSHi's Push It music video featuring Pusha T and Tinie Tempah:
When we made Written In The Stars, there wasn't an A&R or management telling us what to do, so we really just made music. No one really expected the song to be a hit, it just organically became a big song. What was hard after that was going in with other artists [because] they wanted a Written In The Stars [type of song] as well.
So you're trying to duplicate yourself or reproduce what was already out there. I felt it was hard and I didn't want to really do it.
Shortly after in 2011, you worked with Emeli Sandé and Professor Green on Read All About It. Why do you think it remained popular for as long as it did?
It still [had] a Written In The Stars feel to it and I think people embraced that sound. After that I felt that I really wanted to evolve as a producer, going in with all these artists, I wasn't really used to working like that.
You have all these amazing producers and songwriters that are the best in the world, like Max Martin, they can work like a factory. [Their working method is like] 'Taylor Swift, Maroon 5 this is perfect for you'. But I don't really work like that because I want to experiment all the time.
It was really hard to maintain the Written In The Stars sound for a whole year, people were still asking me to produce that sound but, for me, it was still a year and a half ago back in time.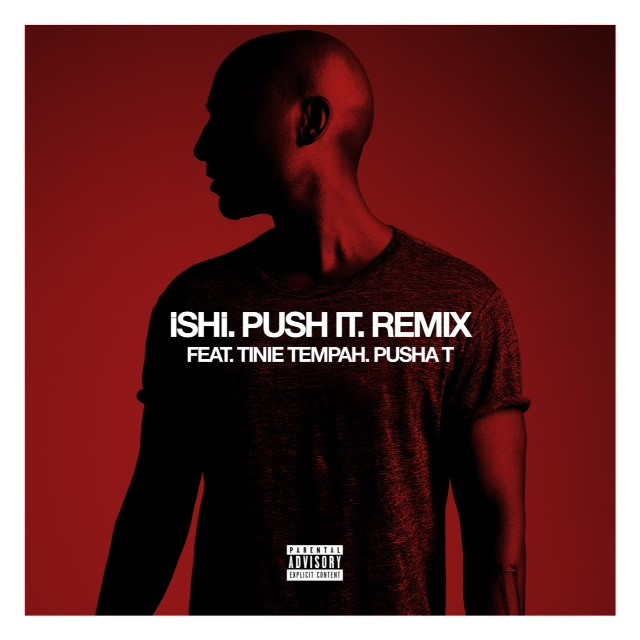 Push It is performing well on online streaming services and is popular on Spotify. Were you surprised by its success?
Yes! Since the response was so good to Push It, we dropped the remix [featuring Tinie Tempah] straight away. Then we came with Spring Pieces [EP] which was bits and pieces of half of my album and stuff I just had.
When I [recorded] Push It, I thought, "I am such a Clipse fan, how do I get Pusha on this track? I need Pusha on Push It!"
It didn't come overnight, it was a lot of struggling. I was in the studio with an artist who has the same manager, so I kind of reached out to him.
It took six or seven weeks and the manager was like, "Here it is." I was in my car and I just heard Pusha on it. Now, one collaboration opens up the next one but nothing is overnight and it's a lot of headache.
The music video is incredibly artistic – there is nothing like it out at the moment. How much creative input did you have with the concept?
I teamed up with Alex Wesley a year ago... He didn't know how to shoot videos but he had an amazing eye for fashion and still photography. I saw what he did and thought maybe we can design something and develop it.
Listen to Tinie Tempah's number one hit Written In The Stars, produced by iSHi:
The concept for me is to keep everything Scandinavian. The snow, the forest and mix that in with the crazy visuals but at the same time blend the fashion. The first version of the video is so embarrassing! We re-did it 11 times but not every shot. It was a headache to get it together.
I was in with Rihanna for a session last July, which was amazing. We were just wrapping up Push It and Alex had the final version... It's funny because the first person who saw it was Rihanna.
I told her: "I'm going to remember this," because I thought, the first person that is going to see Push It is Rihanna. I told her, "I want to show you my first single," and she said, "Yeah, sure!"
We played it really loud for her and she was sitting frozen. I was standing behind her like, "What the f**k'. It's not like I'm showing my friend or my sister, it's Rihanna!"
When it was finished, she just sat up, looked at me and said, "That was amazing!" She told her manager: "They need to do my videos."
That's a great compliment from such a successful and influential singer. What were you doing in the studio with Rihanna?
I was actually working on her project. She heard some of my stuff because my manager played her some snippets of my song. Two days after, he called me and said, "Rihanna wants to get in the studio with you." I asked what we were doing and he said just fly over [to the US].
These were hip-hop tracks and she needed someone to write if she was going to sing on them. I flew over and we were in the studio for four or five hours. We vibed on the track and she said, "I love this track."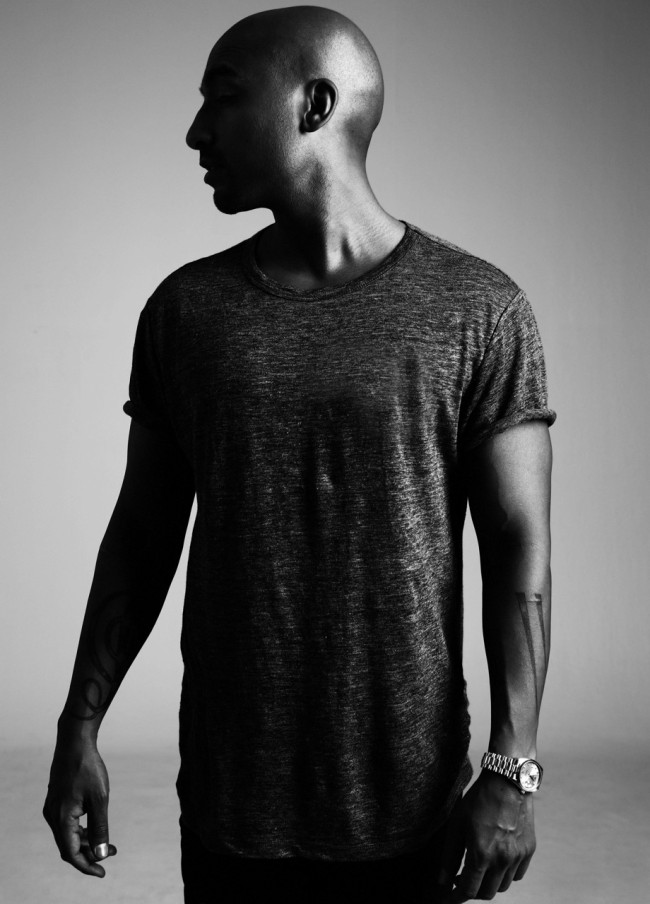 We don't even know if they're on the album, I have no idea. But at this point it's crazy because if [I had thought] two or three years ago I'm in the studio with Rihanna that would have been the top of the world for me.
Not saying that it's not amazing but I'm so focused on my career right now and my own sound. My goal is [to build my own profile] and then hopefully sit down with Rihanna a year from now... or maybe she will call me.
Dance music is majorly popular in the charts right now. Where do you fit in amongst other producers such as David Guetta, Calvin Harris, Sebastian Ingrosso etc? Is there competition?
No, I see myself as the new generation. I know how I am when it comes to music, I'm so picky and I'll judge so quick. I hear a new song and I'm like, alright, so let's see what he comes with after that.
Not that I can predict things but if they don't have a profile, I'll see that they're making the same mistake I did as a producer.
They may have a [big hit like] Written In The Stars right now but what are they going to do after that? Not saying that they die out but for me when I look at DJs or artists like that, I don't feel they have substance like a real artist.
Listen to iSHi's Spring Pieces EP:
Comparing with Kanye, I'm not going to say that every single song he has is amazing but he has hits and we love his songs. He has a strong catalogue and awareness that he has been building for 10 years, as a producer even longer.
What I love about him is the way he reinvents himself all the time. Some people may not like it and sometimes it's really dark but he's a true artist because he does it from his heart.
I'm trying to be careful as I don't want people to compare me to him in anyway. I'm trying to build my profile slowly as a producer and musician.
You've just released the Spring Pieces EP, Push It has taken off and you could possibly feature on Rihanna's long-awaited eighth studio album. What does the next year hold for iSHi's career?
My second single is coming some time in July but we don't have a time span, it's about how fast my profile builds. There will be that moment when we drop the radio or crossover track. For me it's so important that people not only embrace the sound but also me as an artist.
When Kanye [West] started to rap-sing, no one even thought of it at first because from producing, it just came so gradually. The transition was so smooth. Pharrell [Williams] also, he came from the Neptunes and eventually began singing hooks.
Not comparing myself to them but I want to stretch my artistry.
In five years from now, when [other artists are asked], "What is your sound," I'm hoping they can say: "The iSHi sound." Just like how they refer to dubstep and they say Skrillex.
So far Push It is not really showing the blueprint of the sound. It's going to take people about a year to get the full experience but hopefully they'll get it.