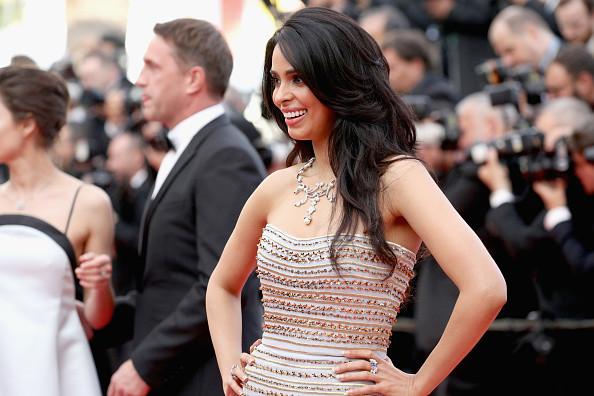 Weeks after Kim Kardashian was robbed at gunpoint in Paris another global superstar has fall victim to the dark side of the French capital. Bollywood actress Mallika Sherawat was tear-gassed and beaten during an attempted robbery, police revealed on Thursday.
According to French newspaper Le Parisien, the international model and a male companion were set upon by three masked men as they arrived back at their apartment complex on Rue de La Faisanderie in Paris on Friday (11 November).
The outspoken feminist, whose real name is Reema Lamba, previously described India as "regressive", while speaking out against attacks – gang rapes and honour killings – on women in her home country.
Sherawat is a prominent actress in India having starred in a number of high-profile Bollywood films including Khwahish and Murder.
She made the crossover to Hollywood, with appearances in 2010's adventure-horror Hisss and 2011's Politics of Love alongside Brian J White.
The 40-year-old adopted the screen name of Mallika to avoid confusion with other actresses named Reema.
In the run up to the US elections she endorsed Hillary Clinton by sharing a snap of herself and Barack Obama with the caption: "Dear President Obama I have always supported the Democratic Party, praying for #hillaryclinton victory#presidentobama#uspresidentialelection #womenpower#hillaryforpresident"
Her online fan base includes almost two million followers on Twitter and 200K followers on Instragram. Unlike Karadashian, Sherawat has remained active on her social media accounts despite her ordeal. In recent days she has shared a handful of selfies and also throwback images from her various film projects.
Sherawat was previously married to and has no children. She now divides her time between Los Angeles, US and India.