JK Rowling makes her screenwriting debut while director David Yates returns to the big screen Wizarding World for the Harry Potter prequel/spin-off Fantastic Beasts And Where To Find Them, starring Colin Farrell, Ezra Miller, Katherine Waterston and Eddie Redmayne.
While travelling around the world in order to discover, document and potentially free misunderstood magical creatures, self-proclaimed magizoologist Newt Scamander (Redmayne) finds himself in New York City. However, his innocent quest to find obscure and often endangered beasts unexpectedly turns into a desperate recovery mission after a number of them go missing.
But No Majes (aka muggles) stumbling across a jewellery-stealing Niffler or a cockroach-loving Occamy soon becomes the least of his worries when he becomes a key player in the growing conflict between magical folk and a group of unrelentingly determined witch-hunters hell bent on exposing the truth.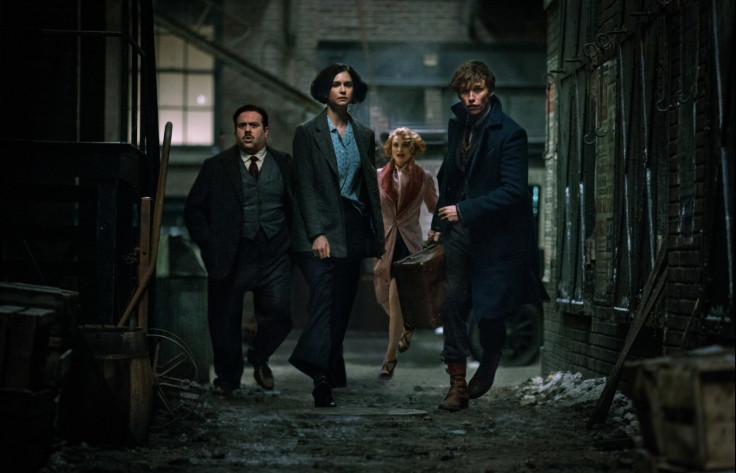 Our verdict
Fantastic Beasts And Where To Find Them
Throughout the promotion process for Fantastic Beasts And Where To Find Them, Rowling has been very open about the fact that she always had a story to tell when it came to protagonist Newt and, more recently, she revealed that she already knew how the franchise was going to end. There's no denying that Rowling is a story-telling wizard in her own right and that intricacy, depth and true love for the characters she creates permeates Fantastic Beasts from start to finish, rubbing off on the audience and making you desperate to know more about them as soon as they are introduced.
But it's not just Rowling's brilliant imagination and rich execution that makes you fall in love with the characters; the actors who play each of the four leads are undeniably as talented as the writer who conjured up their roles. Despite his performance being a little underwhelming, Redmayne manages to embody Newt's shy, yet sweet, nature while Waterston's former Auror Porpentina is his perfect, level-headed partner whose initial disdain towards him electrifies their scenes together. Surprisingly given that they're arguably more secondary than the previous pair, Alison Sudol and Dan Fogler seem to get more time as Porpentina's sister Queenie and No-Maj Jacob Kowalski respectively, with the duo's chemistry and flirtations providing much of the film's comic relief and nailing it.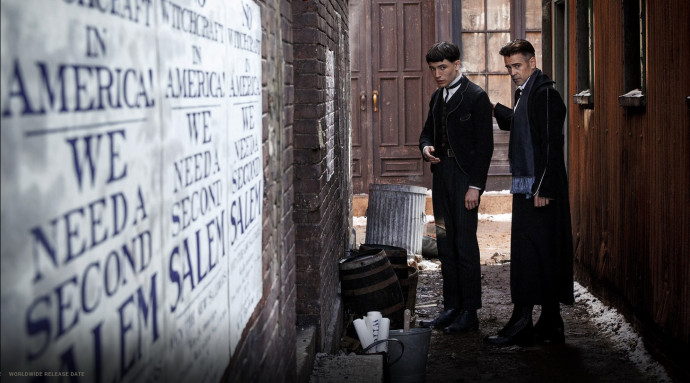 There's no denying Fantastic Beasts presents a quartet of unlikely heroes that are so evidently charismatic enough to carry future films but in fantasy, where there's good, there must be evil. With that in mind, it's a shame then that the movie suffers a little from not having a particularly menacing big bad. Those familiar with Potter folklore will be all too aware who Dark wizard Gellert Grindelwald is when he's mentioned towards the beginning and (spoilers) seen at the very end, but he's not necessarily the antagonist here and it often results in misplaced threat.
Our four leads spend the majority of the movie scampering about New York, catching all of Newt's animal-like companions and while it makes for some entertaining escapades, it detracts from the much more interesting story line of a restrained yet immensely powerful Wizarding World desperately trying to maintain their secret status. Grindelwald's ominous doctrine – that magical folk should rise up against No Majes and end their oppression with violence – looms large when its allowed to but ironically, it's often quelled due to so many light-hearted distractions; a move detrimental to the overall plot.
Lovers of the Wizarding World are likely to revel in the magic on display though. Unlike Harry, Ron and Hermione, these characters aren't coming to terms with their powers or learning which spell does what. They regulary apparate whenever and wherever they wish, read minds, duel at a second's notice and even make strudel from thin air. It's absolutely thrilling to watch thanks to the dazzling special effects work that bring said sequences to life as well as the menagerie of creatures whose personalities often steal the show.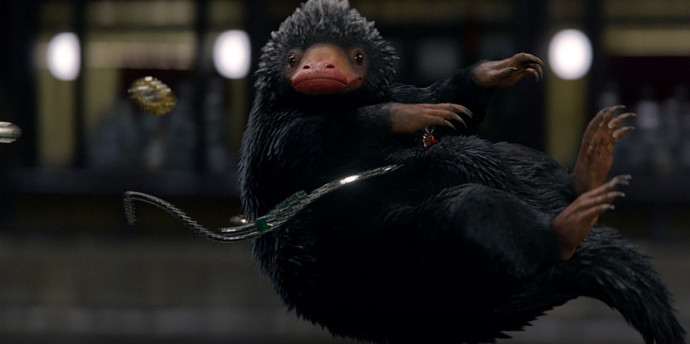 It seems unfair to do so given that it is its own entity, Fantastic Beasts will inevitably be compared to the Harry Potter movies, especially The Philosopher's Stone which kick-started the eight-film series, just like this is the first of five. If compared side by"side, Fantastic Beasts is not a strong "opener" and it's almost impossible to comprehend that it was initially going to be a standalone outing given how little it really explores. Then again, when The Philosopher's Stone was first released in cinemas, the wealth of backstory accessible in the existing four novels arguably added to fans first viewing of it tenfold.
In reality, all of Fantastic Beasts flaws are minor and while it may lose its footing and become a bit too silly on occasion – (Redmayne acting out an erumpant mating ritual is something no one should be subjected to) – it possesses enough of that true Potter wonder to satisfy even the most sceptic of loyal fan. In true franchise style, it welcomes newbies to this addictive world with wonderful imaginative constructs, developing story lines and intriguing characters while also managing to build upon what hardcore fans have seen before. Really, what more could we want?