Kim Kardashian West made a brief return to social media, courtesy of her brother Rob.
The reality TV star has been keeping a low profile as she recovers from the terrifying robbery in Paris on October 3, where she was held at gunpoint. Kim, who has 49m followers, has been absent on social media ever since.
However, taking over her website kimkardashianwest.com, brother Rob shared some heartwarming pictures of the mother-of-two playing dress up with her children on Halloween.
The 36-year-old is seen dressed as Princess Jasmine and looking radiant in the elaborate costume with her hair styled just like the Disney character.
In the first image she kisses daughter North, 3, who wears a matching outfit. In a second photo North is sat on a 'magic carpet' brandishing a gold 'magic lamp' alongside her brother Saint, aged 11 months, who is dressed as, Aladdin, complete with red Fez.
Rob, who himself became a parent on Thursday following the birth of his daughter Dream, revealed that Kim was getting into the Halloween spirit for the sake of her daughter, Mail Online reports.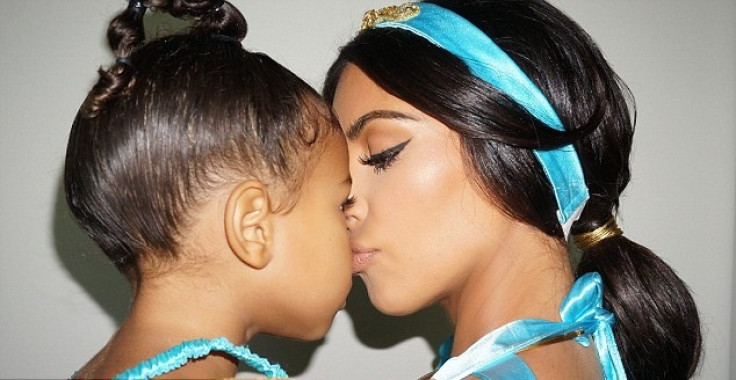 "Now you know Kim loves Halloween," said the 29-year-old. "She couldn't disappoint North once she found a Princess Jasmine costume from back in the day. North is crazy into Princess Jasmine right now," he added, "so being the good mommy [Kim] is, she wore her old princess Jasmine costume to match North!"
Kim has reportedly been struggling to come to terms with the robbery in which five masked gunmen stormed her luxury Paris apartment. She was bound and gagged as they made off with over $8m worth of jewellery including her engagement ring.
Following her traumatic ordeal, the celebrity, who found fame through reality TV show Keeping Up With the Kardashians and built her global brand on social media, has been reviewing her security and her social media presence, after she faced criticism for flaunting her wealth and sharing details of her whereabouts with the public.
The mother-of-two has also been seeking the support of a therapist, who is reportedly on call 24 hours a day as Kim suffers panic attacks and flashbacks.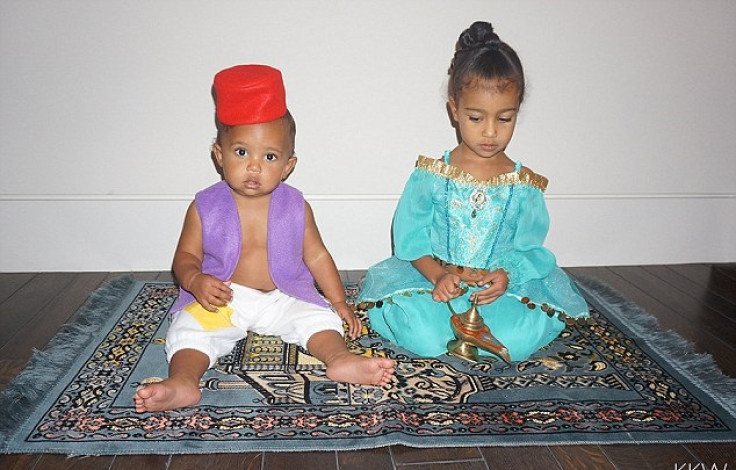 While she has been returning to normal life, spending more time with her children and venturing out with husband Kanye West and BFF Jonathan Cheban, The Keeping Up With the Kardashians star has largely kept away from the glare of the media.
The suspects were caught on CCTV fleeing the scene, but no arrests have yet been made. If captured, the suspects, face charges of 'armed robbery by an organised gang, criminal conspiracy and kidnapping'.
The matter is still under investigation.