He made his fortune in strawberry farming and the millionaire's populist style has been compared to Donald Trump, but who is Russian presidential candidate Pavel Grudinin?
The eight candidates standing in the 2018 Russian presidential elections have now been announced. Vladimir Putin, who is fourth on the alphabetical list, is expected to win the contest comfortably, with commentators predicting he will get over 60% of the vote.
One of Putin's more colourful opponents is Pavel Grudinin, also known as the "strawberry candidate". The 57-year-old is the candidate of the Communist Party of the Russian Federation, despite his wealth.
Claiming to represent the forgotten people of Russia, Grudinin has vowed to reign in the country's corrupt elites.
Despite Putin's dominance of Russian politics, Grudinin is bullish about his chances. "There are sceptics everywhere here and in your country," he told reporters in Moscow. "For example, someone said Trump couldn't win. And look what happened."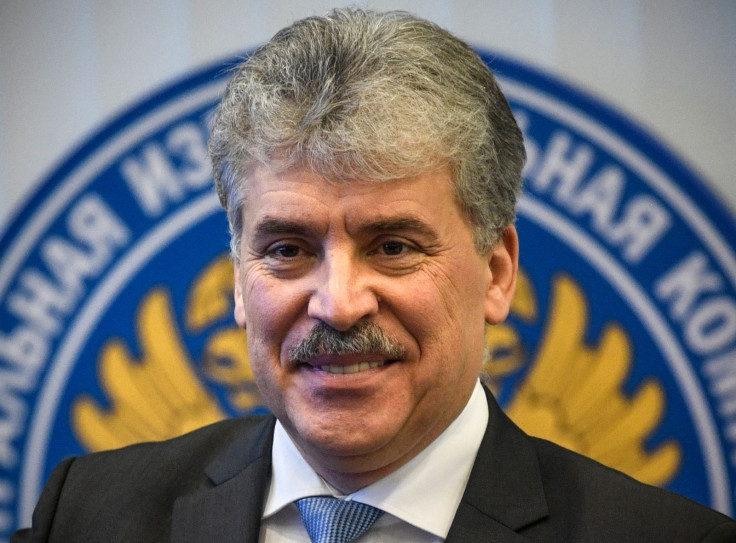 Since 1995 he has been the head of the Lenin State Farm - Russia's largest strawberry producer - which recorded earnings of 2.3bn rubles (£29m, $41m) in 2014-15. The farm harvests as much as 60 tonnes of strawberries every day.
Born in Moscow in 1960, he studied as a mechanical engineer at university, before taking a job at the Lenin State Farm, where several family members were already employed. Grudinin worked his way up from the shop floor to management, eventually being appointed head of the farm.
In terms of political experience, Grudinin was elected as a deputy of the Moscow Oblast Duma three times between 1997 and 2011 while representing Putin's Union Party.
Grudinin says his strawberry farm - which he has described as a "socialist oasis in the capitalist jungle of suburban Moscow" - runs on the socialist model that he would like to introduce to Russia.
A red capitalist?
Grudinin is proud that his workers make more than double the average monthly Russian salary - around 80,000 rubles (£988, $1,370) and are guaranteed medical care, children's education and housing.
Grudinin told a Russian talk show that he made around 20m rubles (£252,000, $351,000) in 2017.
During the campaign, Gudinin was found to have several foreign bank accounts, a classic hallmark of Russia's wealthy elite, allowing them to store their wealth in more stable nations. Grudinin closed the accounts, claiming he opened the accounts to pay for medical treatment abroad for his mother and sister.
Nonetheless, critics have accused him of being a "red capitalist", like many communist candidates in recent years.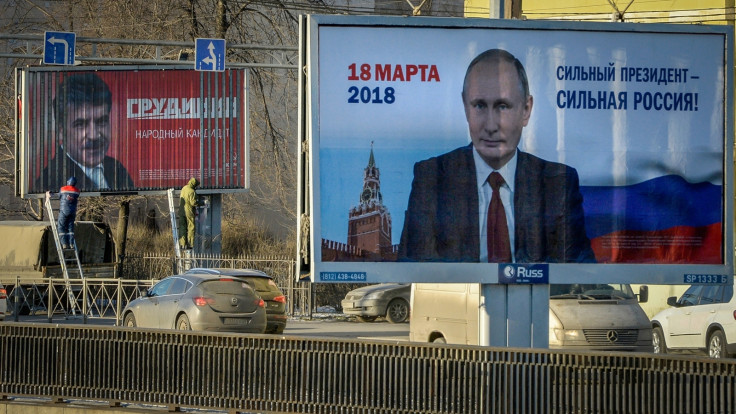 Grudinin appeals to Soviet nostalgia among Russian voters, and in one debate said "the communist idea united people" and that "betrayal caused the Soviet Union's collapse".
He has also argued that the standard of living in Russia must be improved, telling one chat-show host, in a reference to Germany, "I think Russian people should live better than the people we defeated in a war".
The election itself on 18 March is widely considered to be a sham, and Gudinin - like all of the other candidates - has been accused of being a government plant, not least because of his past membership of Putin's party. It has also been suggested that so many candidates are being allowed to run to encourage higher voter turnout.
Nonetheless, Grudinin does not necessarily behave like a government plant (though of course could be the point). He found popularity on YouTube by openly criticising Putin's reliance on "people who everybody knows should've been in prison long ago", and has promised to force oligarchs to repatriate the billions stored in offshore accounts.
Writing on the Carnegie Moscow Center website, journalist Andrey Pertsev predicts Gudinin "will get the communist electorate's vote—roughly 15%—plus or minus a few percentage points. This is a standard scenario for the Russian political system that poses no risk of destabilisation."
The only politician considered to be a genuine opponent to Putin - Alexei Navalny - has been barred from running. Relatively well-known in the west and lauded for his anti-Putin campaigning, whether Navalny's media profile corresponds to domestic political popularity is another matter.