Who is Rachel Whetstone? Former Uber PR chief with a Tory insider past
Whetstone, the partner of Steve Hilton, worked alongside David Cameron before quitting Westminster.
US private hire car app Uber took another blow when Rachel Whetstone, its 49-year-old British-born PR chief, quit the Californian-based company. The news of her departure, following a string of negative coverage for Uber, broke on 12 April, but no reason has been given for her resignation.
"I am incredibly proud of the team that we've built — and that just as when I left Google, a strong and brilliant woman will be taking my place," she said in a statement.
"I joined Uber because I love the product — and that love is as strong today as it was when I booked my very first ride six years ago."
Uber boss Travis Kalanick, meanwhile, praised her contribution to the technology "unicorn" in an internal email to staff. "She is a force of nature, an extraordinary talent and an amazing player-coach who has built a first-class organization," he said.
Whetstone joined Uber from search-engine giant Google in 2015, where she had spent around a decade working in communications after leaving a top behind-the-scenes role in British politics.
The Bristol University-educated executive had worked as chief-of-staff to Michael Howard, who succeeded Iain Duncan Smith and became Conservative Party leader in 2003.
Howard, partly on the back of Tony Blair's controversial decision to take the UK into the Iraq War, was able to eat into New Labour's majority and secure a net gain of 33 seats at the 2005 general election.
But with his defeat in mind, Howard would resign from the top of the Tories and trigger a leadership election, a vote the Eurosceptic David Davis was expected to win.
However, the young and ambitious David Cameron, who had served as shadow education secretary under Howard, surprised Westminster watchers and beat Davis.
Cameron was fairly new to the House of Commons, having gained election as the MP for the Conservative safe seat of Clacton, Oxfordshire, in 2001. The Old Etonian quit his job as director of corporate affairs at Carlton Communications the same year to run for parliament.
The Carlton connection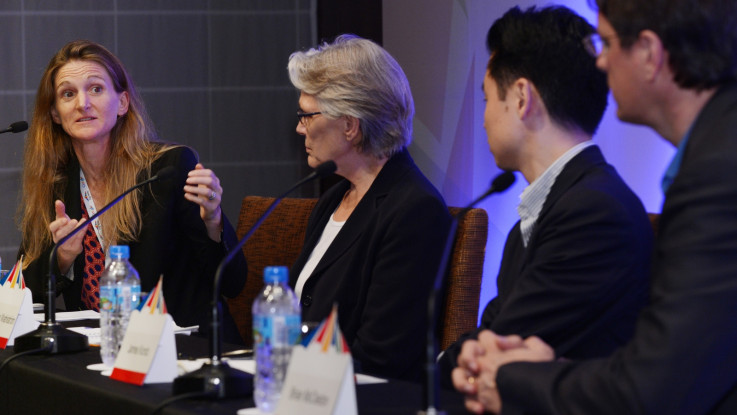 Uber's head of communications Rachel Whetstone is leaving the troubled company after two years.
Toru Yamanaka/AFP/Getty Images
Cameron had worked alongside Whetstone at Carlton and even recommended that his boss Michael Green hire her, according to Lord Ashcroft's and Isabel Oakeshott's Call Me Dave biography.
Before that, the pair were staffers at the Conservative Party Research Department in the late 1980s and early 1990s. An unsurprising role, since politics is somewhat of a family pastime for Whetstone.
Her grandfather, Sir Antony Fisher, founded the pro-free markets think tank the Institute of Economic Affairs in 1955 and her mother, Linda, is a trustee of the organisation.
Francis Whetstone, Rachel's father, is currently a Tory councillor in East Sussex. But Whetstone's partner, Steve Hilton, is the most influential politico in the family.
Oxford University-educated Hilton, 47, is known in Silicon Valley as the man behind Crowdpac, the fundraising start-up that promises to give "politics back to the people".
But back in Britain, Hilton is best known as the former director of strategy to David Cameron. The "blue-sky thinker" quit Downing Street in 2012 to join Stanford University, leaving behind a modernised and popular Conservative Party.
Hilton, for example, is credited as the architect of Cameron's "Big Society" programme. However, his close role with Cameron saw his detractors brand him as a "pint-sized rasputin" and a character in the The Thick of It, the BBC's political satire, was based on him.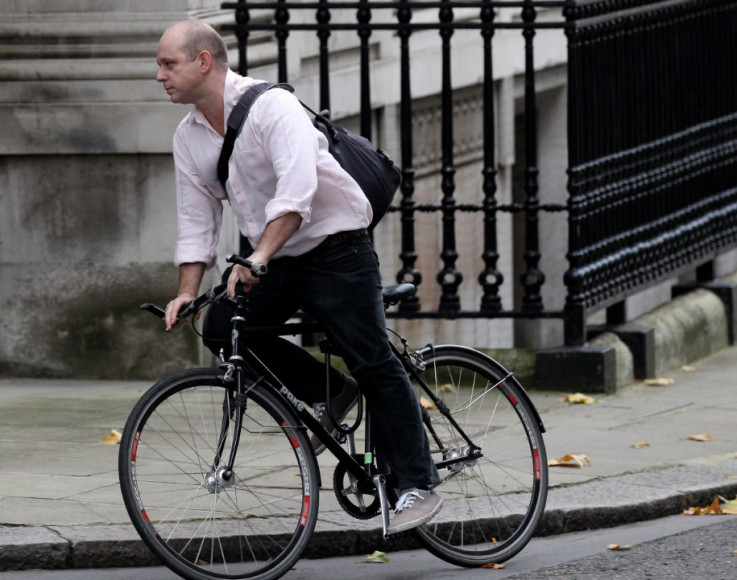 Former Downing Street advisor Steve Hilton
Getty
The fictitious Stewart Pearson would often bamboozle MPs with his buzzwords: "Let's imagineer the narrative." Hilton and Whetstone were also godparents to Cameron's late son, Ivan, who died in 2009 aged just six-years-old.
These close connections to Cameron have been raised in the media recently after it emerged that one of the former prime minister's aides lobbied ex-Mayor of London Boris Johnson in 2015 to drop proposed extra regulations against Uber.
Whestone was head of communications for Uber at the time, but there is no evidence that she or her firm pressurised Downing Street to make the move. On top of that, Hilton had quit Number 10 in 2012 and there is also no evidence he was involved in the lobbying.
As for Transport for London's decision to drop the regulations, a petition was signed by 200,000 people urging Johnson to scrap a plan to make customers wait five minutes between ordering a collecting a ride.
An Uber spokesperson said: "They were also condemned by consumer groups, the media, and even the Competition and Markets Authority.
"While some of these absurd measures were dropped Transport for London is still pursuing proposals which would be bad for Londoners and drivers who use our app.
"For example, we are currently challenging through the courts plans for written English tests which TfL's own estimates say would lead to 33,000 private hire drivers losing their livelihoods."