Uber PR head Rachel Whetstone leaves the embattled company after months of crises
Whetstone's departure is the latest in a string of high-profile exits in recent months.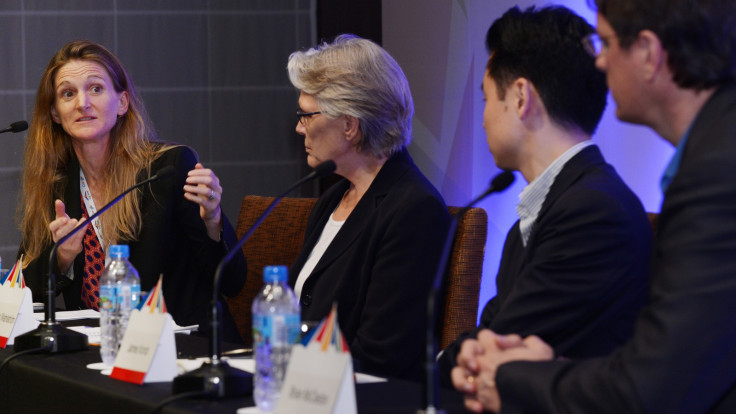 Uber's global policy and communications head Rachel Whetstone is leaving the ride-sharing company after almost two years amid a whirlwind of controversies surrounding the embattled firm.
Whetstone's exit is the latest executive departure in recent weeks as Uber struggles to tackle multiple PR crises including systemic sexism allegations and a high-profile lawsuit from Waymo.
Whetstone joined Uber in 2015 from Google where she led communications and public policy. Uber CEO Travis Kalanick confirmed her departure in an internal email to employees on Tuesday (11 April).
"Since joining in 2015, Rachel has blown us all away with her ability to get stuff done. She is a force of nature, an extraordinary talent and an amazing player-coach who has built a first-class organization," Kalanick wrote, Recode reports. "Importantly, Rachel was way ahead of the game when it came to many of the changes we needed to make as a company to ensure our future success – from promoting cross-functional teamwork to improving diversity and inclusion."
He added that he looks forward to "having her as an advisor for years to come." Jill Hazelbaker, Whetstone's deputy who worked with her at Google as well, will take over as senior vice president of policy and communications at Uber.
In a statement to Recode, Whetstone said: "I am incredibly proud of the team that we've built – and that just as when I left Google, a strong and brilliant woman will be taking my place. I joined Uber because I love the product – and that love is as strong today as it was when I booked my very first ride six years ago."
Citing sources close to Uber, Recode reports that there have been tensions between Kalanick and Whetstone with some investors blaming Uber's recent troubles on bad press.
In January, protesters barricaded Uber's headquarters in San Francisco over Kalanick's decision to sit on President Donald Trump's economic advisory council. He later stepped down after Uber was accused of strike-breaking a protest called by taxi drivers in New York City over Trump's controversial immigration order. The controversy triggered a damaging viral #DeleteUber campaign by users posting photos of them deleting the app from their phones.
Uber hired former US attorney general Eric Holder to investigate allegations of sexism and sexual harassment at the company after a former engineer published a chilling blog post in February. The company plans to conclude the internal investigation by the end of April.
Google's self-driving unit Waymo sued the ride-hailing company alleging Otto, which was acquired by Uber, stole their self-driving technology to further their own autonomous car efforts.
Uber also admitted to using a secret Greyball tool to thwart regulators and law enforcement in markets where it faced restrictions and later vowed not to use it in the future. Meanwhile, an embarrassing video of Kalanick emerged showing him berating an Uber driver over fares. He later issued an apology and vowed to get "leadership help".
The company is searching for a new chief operating officer to help Kalanick steer the company.
Amid the ongoing crises, Uber was hit with a string of high-profile departures including president Jeff Jones, vice president of product and growth Ed Baker, head of engineering Amit Singhal, top security researcher Charlie Miller, top self-driving engineer Raffi Krikorian, AI executive Gary Marcus and vice president of maps Brian McClendon.
Top Uber executives promised to "fundamentally change" its toxic work culture, clean up the company's image and get it back on track. The company recently released its first diversity report.
© Copyright IBTimes 2023. All rights reserved.