Who is Ratan Tata? 'India's best brand ambassador' who ran a $100bn business empire
Tata is among Asia's most well known business tycoons.
Ratan Tata is among India's most recognisable business tycoons. As chairman of Tata Sons, he oversaw a business empire that extended from the world's second-largest tea business to interests in steel, hotels and software.
Tata was born on 28 December, 1937 in Surat, the eldest of three siblings. His father Naval Tata was an adopted son of Sir Ratanji Tata, the youngest son of the founder of the Tata Group of companies, Jamsetji Tata.
Tata's childhood was an unhappy one. His parents divorced when he was very young, and he was raised by his grandmother Lady Navajbai in Mumbai.
After finishing his schooling in Mumbai and Shimla, Tata studied architecture and structural engineering at Cornell University in New York. He was offered a job at IBM upon graduation and looked set to stay on in the United States, but his grandmother's ill-health forced him to return to India in 1962.
Lady Navajbai died three years later, but by then Tata was firmly involved in the family business. He started his career as an apprentice at a Tata Steel shop in Jamshedpur before moving on to a managerial position at an electronics company and, later, a textile mill.
Backed by the late Tata Sons chairman JRD Tata, Ratan Tata rose steadily through the ranks and succeeded his mentor in the top job in 1991.
His ascension to the chairman role coincided with India liberalising its economy. The move gave him the freedom to trim down a bloated labour force and sell off underperforming businesses.
After a period of consolidation, Tata turned his gaze abroad as the conglomerate underwent a new era of expansion under his leadership. Acquisitions of Tetley, Jaguar Land Rover and Anglo-Dutch steelmaker Corus among others turned the Tata Group from an India-centric business into a global behemoth with operations in over 100 countries.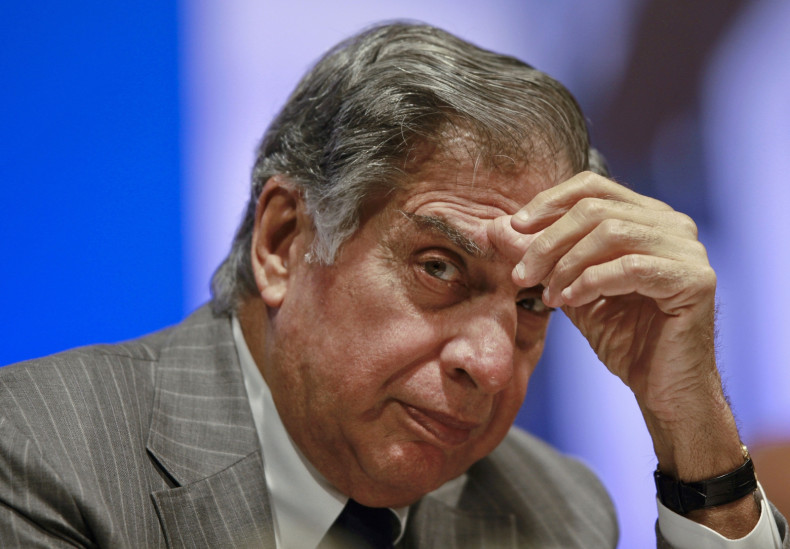 Some of his acquisitions, such as JLR, paid off, while others such as Tata Steel Europe and Tata Teleservices/Docomo ended up costing the company a lot of money.
Tata was named on Forbes's list of the world's most powerful people in 2010, with the magazine describing him as "India's best brand ambassador".
Auto gamble
Tata garnered international media attention when he unveiled the world's cheapest car, the Nano, in 2008. The model, initially priced at around £1,400, was aimed at India's burgeoning middle-class market as a cheap alternative to unsafe two-wheeler rides. But it suffered major production and technical problems, including a few high-profile fires, and was greeted with less-than-stellar reviews.
"I don't think we were adequately ready with an advertising campaign or a dealer network," Tata said in 2012 when asked about the Nano's bungled launch. "I don't consider it to be a flop. I consider that we have wasted an early opportunity."
However, sales of the Nano have been on a steep downward trend – only 174 units were sold in March 2017.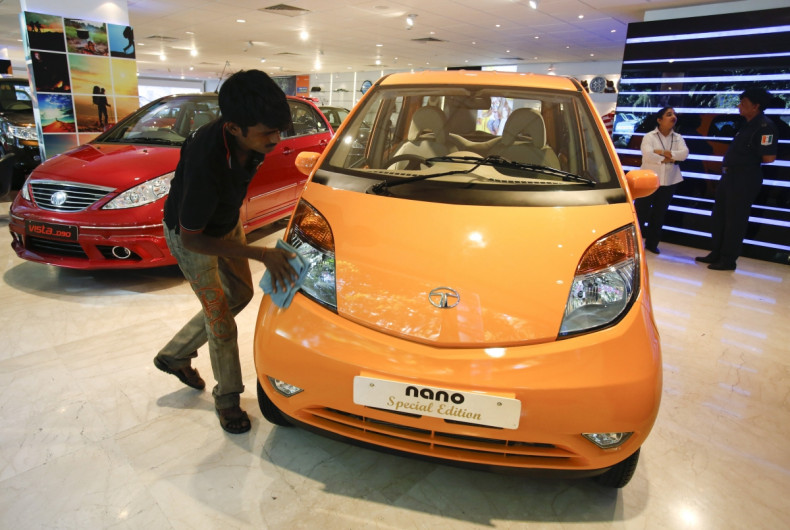 While the Nano fell short of revolutionising the auto industry, Tata achieved far greater success with his stewardship of Jaguar Land Rover. The British marque brand has enjoyed a new lease of life since being acquired by Tata Motors in 2008, posting eight successive years of growth.
Succession
Tata stepped down as chairman of Tata Group after 21 years at the helm in 2012. He was replaced by Cyrus Mistry, the youngest son of construction tycoon Pallonji Shapoorji Mistry. Mistry was the first chairman to come from outside the Tata family in nearly 80 years.
Mistry's reign was short-lived. He was removed abruptly from his post by the board of Tata Sons in October 2016, with Tata briefly reassuming control of the firm as interim chairman. The sudden decision shocked the business world and dented the reputation of the 149-year-old company.
Natarajan Chandrasekaran, a former chief executive of Tata Consultancy Services, took over as chairman of Tata Sons in February 2017.