Frankie & Benny's finance chief departs after less than a year in the role
Barry Nightingale joined Restaurant Group in May last year to help turn the company's fortunes around.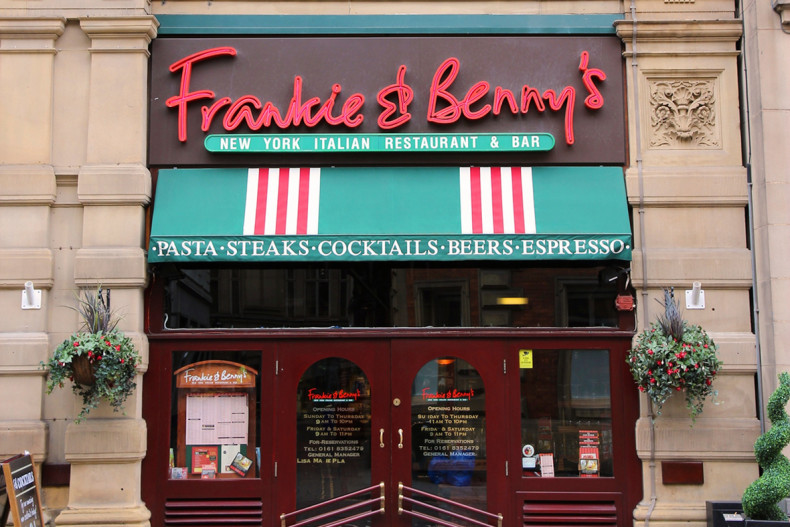 Restaurant Group confirmed on Friday (21 April) that it is looking for a new chief financial officer, with Barry Nightingale leaving the company after spending less than 12 months in his role.
Nightingale, the former CFO of Monarch Airlines, was brought in May last year as the owner of the Frankie & Benny's restaurant chain sought to turn around its struggling business.
In January, the company, whose shares have fallen by approximately 50% this year to date, reported a 3.9% year-on-year drop in annual like-for-like sales, adding that in the final quarter of the year same store sales worsened by a 5.9% decline.
The business faces tough competition in the casual dining market from rivals such as Nando's, Byron and Turtle Bay.
In the summer the group said it would axe 33 sites and start work on a menu revamp in a bid to boost sales.
Nightingale, renowned in the industry as a turnaround specialist, joined the company ahead of the appointment of former Paddy Power boss Andy McCue, who was brought into replace former chief executive Danny Breithaupt in September 2016.
Working alongside McCue, the outgoing CFO helped the company through its strategic review, the result of which was published last month as Restaurant Group announced it had put its expansion plans on halt.
Analysts at Peel Hunt, which cut their rating on the stock from "add" to "hold", suggested the company's turnaround plan could continue for the foreseeable future.
"Nightingale's departure comes at a time when menu prices are about to drop (Frankie & Benny's new menu is imminent), at the start of a possibly long turnaround period for the company," they said.