Who is Richard Liu? China's celebrity tech tycoon faces U.S rape investigation
Liu has dragged China's number two online retailer from a Beijing backwater to a billion dollar New York listing.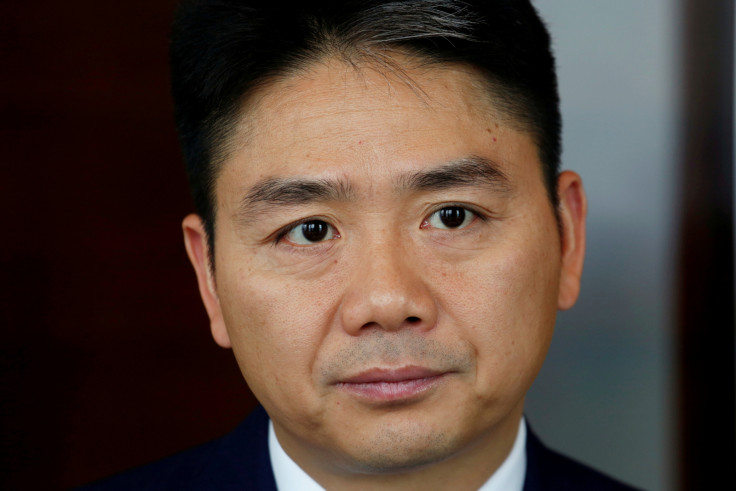 BEIJING — The Chinese e-commerce billionaire who faces a possible rape accusation in Minneapolis built his business by promising honesty in a market plagued by fraud and fakes.
Richard Liu, founder of JD.com, the largest online direct retailer in the most populous e-commerce market, was arrested Friday and released a day later pending possible criminal charges. His company said he was back in Beijing on Monday.
The company said that Liu, known in Chinese as Liu Qiangdong, was falsely accused and police found no misconduct. A police report said the charge stemmed from a felony rape accusation but gave no details.
Liu, 45, is one of the most prominent members of a generation of Chinese tech entrepreneurs that includes Jack Ma of rival e-commerce outlet Alibaba Group and Ma Huateng of Tencent, a games and social media giant.
Their success has given them the glamour of movie stars in China. Fans follow them on social media and make their memoirs and books on management best-sellers.
And while some including Tencent's Ma avoid the limelight, Liu readily shares details of his private life online. That included announcing his relationship and 2015 wedding with a woman 19 years his junior.
Liu's name was the most-searched term online in China on Monday, according to Baidu.com, the country's most popular search engine. By Wednesday, he had dropped to No. 35.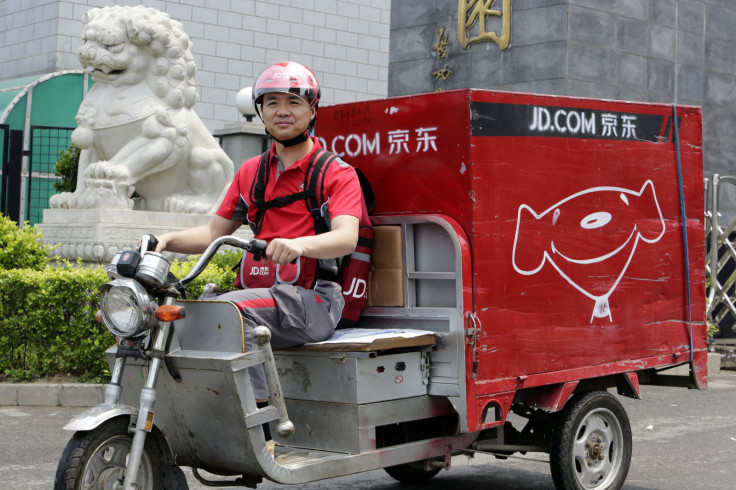 JD's sales pitch was an unusual one in China when Liu started selling electronics online in 2003: No counterfeit goods in a market buffeted by repeated scandals over fake and sometimes deadly milk, medicine and other goods.
Liu has said his business plan was based on bitter experience. He started a restaurant as a university student but said it failed because employees stole from him.
In his second try, Liu opened an electronics shop in Beijing's university district in 1998. He said he was the neighbourhood's first merchant to use price tags and skip haggling over prices. He went online in 2003.
"I felt this was an opportunity to establish a new kind of business," he told The Associated Press in a 2015 interview.
Sticking to that promise has required vast investments in warehouses, a workforce of 158,000 and thousands of bright red electric delivery vans emblazoned with JD's logo, a cartoon dog called Joy. With its own online payments system, JD.com is the equivalent of Amazon.com, Federal Express and Visa combined.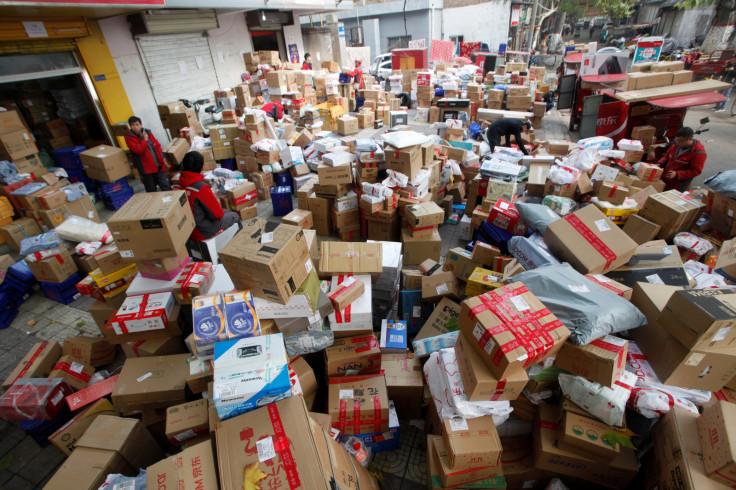 JD operates 486 warehouses and says its delivery drivers can reach 99 percent of China's population. It is experimenting with deliveries by drone to the most remote rural customers.
Alibaba, China's biggest e-commerce company by total sales volume, acts more like a shopping mall, providing online platforms to merchants who deal directly with customers. But Alibaba has begun to imitate JD.com by investing in product-handling operations and setting up anti-piracy and customer service units staffed by thousands of employees.
JD's 2014 initial public stock offering in New York was the biggest to that point by a Chinese company. Liu's net worth is estimated at $7.5 billion by Forbes magazine.
The high cost of doing everything itself means JD has struggled to make a profit despite explosive sales growth.
It reported a 2.2 billion yuan ($334 million) loss for the quarter ending in June while revenue rose 31 percent over a year earlier to 122.3 billion yuan ($18.5 billion).
Despite that, JD has attracted new investors and partners. Google agreed in June to invest $550 billion in the company. Tencent owns a 20 percent stake and Walmart almost 10 percent after merging its struggling China online operation into JD.com.
While other companies embrace its strategy, JD.com is branching out in new directions including creating technology the ruling Communist Party is eager to promote.
It opened an experimental automated supermarket in Beijing without human cashiers and robot warehouses with few employees.
© Copyright IBTimes 2023. All rights reserved.