Who is Trystan Reese? The trans man pregnant with his first child
Reese said he was fine about being a man with a uterus.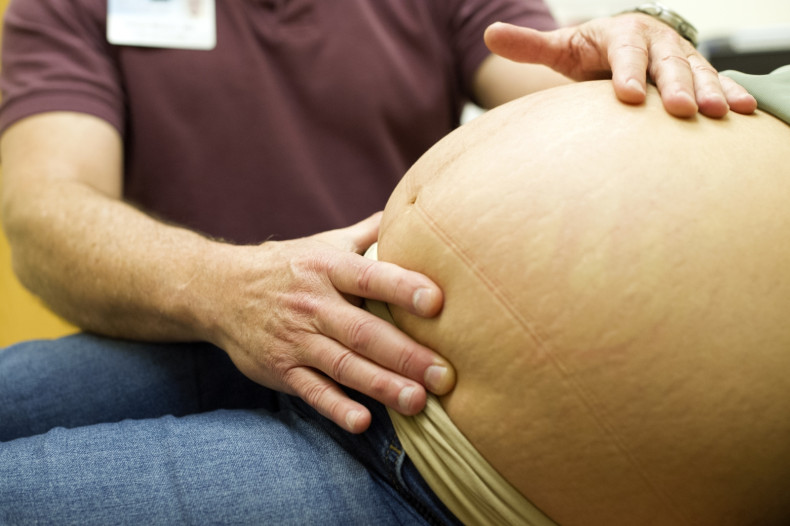 A transgender man in Portland, Oregon, is pregnant with his partner's baby. Trystan Reese, 34, will welcome a son in July with his partner of seven years, Biff Chaplow, 31.
Who is Trystan Reese?
Trystan Reese was born a female but later transitioned to a man. However, he says he kept his "original parts" and never wanted to change his body.
"I think my body is awesome. I feel like it's a gift to have been born with the body that I did, and I made the necessary changes so that I could keep living in it, both through hormones and through other body modifications," he said in a video shared on the couple's Facebook page.
"I'm OK with my body being a trans body. I'm OK being a man who has a uterus and has the capacity and capability of carrying a baby. I don't feel like it makes me any less of a man. I just happen to be a man who is able to carry a baby."
Reese experienced a miscarriage at six weeks in 2016. Now, well into his second pregnancy, he is having to deal with cravings and heartburn.
The couple, who adopted Chaplow's niece and nephew in 2011, know many transgender men who had conceived in "a healthy and responsible way". They wanted their pregnancy to be no different.
"We met with the best medical team we could find to find out if it was possible to do safely," Reese told CNN.
The pregnancy
It took time for the couple to conceive for the second time. But one day Reese woke up feeling sick and took a test to discover he was pregnant again.
Reese began "obsessively" weighing himself and took multiple other pregnancy tests in the weeks to come.
When the six-week ultrasound appointment was due, the couple called ahead to the ob-gyn's office to let them know in advance. They wanted them to make a note in the doctor's chart, about how they would be treating a pregnant trans-dad.
"It's been normal pregnancy stuff," Reese said. "It's hard on your body, and I haven't been able to be the perfect partner and parent because I don't have the same energy level.
"We are a dedicated couple. We are dedicated to each other, we are dedicated to our kids, and we plan to be as dedicated to this new baby as we are to our current kids," he added.