Female Genital Mutilation: 30 Million Girls Still Vulnerable to Practice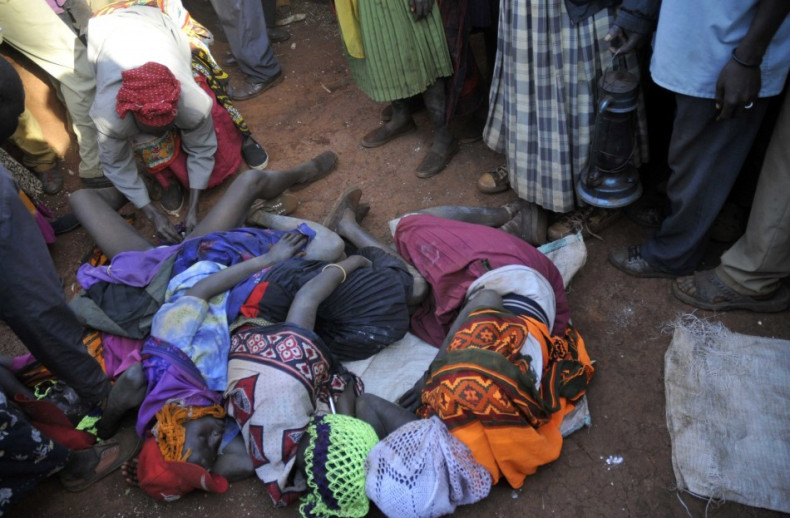 It is estimated that 140 million women and girls are living with the consequences of female genital mutilation (FGM) and that at least 30 million are still vulnerable to the threat of being cut.
A report by the United Nations Population Fund and UNICEF found that, while fewer girls and women at are risk, the practice is still rife in many countries.
Released in conjunction with the International Day of Zero Tolerance of Female Genital Mutilation/Cutting on 6 February, the report looked at 29 countries where FGM takes place as a cultural practice.
Data from the United Nations showed that 36 per cent of girls aged between 15 and 19 have been cut, while 53 per cent of women aged between 45 and 49 have been subjected to FGM in the countries covered by the report.
Kenya has witnessed the biggest drop in the practice, with older women three times more likely to have been cut than younger girls.
Anthony Lake, UNICEF executive director, said: "This progress shows it is possible to end FGM/C.
"FGM/C is not only deeply wrong; we can and must end it to help millions of girls and women lead healthier lives."
Break cycle of discrimination
The World Health Organisation says FGM can cause severe bleeding, problems urinating, cysts, infections, infertility, complications in childbirth and increased risk of newborn death.
The UNICEF report found that 120 million women have been cut in the 29 countries examined. This suggests that 30 million girls under the age of 15 are still at risk.
In December last year, the UN General Assembly called for member states to intensify their efforts towards the elimination of FGM.
UNFPA and UNICEF said that, if political agreement on the prevention of FGM is translated into investment, the inhumane practice could become a thing of the past.
The report also demonstrated that attitudes towards FGM are changing among women in countries where the practice remains rife.
In Egypt, 90 percent of women are cut. However, the percentage of married women aged between 15 and 19 who think FGM should stop has doubled from 13 percent to 28 percent between 1995 and 2008.
Babatunde Osotimehin, executive director of UNFPA, said: "Empowered women and girls are key to breaking the cycle of discrimination and violence and for the promotion and protection of human rights, including sexual and reproductive health and reproductive rights.
"Working with governments and civil societies, UNFPA and UNICEF have successfully implemented a human rights-based and culturally sensitive approach to ending FGM/C."