Despite repeated efforts to save their worlds, the Guardians Of The Galaxy have an uncanny ability to make more enemies than friends. The latest TV trailer released by Marvel Studios for Guardians Of The Galaxy: Vol 2 draws focus away from Star-Lord (Chris Pratt), Drax (Dave Bautista), Gamora (Zoe Saldanha), Groot (Vin Diesel) and Rocket Raccoon (Bradley Cooper) to focus on those who are not too happy with the galactic superheroes.
In the video which director James Gunn released on his Facebook page, the Guardians are faced with attack after attack from the Sovereign, the Ravagers and a host of other calamities including a meteorite that manages to knock out Mantis (Pom Klementieff).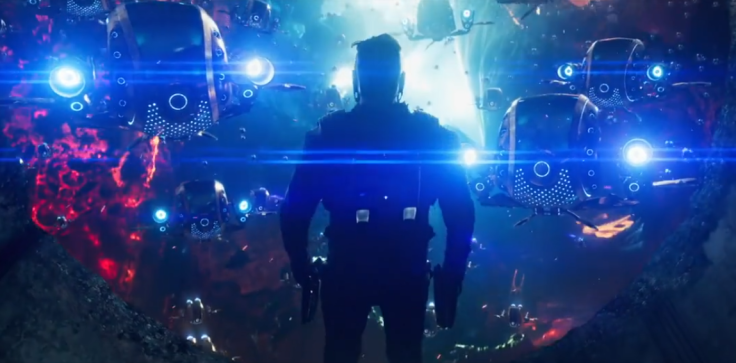 We already know that the Guardian's foes Yondu and Nebula will turn allies in the highly anticipated sequel, but mending bridges is going to take some serious work.
Yondu (Michael Rooker) was responsible for not delivering Peter Quill to his father Ego, the living planet (Kurt Russell) and instead bringing him up to be a ravager, constantly getting into trouble with the Nova Corps. Quill will have to decide how to get over the fact that Yondu abducted him as a child, while learning more about his father.
Family troubles of a whole other kind will have to be sorted between sisters Nebula and Gamora. In Vol 1 Nebula sided with villain Ronan as fought against the Guardians. She is expected to change sides in the sequel and stand alongside her Gamora in their battle against the newest evils.
Watch the promo below:
For those who cannot seem to get enough of the hero-troupe, Huxley Berg Studios also created a Lego version of the movie's trailer which is as cute as it is funny. Guardians Of The Galaxy: Vol 2 releases in cinemas in the UK on 28 April and US on 5 May.