A paedophile teacher at the centre of an international investigation into alleged child abuse spanning more than 40 years had victims in the UK, a London school has confirmed.
The Southbank International School in London, where William Vahey taught history and geography, confirmed that he abused children during his time there between 2009 and 2013.
"I can confirm there were students at the school who were victims," Chris Woodhead, the former chief inspector of schools and chairman of governors, told the Guardian.
William Vahey, 64, committed suicide in Minnesota in March after the FBI filed a warrant to search his computer thumbdrive.
Vahey's computer is alleged to have contained images of at least 90 children being abused. The children were believed to have been drugged with sleeping pills.
The images, dating back to 2008, involved children aged 12-14, but the FBI believe Vahey may have abused boys on an unprecedented scale during his time as a teacher, which stretched over 40 years across nine countries.
Vahey abused the children on overnight field trips he organised, said detectives.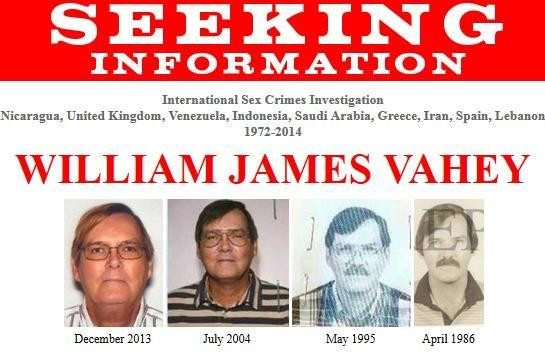 Parents at the £25,000-a-year school were said to be in shock when they heard the news the "highly respected" teacher was a child molester.
They told Sky News: "I couldn't sleep for worrying about it and I had to sit my son down and ask him if anything had ever happened in school.
"Mr Vahey also took my son on a field trip abroad and this is a big concern for us.
"I know there are pictures that police have of boys but if my son is on the list, I don't want to know and I don't want him to know."
The FBI said Vahey was convicted of child molestation in California in 1969, but this must not have shown up on any background check.
"The system in America broke down," Woodhead said.
FBI special agent Patrick Fransen said: "He created a system that gave him the opportunity and the means to molest children. The manner in which he committed these acts—while the boys were unconscious—may have inhibited them from knowing what happened, making it impossible for them to come forward at the time of the molestation."
Vahey travelled extensively, teaching at schools in Nicaragua, Venezuela, Indonesia, Saudi Arabia, Greece, Iran, Spain, and Lebanon, as well as in Britain.