White widow Samantha Lewthwaite hit the headlines again this week accused of masterminding 400 murders as part of the al-Shabaab terror group in Somalia.
She has been on the run since December 2011, wanted by Kenyan authorities on charges of being in possession of explosives and conspiracy related to a plot to bomb tourist resorts.
The 31-year-old, who has assumed cult-like status among her jihadi followers, had been linked with the Westgate Mall attack in Nairobi but al-Shabaab, which claimed responsibility for the 65 killings, insists no women were among the attackers.
Now it is alleged she has worked her way through the senior ranks of the group in Somalia, recruiting men, women and even children to become suicide bombers, offering desperate families as little as £300 ($465).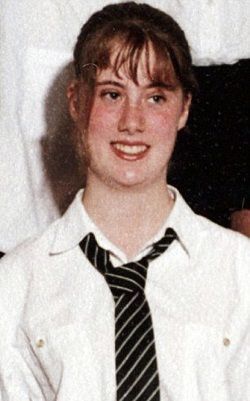 She was also reportedly involved in the slaughter of 148 people at Garissa University in Kenya, in April.
Some say she will never be found as she is highly protected by international sympathisers of al-Qaeda.
From English rose to terrorist
How did a shy suburban girl from Aylesbury, Buckinghamshire once described as a "typical English rose" become the world's most wanted woman?
Lewthwaite had a fairly stable background growing up in a terraced house in Aylesbury until her parents divorced when she was 11, which was said to have "hit her hard".
Her interest in Islam was reportedly piqued thanks to a friend who lived over the road and she attended religious events in the neighbourhood.
Raj Khan, the former mayor of Aylesbury and councillor, used to attend the same religious events when she lived in the area.
He told IBTimes UK: "She was a typical shy English rose."
But it was not until she went to University of London to attend the Oriental and African studies school that she abandoned her Christian heritage and converted to Islam at the age of 18.
Marries 7/7 bomber Germaine Lindsay
A pivotal moment came in 2002, when within weeks of starting university she dropped out and married Germaine Lindsay, also known as Abudullah Shaheed Jamal.
Three years later, Lindsay would become known as one of the four terrorists who detonated suicide bombs in central London on 7 July 2005. Lindsay killed 26 people including himself when he blew up a train between King's Cross and Russell Square.
Lewthwaite, who had two children with him, denied knowing anything about it at the time – telling the national press "we are victims as well".
She told The Sun in 2005: "Jamal is accountable for his actions 100% – and I condemn with all my heart what he has done."
But evidence from the 7/7 inquest a year later showed she had attended meetings with her husband at the Dewsbury home where the plot of the London bombing was hatched alongside ring leader Mohammad Sidique Khan.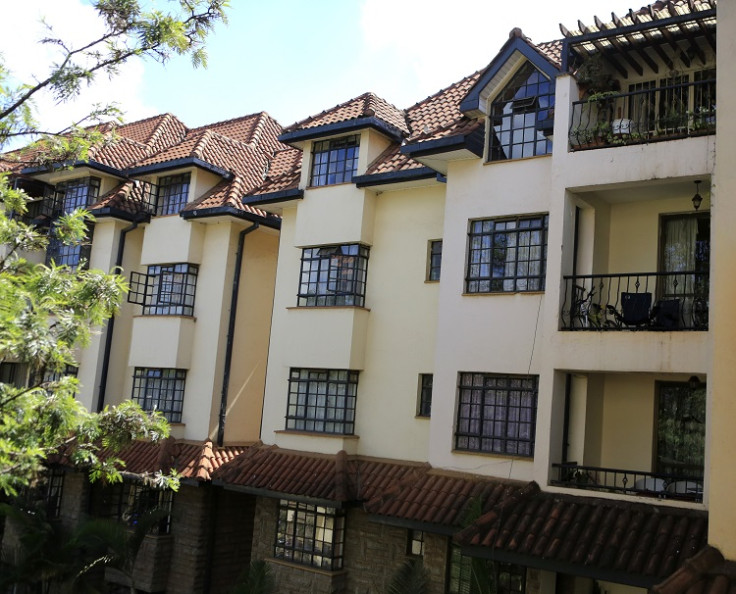 In 2008, Lewthwaite fled to South Africa where she met and married her second husband, Fahmi Jamal Salim, and had two more children. She had been introduced to him by radical preacher Sheikh Abudullah el-Faisal.
Lewthwaite reportedly started using fake ID as Natalie Faye Webb to get credit cards and defrauded shops out of £5,000. In August 2011, she then used a false passport using this same name to travel to Kenya.
Then it is alleged that she orchestrated a bomb plot alongside her husband Salim and two other Britons including Jermaine Grant, from east London.
They were accused of possessing chemicals and "conspiring to improvise an explosive device with the intent to cause harm to innocent civilians" at Western hotels on Kenya's coast around Christmas 2011. Grant denied the charges.
According to Adam Wishart's BBC documentary Searching For Samantha, dozens of officers then traced Lewthwaite to her mother-in-law's house where she told them she was Natalie Faye Webb, a South African tourist. She was in possession of 2 million Kenyan shillings (£13,500) – and the authorities let her go.
It has been a mystery ever since. There was speculation about whether she bribed officers to release her.
Lewthwaite was last seen with the wife of Musa Hussein before fleeing to Somalia where she is reportedly being sheltered in Lower Shebelle in southern Somalia, an al-Shabaab stronghold.
Hussein and Harun Fazul – a trusted confidant of Osman Bin Laden – masterminded deadly bomb blasts on embassies in Kenya and Tanzania in 1998, further suggesting that Lewthwaite is placed at the heart of al-Qaeda.
In 2013, Interpol issued a "wanted person notice" for Lewthwaite.
"We share all our information with British agents here in Mogadishu. They are here to keep an eye on the lady and other Britons in Somalia," a source told the Daily Mirror.
"The SAS are ready to get her or we are ready to call in a drone strike against her. We will get her eventually."